Long and Short Reviews welcomes Emily March who is celebrating the recent release of First Kiss of Spring, the next installment in the Eternity Springs series.
Spring has come to Eternity Springs in The First Kiss of Spring, the newest installment in this New York Times bestselling series by Emily March.

Life could be a dream…

Goal-oriented and gorgeous, Caitlin Timberlake's dreams took her to the top of the corporate ladder in New York City. Now years later, her goals have changed. She wants to come home to Eternity Springs and build a business and a family of her own—with the new man in town. So what if sexy mechanic Josh Tarkington wants nothing more than a fling? Caitlin is a patient woman who knows how to work hard and strategize to win what she desires. She desires Josh. Unfortunately, he has other plans.

If only things were different…

Josh craves Caitlin and all she has to offer. However, he is a man with secrets. He has worked hard to overcome his tragic past, but he's afraid to risk having a future because he knows trouble is never very far away. When a selfless act brings that trouble to his door, he stands to lose everything he cares about—including Caitlin. Will her love and the healing magic of Eternity Springs be enough to save him?
Enjoy an Excerpt
Home.
Caitlin Timberlake exited the Telluride Regional Airport terminal and turned in a slow circle as she feasted on the scene. Colorado's Western Slope was a world of jagged, rocky mountain peaks, of icy-cold streams that burbled and frothed and grew silvery fish that tasted like heaven when cooked over a campfire for breakfast. The San Juan Mountains in summertime presented a banquet of color—hills of green and gold; red rocks and alpine meadows blanketed in wildflowers of pink, blue, purple, and yellow, all presenting majestically beneath an azure sky.
Home.
She filled her lungs with clean mountain air, smelling pine and fir and forest, and tension melted from her bones like snowfall in spring.
Home.
For the better part of eight years, she'd lived in New York City, hustling and bustling and busting her butt as a textile designer, trying to build a life for herself. She specialized in fabric design for bedding and while she liked the creative aspects of the job, work fulfillment remained elusive. After all, pretty bedspreads would never change the world, and Caitlin wanted her work to matter. She wanted her life to matter.
Caitlin's discontent had been born in the moment when she'd learned that her brother Chase had gone missing in a war-torn part of the world, and it had grown in the weeks that followed. His safe return home hadn't squelched the emotion. She'd discovered too much about herself and her wishes and desires during that troubling time.
Primarily, she'd recognized that she'd spent too much time living thousands of miles away from those she loved. It had taken her some time to figure out what she wanted to do about it and even more time to make the decision to act. A few significant hurdles remained in her way, but she was closer than ever before to becoming her own fairy godmother and making some of her wishes come true.
She exhaled loudly, grinned, and announced, "Hello, Colorado. I've missed you."
She'd have sworn she heard the wind whisper back, Welcome home, Caitlin.
"I'm doing the right thing," she told herself. Now if she could only convince her mother of that fact.
Well, that was a battle for another day, one after she'd cleared her hurdles and had her fairy wand in hand. Today it was time to shift into bridesmaid mode.
Caitlin had flown to Denver yesterday after work and spent the night in an airport hotel. This morning's flight into Telluride had landed right on time, and the hotel shuttle was waiting for her. After wrestling with her purse, her tote, her computer case, and two suitcases stuffed to overflowing with necessities for her role as bridesmaid, she wanted to kiss the friendly van driver who introduced himself as he took the burdens off her hands.
The fact that Will Gustophsen was cute and about her age didn't hurt, either.
About the Author: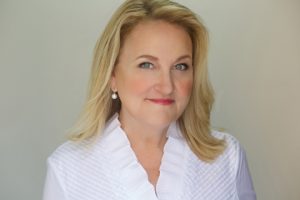 Emily March is the New York Times, Publishers Weekly, and USA Today bestselling author of over thirty novels, including the critically acclaimed Eternity Springs series. Publishers Weekly calls March a "master of delightful banter," and her heartwarming, emotionally charged stories have been named to Best of the Year lists by Publishers Weekly, Library Journal, and Romance Writers of America. A graduate of Texas A&M University, Emily is an avid fan of Aggie sports and her recipe for jalapeño relish has made her a tailgating legend.
Website | Twitter | Facebook | Pinterest
Buy the book at Macmillan, Amazon, Barnes & Noble, Books-a-Million, Indie Bound, or Powells.