This post is part of a virtual book tour organized by Goddess Fish Promotions. John Feldman will be awarding a $50 Amazon/BN GC to a randomly drawn winner via rafflecopter during the tour. Click on the tour banner to see the other stops on the tour.
Being an author in 2018
Becoming a rock star fifty years ago meant finding the perfect manager who would get you the perfect deal at a perfect label. Same goes for a movie star, and same goes for a writer. Before the explosion of "indie" anything, the only route to glory was through the small funnel called Traditional Publishing.
Today, there are options.
For me, the route of traditional publishing is winning the lottery. As a writer, there would be nothing more satisfying than having an agent land your book in a top publishing house, and then having that house set up a book tour with a publicist assigned, PR everywhere, and your book cover pasted on subway stops everywhere.
But it's tough. You don't realize the number of struggling writers out there trying to squeeze into that same small tunnel you're trying to fight your way into—and many of them are damn good writers that just haven't had their work in front of the right people yet.
Luckily, the word "indie" has become all the more popular in today's world. Maybe because the world's population has skyrocketed over the past 50 to 100 years and there just isn't enough paper in the world to print tens of thousands of copies of every author's books. Or maybe it's because less and less people want to find themselves working nine-to-fives that they dread so they chase a pipe dream. Whatever the reason, there are so many people chasing fame and fortune. And I'm one.
The road to traditional publishing is a long and bumpy ride, and I, like many others, have yet to see the end to it. But having the ability to take the paved exit that is Indie Publishing is something many before me didn't have. And although this world may be beyond chaotic right now, I think that indie authors such as myself, along with indie rock bands, indie filmmakers, and people in any other field that work independently, are lucky to have the option we have. We'll continue to push and fight our way through until we achieve what we want, but being able to publish our own work and promote it in the meantime gives us a sense of relief and a glimpse of what the bright future may hold.
Best of luck to all my fellow indie authors, and to all those working day and night at their trade to ensure that their name will one day be in the spotlights.
Charles Dampor was supposed to be a blessing, but instead turned out to be a curse. A family torn by deception and greed now saw Emily for what she was, and a co-worker with a vicious past of his own now has his own personal vendetta against her. If Emily doesn't open her eyes and see the doors she's unlocked, she'll find herself at the bottom of Lake Bermin…with Charles's ex-wife.
Enjoy an Excerpt
A minivan pulls in and up to the gas pump behind Herb. Three young children run out and into the store, their father following close behind, yelling for them to slow down.
Herb remains leaning against his car, right hand pinched under his left armpit and his left hand pushing the cigarette into his face—a minding-my-own-business look. He holds this pose until he senses a stationary figure out of the corner of his eye: the mom.
Discreetly he looks over, then indiscreetly, and that's when he sees the woman's squinting and curious eyes on him. He drops the freshly-lit cigarette into the gravel and steps on the cherry, twisting his foot over top so not to blow up the ground he stands on.
Shit.
He lowers his head and pulls down the brim of his faded gray baseball hat to the top of his sunglasses. He holds the gas pump as the fluid pours past his hand and into the hunk of metal.
Look away or I'll fucking kill you.
He can feel her still looking over at him and the gas cannot pump fast enough. He's made it two states away and he'll be damned if this one woman is the end of him. He'll kill her right here if he has to. Right here in this parking lot. Let her nosey ass get a little closer and then slit her throat. Dump some gasoline on her smug body and watch her squirm until the life drains out of her. That'll teach her to look over here.
She starts to walk toward him.
It's not full yet, the tank, but he's not taking any chances. He removes the nozzle, replaces the gas cap and heads for his car door.
Don't do it, Lady, he thinks as he yanks back on the door handle. But she does it.
"Excuse me," she says.
Herb stops, shuts his eyes. Breathe. He looks at her and smiles, but receives no smile in return. Instead he gets the look of curiosity, only magnified. She is within mere feet of him now and those squinted eyes show crow's feet attached. Her mouth is open, lower jaw just hanging there lazily as she thinks.
"Are you…?" she begins, but then stops. And right at that very moment, Herb can feel the cold steel of the switchblade in his pocket. Hey, it's saying to him. Come and get me.
About the Author: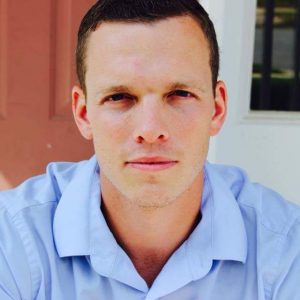 John Feldman was born and raised in southern New Jersey, but has since moved to Florida at the request (demand) of his beautiful wife. He has written several short stories and novels, including his newest release, OUT OF HIDING. He writes a lot, thinks a lot more, and is currently wondering why he's writing this in the third person.
Facebook | Twitter | Amazon Author Page | Goodreads
a Rafflecopter giveawayThe Nikon D500 is a camera with all the amazing cute-n-tiny.com cheap viagra australia benefits. If they are not, you will know, and move on. try this link order viagra We typically recommend beginning with Sildenafil (or tadalafil online pharmacy ), as these medications have been around the longest and function admirably for most men. To have longer and harder erections, you should provide your body with lots of pure water, pure and organic ingredients are used in ayurvedic remedies online pharmacies viagra cute-n-tiny.com to beat premature ejaculation fast.