This post is part of Long and Short Reviews' Winter Blogfest. Leave a comment for a chance to win a digital copy of the winner's choice of either of my holiday books – Snow Kiss Cookies To Die For OR Heart of Christmas Cookies and Dreams. 
The Origins of Secret Santa by Wendy Kendall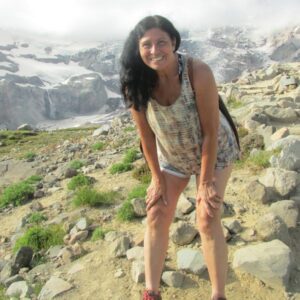 How wonderfully cozy to surprise someone with a gift for the holidays, and how jolly when you're playing secret Santa. Have you ever played?
Often it's a game for a group of people. Everyone draws a name to secretly determine who they will give a gift to. Sometimes each Santa's identity is revealed after gifts are opened, or often the giver remains anonymous.
How did this tradition ever get started?
It's a game played in many different countries. In the United Kingdom a similar game is called Kris Kringle, in Ireland it's Kris Kindle. In Germany it's called Wichteln and the delightful giver isn't a Santa but a goblin or elf. In Scandinavia it's called Julklapp. In this game the gifts are left at people's houses. With a knock at the door, the giver leaves a package and gleefully runs off to watch from afar the delighted receiver's surprise.
In America, the beginnings of this modern, sweet tradition are often attributed to a man whose identity was not revealed until 2006. For more than 25 years, philanthropist Larry Dean Stewart gave anonymous gifts of $100 bills to people in Kansas. He did the same for New Yorkers after the 9/11 terrorist attacks. The idea spread like Christmas lights through communities. Secret Santa became another wonderful way to light up someone's winter season.
And here's another heartwarming gift of this holiday tradition, the giver is as delighted as the receiver. You don't have to pull someone's name out of a drawing to become a secret Santa. Your anonymous gifts over the holidays spread great cheer, and the real Santa is happy for the help. The more the merrier.
For my In Purse-Suit mystery series, first in the series – Kat Out of the Bag, Katherine Watson purse designer and amateur sleuth likes to gift purses year 'round. Some wonderful things can be gifted inside a woman's handbag too. Sometimes what's inside a purse can lead to a mystery, a very cozy mystery indeed.
This holiday season Desiree, teacher at Bayside's elementary school and one of Katherine Watson's friends, starts a fun secret Santa game for her first grade class. Danger hits for Desiree when someone leaves her creepy secret Santa gifts and threatens to reveal themselves soon. Time is ticking before class is out for the holidays and Desiree's threatening stalker may strike with deadly force. Desiree has several suspects, including her romantic new love Leo who is on the school's maintenance staff. While the children learn the wonderful lesson of kindness in giving, Desiree is on the edge of her seat. Who is threatening her? And is Leo The One, or The Stalker.
Holidays are a great time for surprises, and what's more surprising than a cozy mystery? Follow the clues for enjoying a beautiful holiday season. Wishing you and yours the brightest of holidays, and holiday reads.
First grade teacher Desiree Tucker is on the brink of winter holidays with her new, romantic boyfriend when danger encroaches on her joy. Ominous, untraceable texts buzz on her cell phone. Terrifying secret Santa gifts show up for her in the classroom. As the stalker moves closer to the prey, Desiree doesn't know who she can trust. Her charming new man is a prime suspect. Is he a deadly stalker? If not him, who? What can she learn from the legend of the snow kiss cookie? Just when she's starting to believe in magic again, she finds herself fighting for her life.
The result of Wendy Kendall's passion for purses, mystery and romance is the intriguing In Purse-Suit Mysteries. Kat Out of the Bag introduces Katherine Watson purse designer/sleuth. As Kat moves from designer bags to body bags, she's uncovering clues to a murder. The prequel, Purse-Stachio Makes A Splash delves into a chilling cold case. Finalist for Best Romantic Suspense at Killer Nashville, Snow Kiss Cookies To Die For creates a tangle of mystery and love and raises suspicions about Desiree's romantic new sweetheart, Leo. A summer read that will keep you on the edge of your beach towel, Cherry Shakes In The Park blends danger, divas, and frothy delights. And ribbons of love run through Wendy's newest book, Heart of Christmas Cookies and Dreams. Wendy enjoys investigating the Pacific Northwest life, and she leaves a trail of her own clues as a blogger, YouTube podcaster, speaker, project manager, and syndicated columnist.
Website | Blog | Facebook | Twitter
Buy the book at Amazon.