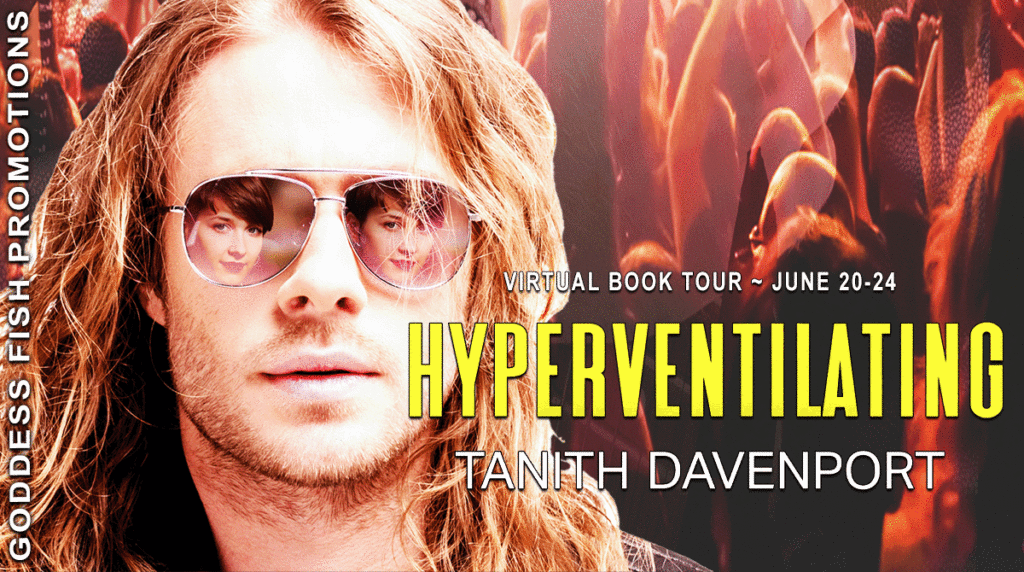 This post is part of a virtual book tour organized by Goddess Fish Promotions. Tanith Davenport will be awarding a $20 Amazon or Barnes and Noble GC to a randomly drawn winner via rafflecopter during the tour. Click on the tour banner to see the other stops on the tour.
The hardest part about writing is… the beginning and the end
I could argue that every part of writing has its own challenges, but there are two in particular that I always dread. Starting a new story and, of course, writing the synopsis afterwards.
Beginning a new story is always a nightmare for me. Not only do I need to introduce the characters in a way that will grab people, I also have to come up with an introductory scene that works as a good hook. Do I open with dialogue? Description? A surprise? And I have never liked finding a way to physically describe my heroine. We've all seen the cliché where the heroine looks at herself in a mirror – I try to avoid that, but always struggle to find a decent opening for it.
And then there's the synopsis. Blurbs are fine – they're designed to sell the story quickly and without ruining the plot – but the whole point of a synopsis is that it gives the whole plot and yet still has to grab the reader. Sometimes I feel like the synopsis takes more preparation than the entire story. It can be a humbling experience, as you try to prune your story down to its basic components and then instantly convince yourself that it sounds like crap.
Fortunately the fun part – writing the rest of the story – usually makes up for the bookended suffering. And for me it's all worth it when I get to see my new cover art. There's nothing quite like seeing an amazing cover for your new book, and luckily Totally Bound have a great cover art team.
Maybe next time I'll start the book in the middle and write the beginning later.
Amber Blake is fleeing a terrible betrayal in her past by touring with rock band Puppetmaster as a make-up artist with her best friend Elyse. Knowing the band is struggling, she hopes to use her make-up skills to reinvent their image, but when a member of the crew drops out, Amber finds herself asked to contribute in a different way – in the form of heated sexual conversations with hot lead singer Cassian Marsh to put him in top form before every concert.

Despite her past, Amber is unable to resist Cassian's charm and raw energy, and enjoys knowing she can drive him wild with just her voice – but their increasingly passionate meetings leave her longing for more. Can she move past the betrayal she suffered – and can she convince a man as commitment-phobic as Cassian to break his no-dating rule and let her into his heart?
enjoy an Excerpt
The music changed to a darker, heavier track and Amber felt goosebumps rise on her skin. If You're Cold. This was one of their best ones.
Watching Cassian perform was definitely the best part of her job. During the day she never allowed her gaze to linger on him—at night was a different matter. At night she could hide in the shadows, no longer having to deal with the masks they wore every day.
Cassian behind his mask was just so…real.
But she had had enough musician boyfriends to know getting involved with another would be a bad idea, even if the men of Puppetmaster hadn't been perpetually unavailable. Nate's relationship with Elyse was considered a blip. Cassian hadn't had a girlfriend in years.
And Cassian, she knew, was well out of reach.
But, God, was he worth looking at.
His lean, muscular arms exposed by his leather waistcoat, his slim hips, the tattoos that decorated his taut stomach, tempting her to follow their lines with her tongue. The way his sweat glistened on his skin as he moved, catching her eye with every motion.
But Amber knew, even if it were possible, it would be a very, very bad idea.
And she had had enough bad ideas to last a lifetime.
About the Author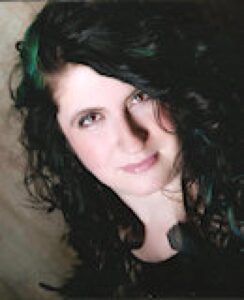 Tanith Davenport began writing erotica at the age of 27 by way of the Romantic Novelists' Association New Writers' Scheme. Her debut novel "The Hand He Dealt" was released by Totally Bound in June 2011 and was shortlisted for the Joan Hessayon Award for 2012.
Tanith has had short stories published by Naughty Nights Press and House of Erotica. She loves to travel and dreams of one day taking a driving tour of the United States, preferably in a classic 1950s pink Cadillac Eldorado.
Tanith's idea of heaven is an Indian head massage with a Mojito at her side.
Facebook | Twitter | Blog
Buy the book at Totally Bound or Amazon.