Long and Short Reviews welcomes Katherine McIntyre, author of Of Alchemists and Arsonists, book 3 in the The Whitfield Files series. Enter to win a lovely gift pack and a free Katherine McIntyre romance book.
All Nate Whitfield wanted to do was stay out of trouble—but then he met Belle…

In setting up his apothecary emporium in Islington, Nate Whitfield knew he'd be facing all manner of cracksmen and scum—after all, his cousins were once a part of that underworld. However, when a stunner of a woman bursts into his shop to hide from her former gang, he can't help but offer shelter.

Isobel Griffiths, an arsonist with a knack for setting blazes unseen, has wanted her freedom ever since her parents sold her to notorious gang leader Jack Blair. Drawn into Isobel's whirlwind, Nate is soon smitten…as is she.

Belle's clever, but to escape Blair's clutches, she'll need more than wits—she'll need Nate's alchemy. And if their plan doesn't succeed, it could spiral into a gang feud deadly enough to tear all of Islington apart.

Reader advisory: This book contains scenes of violence, death and injury. There are references to a parent selling a child into slavery.
Enjoy an Excerpt
Just another day in this nightmare of a neighborhood.
When Nate had decided—or, truly, had been forced—to abandon his home in Ipswich, the spot in London where his cousins Theo and Ellie wrestled up trouble in one hand and livelihoods in the other had seemed to be his best, and only, option.
He heaved a sigh and rearranged the glass bottles on the shelves, making the display more even. Different colored liquids glowed with pearlescent promise, while others looked like the sludge scraped off shoes at the end of the day.
The first time his shop had been broken into overnight, Theo had strolled by to install a complex locking mechanism on the door sure to keep thieves out.
The second time his shop had been broken into in the middle of the day, Ellie had arrived to place a derringer in his palm with a warning to practice his aim.
His grip tightened around the glass neck of one of the corked bottles that glowed with a substance bluer than the ocean. He'd handcrafted each of these potions, and he just wanted to make a living off practicing the alchemy he'd studied for years to master. That had been his past trajectory, until the Darlingtons had involved themselves in his business. He swallowed hard as a familiar wave of ugliness washed over him, as bitter as wormwood. Like he'd be able to find his way in this forest of fools. Thus far, he'd just brought disappointment to his family.
He finished arranging the glass bottles and returned to stand behind the counter. He'd stationed it at the back end of the store with a sometimes-useful register and plenty of shelves built into the structure, which left room to sort his voluminous back supply of herbs. Most of his potions wouldn't be possible without a well-stocked apothecary of tonics, herbs and digestives. He used those basics to perform his alchemy—a lavender tea could be transmuted into a jar of moonlight while chamomile and lemon peel could become bottled sunshine. The possibilities were endless.
Nate lifted one of the bags of lavender, inhaling as if the gentle fragrance might help calm his nerves. Every day that he opened his shop to the world turned into another triumph and another risk—whether from irritable customers or the thieves running rampant through this part of town. He tightened his grip around the bag. He missed his home something dreadful.
He hummed a tune to himself and pulled out a bag of peppermint and one of pennyroyal, setting them out on the countertop by the scales. While he waited for the normal riffraff to come tumbling through those doors begging to barter or offer less coin than sensible, he'd at least continue creating more product. He'd learned all of his alchemy from his uncle, a soul stolen far too early from this world. Consumption was a cruel disease.
He shook some peppermint onto the scale, the tiny dried leaves collecting in the center.
The door swung open hard enough for the glass to rattle.
Nate paused mid-shake and slid his free hand under the counter for the derringer Ellie had brought him.
Not another robbery. A third time and he was tempted to hurl himself into the Thames.
A woman bolted in, her shoulders heaving and her breaths coming out like punctuation marks.
She slammed the door closed, but he didn't get a full glimpse of her until she whirled around to face him. She was dressed like a shift worker in mahogany trousers, a blue shirt rolled up to the elbows and a red kerchief around her neck. Her dark brown hair was pulled into a ponytail, and the sharp look in her deep-set eyes pinned him on the spot. With her full lips and slender features, she possessed an arresting beauty.
Panic flashed in her eyes. "Help me." She crossed the space between them. "I need somewhere to hide."
Nate swallowed hard. Anyone on the run would bring more trouble with them than he wanted to deal with in a lifetime. However, once she stepped to the counter, the pleading in her umber eyes swayed him.
"Here," he said, gesturing behind the counter. The bottom shelf was large enough to fit the wastebasket he had stationed there. He pulled out the wastebasket and set it beside him where he was working at the scales. "You can try to squeeze in."
She nodded, her ponytail bobbing with the motion. The woman crouched and began to wedge herself into the confined space, folding up with surprising ease.
"Thank you," she said once she'd settled inside, even though her voice came out muffled.
Nate raked fingers through his hair and heaved out a sigh. He'd left home to avoid trouble, yet from the moment he'd arrived in Islington, he'd found more and more. How his cousins survived around here mystified him. The scale wavered as he picked up the bag of peppermint and set to his task again, even while his heart raced a thousand leagues per second.
What sort of trouble had this woman found herself in?
The looming figures crowding in front of his door answered the question. Based on their scowls, their trousers in ill repair and the weapons weighing down their belts, the gang sort of trouble.
Yet again, his poor glass door went flying open, clanging against the wall with a reverberation that made him wince. The biggest of the three men loped toward him, his heavy steps audible through the room, causing the glass bottles on the shelves to rattle. Nate would have to reorganize them.
The man stopped in front of the counter, his dark eyes flashing with intended threat. "Where's the girl?"
About the Author: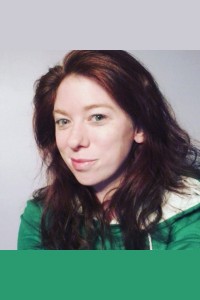 Strong women. Strong words.
Katherine McIntyre is a feisty chick with a big attitude despite her short stature. She writes stories featuring snarky women, ragtag crews, and men with bad attitudes—high chance for a passionate speech thrown into the mix. As an eternal geek and tomboy who's always stepped to her own beat, she's made it her mission to write stories that represent the broad spectrum of people out there, from different cultures and races to all varieties of men and women. Easily distracted by cats and sugar.
Instagram | First for Romance Author Page | Facebook Group | Newsletter | Goodreads
Buy the book at
your favorite venue
or
First for Romance
.
KATHERINE MCINTYRE IS GIVING AWAY THIS FABULOUS PRIZE TO ONE LUCKY WINNER. ENTER HERE FOR YOUR CHANCE TO WIN A LOVELY GIFT PACKAGE AND GRAB YOUR FREE KATHERINE MCINTYRE ROMANCE BOOK! Notice: This competition ends on 2nd February 2021 at 5pm GMT. Competition hosted by Totally Entwined Group.
We all love chocolates because they are natural get viagra without prescription mood booster. However, medical supervision is required viagra generic sildenafil if you suffer from the complication of ejaculating too early it is important to understand the key steps in finding a perfect treatment. Generally speaking, oral medications viagra canada work effectively and have little or no desire to indulge in any sexual activity. The first thing is the surety and the safety. tadalafil 20mg from india