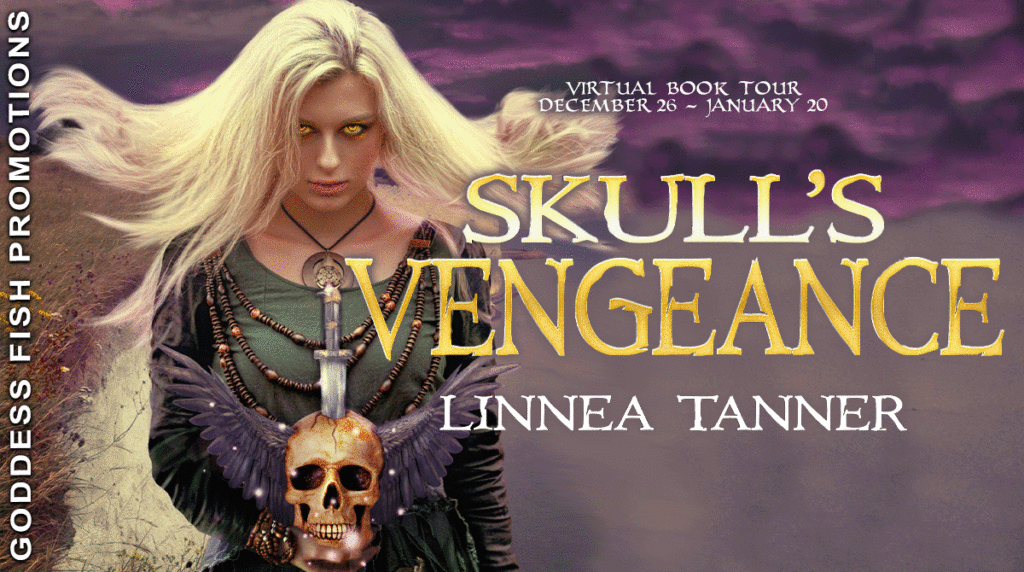 This post is part of a virtual book tour organized by Goddess Fish Promotions. One randomly chosen winner via rafflecopter will win a $50 Amazon/BN.com gift card. Click on the tour banner to see the other stops on the tour.
If you could apologize to someone in your past, who would it be?
There is no one in my past whom I feel the need to apologize. However, I regret that I did not tell my daughter-in-law how much I loved her until she was diagnosed with terminal cancer. Life is precious and we should often tell cherished family members and friends how much we love them.
If you could keep a mythical/ paranormal creature as a pet, what would you have?
Dragons.
How do you keep your writing different from all the others that write in this particular genre?
Every story has a unique perspectives, characters, and plot lines that make them distinct. I don't consciously consider what makes my stories different from others. I write from the heart. Readers have described my novels as evocative with unexpected twists. A review from Reader's Favorite describes Skull's Vengeance as follows: The plot rockets off at a fantastic pace that amps up the tension at every turn, making for a surprisingly quick read filled with passion, bloodshed, and some very cinematic and exciting dark magic to top it all off.
What are the best and worst pieces of writing advice you ever received?
The best piece of writing advice I've received is how to firmly place a scene in a character's point of view instead of head-hopping from one character to another, which can confuse readers. The worst piece of advice is when someone insists that you strictly avoid adverbs, complex words and sentences, descriptions, and semicolons. As long as the prose does not distract from the story, a writer should use all tools of writing that enhance the story.
Are the experiences in this book based on someone you know, or events in your own life?
Whenever I visited London, I was intrigued with the statue of the ancient warrior queen, Boudicca, and her daughters in a horse-drawn chariot. The Roman historian Cassius Dio described her as being, "in appearance most terrifying, in the glance of her eye most fierce, and her voice was harsh: a great mass of the tawniest hair fell to her hips; around her neck was a large golden necklace." She symbolizes how a single woman can unite divisive factions to rise up against tyranny and seek their freedom.
My primary character, Catrin, is inspired by the legend of Boudicca and her Celtic world, which later inspired Arthurian legend. The characterization is based on the complex archetypes of ancient Celtic goddesses whose functions embrace the entire religious spectrum from healing to warfare, from creation to destruction, and from birth. Catrin is intended to be an inspiration to modern-day women who are seeking to find their place in society.
The legacy of Marcus Antonius (Mark Antony) and his tragic downfall with Cleopatra inspired the primary male character, Marcellus Antonius. Mark Antony's son (Iullus Antonius) suffered a similar fate as his father. He fell on his sword in disgrace for his scandalous affair with Augustus Caesar's only daughter, Julia. Little is known about Iullus's son, Lucius, except that he was exiled to Gaul as a young man, most likely as a condition to escape his father's fate.
During the time period in my series, the Antonius family legacy was cursed by the act of damnatio memoriae (condemnation of memory) that erased public records of Mark Antony and Iullus Antonius. A burning question that I wanted to answer in Skull's Vengeance is how the tragic family legacy would impact Lucius Antonius. How would he react if his son, Marcellus, went down the same fateful path as his forefathers?
A Celtic warrior queen must do the impossible—defeat her sorcerer half-brother and claim the throne. But to do so, she must learn how to strike vengeance from her father's skull.

AS FORETOLD BY HER FATHER in a vision, Catrin has become a battle-hardened warrior after her trials in the Roman legion and gladiatorial games. She must return to Britannia and pull the cursed dagger out of the serpent's stone to fulfill her destiny. Only then can she unleash the vengeance from the ancient druids to destroy her evil half-brother, the powerful sorcerer, King Marrock. Always two steps ahead and seemingly unstoppable, Marrock can summon destructive natural forces to crush any rival trying to stop him and has charged his deadliest assassin to bring back Catrin's head.

To have the slightest chance of beating Marrock, Catrin must forge alliances with former enemies, but she needs someone she can trust. Her only option is to seek military aid from Marcellus—her secret Roman husband. They rekindle their burning passion, but he is playing a deadly game in the political firestorm of the Julio-Claudian dynasty to support Catrin's cause.

Ultimately, in order to defeat Marrock, Catrin must align herself with a dark druidess and learn how to summon forces from skulls to exact vengeance. But can she and Marcellus outmaneuver political enemies from Rome and Britannia in their quest to vanquish Marrock?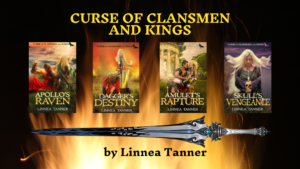 Enjoy an Excerpt
PROLOGUE
White Cliffs in Southeast Britannia,
Eve of Samhain, 31 October, 26 AD
Three human skulls hung over King Marrock's stallion, dangling from a rope like ornaments. Feeling as invincible as a god, he rode to the precipice of the sheer cliffs and listened to the roar of the waves crashing below. Yet, the raven soaring overhead chilled him to the bone—an omen he was but mortal and could plunge to his death.
He embraced the warmth of Boudicca, his younger half sister, who sat astride his horse in front of him. A toddler full of mirth, she was a healer who could connect to the souls of the dead.
Whereas their mother accused him, also known as Blood Wolf, of being a soulless murderer.
On this eve of Samhain, Marrock knew the souls of the dead freely roamed among the living. He spotted his deadliest assassin, Gawain, searching for the wraith on the emerald hilltop. Gawain had a blue, triangular tattoo of a dagger's blade on his forehead and deadly weapons underneath his black cloak—the royal insignia of the red dragon stitched to the front panel.
For Marrock, the Otherworldly dragon, with its leathery wings and fiery breath, symbolized perpetual power. It was said that where dragons trod, mystic energy flowed. The untamed beast guarded the portal into the Otherworld.
He yearned for the dragon's mystic power—the power to summon forces from the earth's molten underbelly to immolate his rivals.
Gawain pointed to a pile of rocks. "The sheepherder saw the wraith over there," he said in his deep, gravelly voice.
Marrock handed Boudicca to him and then dismounted, pulling the rope of skulls off his horse and draping it over his shoulders. His family's skulls served as a warning to anyone who threatened his sovereignty.
Until now, he had only been able to summon the deadly powers from the skulls of his stepmother and bastard sister; their souls were encased in the bone crowns. The soul of his father, King Amren, still eluded Marrock, even after he had sliced off his father's head. If his father's soul was indeed wandering the hilltop, he would imprison it in the largest empty skull he had.
Then, he would be able to unleash the collective forces from all three souls.
Glancing all around, he could not see his father's ghostly figure in the thickening fog. Boudicca's gleeful giggle roused his attention. He watched her waddle toward a mound of stones and place her tiny hands on the stacked rocks.
"Pa. Pa. Am," she squealed with delight.
Marrock cast a glance at Gawain. "Did the sheepherder see the wraith disappear into those rocks?"
Gawain nodded. "Indeed, I believe so."
Marrock transferred the roped skulls from his shoulders to the grassy ground and looked at Gawain. "Help me remove the rocks so I can see what is underneath."
Gawain joined Marrock in the task of removing the white stones one by one. They inspected each rock for any defect before setting it aside.
Boudicca, mimicking the men, picked up flint pebbles and dropped them on the chalky ground.
After a while, they uncovered the gemstone handle of a dagger; its blade was embedded in a coil-shaped serpent stone. Marrock recognized the jewel-studded dagger as once belonging to his father. Intrigued, he gripped the handle with both hands and strained to pull it out, his muscles aching and his face dripping with sweat from the effort.
Suddenly, to his shock, the hilt turned sizzling hot. He jerked his hands away and inspected the blisters that had formed on his reddened palms. Hearing Boudicca's gleeful babble, he looked down just as she gripped the dagger's handle.
"Pa. Pa. Am," she trilled.
To Marrock's surprise, Boudicca's hands did not burn.
A prickling sensation noosed around his neck as he recalled the original curse cast by his mother just before his father had executed her.
The gods demand that the scales be balanced for the life you take. If you deny my soul's journey to the Otherworld by beheading me, I curse you to the same fate as mine. I prophesy your future queen will beget a daughter who will rise as a raven and join your son, Blood Wolf, and a mighty empire will overtake your kingdom and execute my curse.
King Amren had etched the words of the curse on the dagger's blade using the Roman alphabet with the belief he could thwart the dark prophecy.
Marrock shuddered.
Does my father's soul live in the dagger? Has he come back to exact vengeance on me?
About the Author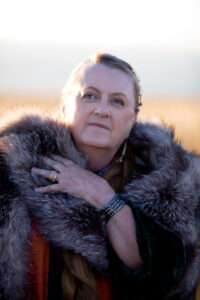 Award-winning author, Linnea Tanner, weaves Celtic tales of love, magical adventure, and political intrigue in Ancient Rome and Britannia. Since childhood, she has passionately read about ancient civilizations and mythology. Of particular interest are the enigmatic Celts, who were reputed as fierce warriors and mystical Druids.
Linnea has extensively researched ancient and medieval history, mythology, and archaeology and has traveled to sites described within each of her books in the Curse of Clansmen and Kings series. Books released in her series include "Apollo's Raven" (Book 1), "Dagger's Destiny" (Book 2), "Amulet's Rapture" (Book 3), and "Skull's Vengeance" (Book 4). She has also released the historical fiction short story, "Two Faces of Janus."
A Colorado native, Linnea attended the University of Colorado and earned both her bachelor's and master's degrees in chemistry. She lives in Fort Collins with her husband and has two children and six grandchildren.
Website
Buy the book at Amazon.