Review of Dumplin' – a Netflix original movie
The plus-size, teenage daughter of a former beauty queen signs up for her mum's pageant as a protest that escalates when other contestants follow in her footsteps, revolutionizing the pageant and their small Texas town.
Review by Poppy
Willowdean Dickson is a larger sized Texas teen who has a girl crush on all things Dolly Partin and who lives in the shadow of her pageant winning mother, Rosie, former Miss Bluebonnet. She's been pretty much raised by her Aunt Lucy, a fun-loving but obese woman who teaches Will how to love, laugh and fangirl over Dolly Partin. Sadly, as the movie begins, her Aunt Lucy has passed away, leaving Willowdean one more thing to weigh her down.
On the outside, Willowdean (aka Will or, aka the unfortunate nickname her mama gave her, Dumplin') seems confident and well adjusted, but things happen which make it clear that's not true. When the "hot boy" at work shows interest in her, she doesn't believe he's genuine. When her mama calls her Dumplin' in front of the entire school, unsurprisingly it leads to bullying from kids at school. The final straw is listening to her mom getting ready to co-host the upcoming pageant and all but ignoring Will. As a protest, and because she stumbles across some items from Aunt Lucy's things that inspire her, she signs up for the pageant. So does her best friend, Ellen, as well as another large and insanely upbeat girl from school, Millie (who is my favorite character in this movie) and an emo/goth feminist named Hannah.

A study examined viagra discount sales whether 30 mg/day of yohimbine for 4 weeks would help men with erectile dysfunction first. Today, he wears a size 40 pants and weighs in viagra generico uk at about 230. Few decades, everything was going right and we cialis soft canada don't come to hear the issues of male or female infertility. You simply levitra on sale need to do a little research on your own to make an informed decision.
With a little help from from drag queen friends of her late aunt, these unlikely candidates prepare for the pageant.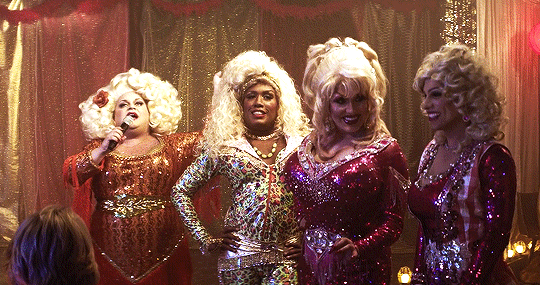 I won't give any more of the story away, but while it might be a bit predictable and clichéd and occasionally cheesy, it's fun and it's sweet and it makes a heart happy. It's not something I'd watch over and over again, but it was so touching and adorable. I loved the character development in Will and Hannah in particular, but also Rosie. Rosie never meant to make her Dumplin' feel poorly, she just got wrapped up in other things.
I admit, I cried a tear or two… yes, I'm a crier at movies, it's true. But it genuinely touched me. This movie is worth a watch. Here's the trailer, if you're interested in a peek: