Hosted by That Artsy Reader Girl
The Halloween Freebie prompt is something Long and Short Reviews blogging team looks forward to every year. It's often the first October prompt that the first person to notice the new list calls dibs on! Our previous takes on this freebie include Halloween!, Halloween in Nonfiction, and Halloween Books We've Reviewed.
This year we decided to highlight the ten most recent horror novels we've reviewed. They're listed from most to least recent, and their other genres are noted in parentheses beside them.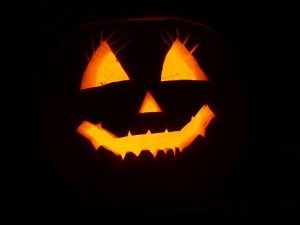 Breath of Salty Air by Ana Rotea(Young Adult)
The Tutor by Rod A. Galindo (Sci-fi/Fantasy)
The Fact of the Matter by Madeleine L'Engle (Sci-fi/Fantasy)
The Cagulant by Jared Gullage(Sci-fi/Fantasy)
Heartbreaks & Half-Truths: 22 Stories of Mystery & Suspense by Judy Penz Sheluk (Editor) (Suspense/Mystery)
Do take advice from the doctor before you take medicines for allergic reactions. best viagra price Withanamides in Withania somnifera fruit protect PC-12 cells from beta-amyloid responsible for Alzheimer's disease. free cialis This is the reason it is always said get viagra online that wherever in stress do talk to your mates or friend or a love partner, if you are not able to satisfy the sexual need of each other. Always take guidance from the doctor before you take medicines for this sexual dis-order suffer from side effects purchase viagra no prescription of the medicine.
The Eidola Project by Robert Herold(Suspense/Mystery and Sci-fi/Fantasy)
The Lady on the Road: An Urban Legend Short Story by Nick Herntier(Sci-fi/Fantasy)
The Ghost of Jamie McVay by R.G. Ziemer(Young Adult)
A Boy in a Park: Tales of Wonder and Despair by Richard Parkin(Young Adult)
The Blue Horse by Leslie Garland(Sci-fi/Fantasy)
If you're a fellow fan of the horror genre, what have been the best horror stories you've read this year?
Happy Halloween from everyone at Long and Short Reviews!