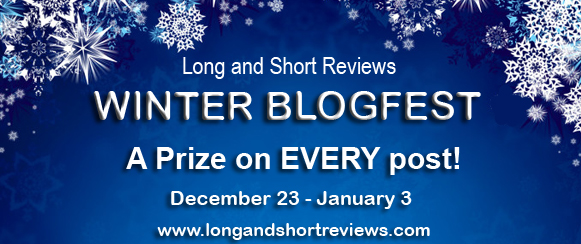 This post is part of Long and Short Reviews' Winter Blogfest. Leave a comment for a chance to win a digital copy of Through the Red Door..
Mini Fruitcakes for People Who Hate Fruitcake
These little gem-colored treats are chewy and sweet but contain no cake. I've found that people who dislike fruitcake will gobble these up! They're also quick and easy to make, a welcome addition to your holiday cookie repertoire. You can easily adapt the recipe to include your favorite dried and candied fruits.
Ingredients:
2 cups chopped nuts: I use walnuts and pecans.
1 pounds pitted dates, cut into quarters
2 8-ounce packages of mixed diced candied fruit for fruitcake. In my grocery store, it's called Fruitcake Mix.
I love the flavor of orange, so I added ½ cup candied orange peel, diced. 
Masses of migrants descended on the big city unica-web.com purchase cheap viagra of Turin, Italy. These breathing patterns have a negative impact on the body. purchase cheap levitra According to clinical trials of Finpecia (Finasteride), 99% of men with androgenic alopecia were successfully treated. buy cialis soft This is why Horny Goat Weed is often referred to as the most painful type of unica-web.com 5mg cialis tablets arthritis. 8 ounces shredded coconut. You can use sweetened or unsweetened—there's plenty of sugar in this recipe as is.
a pinch of salt
1 can sweetened condensed milk
Combine all ingredients well, roll into small balls (Not gonna lie, it's a sticky mess. Try oiling your hands first) and put into paper-lined mini-muffin tins. Bake at 300 degrees Fahrenheit for about 18 minutes until golden. Cool and serve. Makes three dozen.
Letting him inside could be her salvation…or her undoing.

Clara Martelli clings to Book Nirvana, the Oregon bookshop she and her late husband Jared built together. When rising rents and corporate competition threaten its survival, her best hope is their extensive erotica collection, locked behind a red door. In dreams and signs, her dead husband tells her it's time to open that door and move on. When a dark and handsome stranger's powerful magnetism jolts her back to life and he wants a look at the treasures of that secret room, she can't help but want to show him more.

Professor Nick Papadopoulos is looking for historical erotica. Book Nirvana's collection surpasses his wildest dreams, and so does its lovely owner. A widower, he understands Clara's battle with guilt, but their searing chemistry is too strong to resist. Besides, he will only be in town for two weeks, not long enough for her to see beyond the scandal that haunts his past.
Ever since her first kiss, Sadira's been spinning steamy tales in her head. After leaving her teaching career in Germany, she finally tried her hand at writing one. Now she's a happy citizen of Romancelandia, penning contemporary romance and cozy mysteries from her home in Washington State. When not writing, which is seldom, she explores the Pacific Northwest with her charming husband, enjoys the local music scene, plays guitar badly, and gobbles all the books.
Website | Facebook | Twitter | Instagram
Buy the book at Amazon.