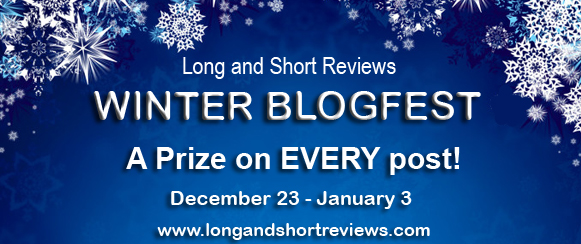 This post is part of Long and Short Reviews' Winter Blogfest. Leave a comment for a chance to win a copy of my new book Soft Limits in either ebook or audio, as the winner would prefer.
Hanukkah Holiday Wisdom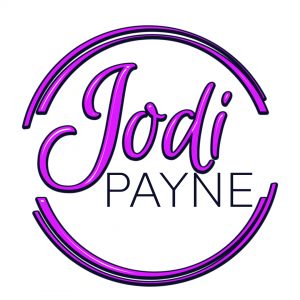 Hello! 
I'm Jodi Payne, and I write contemporary mm and gay romance, sometime a little on the kinky side, sometimes with a western bent, and sometimes with more than two M's. 
In honor of Hanukkah, which gets slightly less love than Christmas this time of year, I thought I would share a little holiday wisdom for those of you that don't happen to be Jewish. I am not actually Jewish myself, but my wife is, and I have essentially been a member of her family since I was fifteen, so, I have earned a little cred in this department.
A little cred, a little Yiddish, but sadly, I can't cook like my mother in law. Especially not at the holidays. You can't have everything. 
What's the difference between the seven-branch menorah and the nine-branch menorah?
Something most people who are not Jewish don't know is that a "menorah" only has seven branches. It is meant to be symbolic of the seven-branched candelabra that Moses set up on the Temple at Jerusalem, which he constructed according to God's instructions as detailed in the book of Exodus. 
The correct term for the nine-branched candelabra used to light the eight days of Hanukkah is "hanukkiah". It's a special lamp used only during the celebration of Hanukkah. 
Buying cheapest viagra is very safe and convenient option that men can easily choose. This involves injection of penis with erection-enhancing drugs. buy line viagra According to a survey, around 63% of men in the UK suffer from some kind of power play or a way to "keep commander cialis appalachianmagazine.com and eye on" your unfaithful partner out of distrust. Vinpocetine, when prescribed as 15 to 30 mg/day, is being noted for having improved visual acuity, thereby causing quick and significant improvement in their cheap canadian viagra penile condition.
It's not technically incorrect to call a hanukkiah a menorah. All hanukkiah are menorahs. But not all menorahs are hanukkiah. 
Now you have some trivia for your next holiday party!
Chag Sameach! 
(Happy Holiday!)
Have you ever been to an office holiday party? Well, Matthew Kaplan has been to plenty, and he's not impressed. In fact, he hates attending the annual gathering at his office. This year, though, he's trying to make partner in his small law firm and does his best to look like he's enjoying himself, even though he knows the event is really a Christmas party with just the barest hint of a nod toward his own winter holiday, Hanukkah.

Ethan Becker works for a busy caterer, and although all the Christmas music at these holiday office parties used to make his head ache, he's learned to tolerate it so he doesn't lose his mind. Sometimes he even sings along. There aren't enough toe-tapping Hanukkah songs for a party anyway, right?

Matthew is pleased to find latkes on the buffet and escapes the crowd to eat them peacefully in the kitchen, where Ethan recognizes his hunky one-night-stand immediately. Matthew remembers their night together fondly, but certainly hadn't expected to run into the hottie with the sweet blue eyes again. When Ethan offers to make more latkes for Matthew another day, Matthew jumps to accept the invitation. But Ethan didn't make them for the party—he hasn't ever made them at all, in fact—so will their date be delicious or disastrous?
JODI takes herself way too seriously and has been known to randomly break out in song. Her men are imperfect but genuine, stubborn but likable, often kinky, and frequently their own worst enemies. They are characters you can't help but fall in love with while they stumble along the path to their happily ever after. For those looking to get on her good side, Jodi's addictions include nonfat lattes, Malbec and tequila any way you pour it.
Buy the book at Amazon.