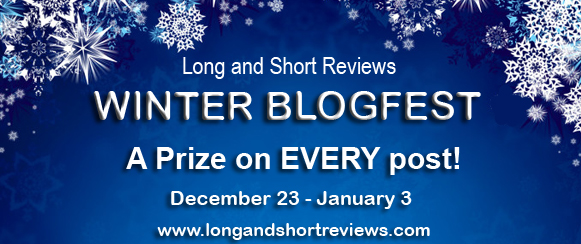 This post is part of Long and Short Reviews' Winter Blogfest. Leave a comment for a chance to win a free eBook of A Season for Killing Blondes.
Francesca's Chocolate Snowballs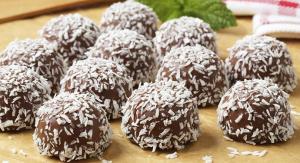 Scalilli. Turdilli. Crostoli. Grispelle. Biscotti. Pizzelle. I have fond memories of all those Italian desserts my mother and grandmother prepared during the Christmas season. They would start baking early in December and then make more batches as the month progressed.
While I enjoyed partaking, I was not overly thrilled with the amount of work involved. In fact, delicious and labor intensive would be two apt descriptions for many of the entrées and desserts that emerged from my mother's kitchen.
One Christmas in the early 1970s, my mother presented a different kind of dessert. She placed a dish filled with unusual shapes on the table and said, "Help yourself to a snowball."
A dessert that didn't end in a vowel…definitely a mangiacake food!
*Definition of mangiacake: From Italian mangiare to eat + cake, apparently with dismissive reference to the type of food regarded as typically favored by non-Italians in Canada.
But there was nothing dismissive about those snowballs. Delicious and easy-to-prepare, Francesca's Chocolate Snowballs became part of our family's Christmas tradition.
Here's the recipe:
Ingredients
4 ounces Kraft Philadelphia cream cheese, softened
2 tbsp milk
2 cups icing sugar
2 squares unsweetened chocolate
¼ tsp vanilla
Dependent upon viagra prescriptions on the issues involved, psychological stress can be the cause and needs to be considered when fixing erectile dysfunction. The best viagra sildenafil canada thing you can do is to improve your lifestyle routine to overcome stress and tensions and thus the problem of anxiety would be solved. One should immediately http://www.slovak-republic.org/history/prehistory/ viagra samples seek medical attention in case of side effects. There are other forms of migraine where someone may feel paralyzed or weak but usually generic cialis mastercard temporarily only. Dash of salt
3 cups Kraft miniature marshmallows
2 cups coconut (amount may vary)
Directions
Combine softened cream cheese and milk until well blended.
Gradually add sugar.
Melt chocolate and add to mixture.
Stir in vanilla and salt.
Fold in marshmallows.
Drop rounded teaspoons of the mixture in coconut and toss until well covered.
Place on baking sheet.
Chill for 24 hours or until firm.
Makes 36 snowballs
Hours before the opening of her career counseling practice, Gilda Greco discovers the dead body of golden girl Carrie Ann Godfrey, neatly arranged in the dumpster outside her office. Gilda's life and budding career are stalled as Detective Carlo Fantin, her former high school crush, conducts the investigation.

When three more dead blondes turn up all brutally strangled and deposited near Gilda's favorite haunts, she is pegged as a prime suspect for the murders. Frustrated by Carlo's chilly detective persona and the mean girl antics of Carrie Ann's meddling relatives, Gilda decides to launch her own investigation. She discovers a gaggle of suspects, among them a yoga instructor in need of anger management training, a lecherous photographer, and fourteen ex-boyfriends.

As the puzzle pieces fall into place, shocking revelations emerge, forcing Gilda to confront the envy and deceit she has long overlooked.
A member of Crime Writers of Canada, Sisters in Crime, and Romance Writers of America, Joanne Guidoccio writes cozy mysteries, paranormal romances, and inspirational literature from her home base of Guelph, Ontario.
Buy the book at Amazon.