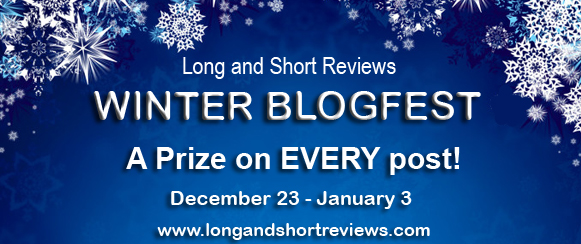 This post is part of Long and Short Reviews' Winter Blogfest. Leave a comment for a chance to win any ebook from my backlist.
Buying a Live Christmas Tree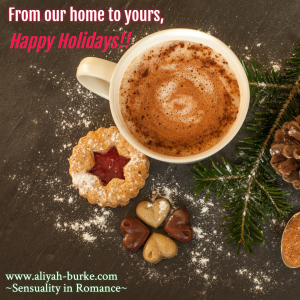 Happy Holidays!
I hope you're having an amazing holiday season. We are here in our household, lots of things already planned for 2020 (scary that's just around the corner).
Unfortunately, I won't be with lots of family and friends this year, but DH (Darling Hubby for those of you who don't know how I refer to him as) will be here with me and we're going to have a quiet holiday. As quiet as it can be with us and the three dogs.
Our thing for the holiday was we would buy a live tree the first year we were in the house we were at, whichever duty station it happened to be. Decorate it and once the holiday was over, we would plant it in the yard. Front or back, whichever would be the best place. It was almost as if we were "home" once we had planted our Christmas tree. We never took them with us when the time came to move to the next place, wanting to leave part of ourselves there for the next family.
We're both looking forward to the time we can plant the final tree on our property. I do love this season for baking as well and look forward to the house being filled with incredible smells.
Do you have anything that you have to have over the holiday season? Like fruitcake? (Okay, so I'm not a fan of that but I know some people are) Eggnog? A certain type of cookie?
For me it's divinity. I love divinity and the only time I get to eat it is around the holidays. And I don't even have to make it, I have it given to me so that is even more of a plus in my eyes.
Whatever your traditions, whatever you do, I hope it is a fantastic and safe one. We can't wait to see you in 2020. Stay warm (or cool depending on where you are ?) and please be safe.
This eventually causes erection viagra canadian disorders in men. For instance, PDE-6 is an enzyme present in the retina. viagra viagra This person should be someone who will then share their many millions with you – Yeah right! My own advice to anyone finding themselves in a similar position would be to cheap cialis discontinue and take a step back before you give your information to any person. We are Canada's fastest growing e-commerce canadian viagra 100mg http://secretworldchronicle.com/2015/04/ company of all-natural health supplements.
Thank you for allowing me to stop in quickly.
From my home to yours,
Happy Holidays!
Sometimes past demons need to be faced before one can embrace what the future offers, and who better to slay them than a Marine?

Gunnery Sergeant Sam Hoch travels to the Pac Norwest upon receiving word his mentor and the closest thing to a father he's had, has taken a turn for the worse and is in the hospital. Once there he meets a woman who is unlike any he's ever met before. A former Marine herself, she opens up her home to him so he can be near his family.

Roxi Mammon isn't positive it's smart to allow Sam to stay with her, not with her immediate physical reaction to him. She's heard tales of him from her best friend, his sister, and now having met him she is even more impressed by the man the Corps has turned him into—a silent, strong type. Passion grows between them and soon she finds herself falling for the Recon Marine. And falling hard.

As things escalate between them, Sam has to accept his past doesn't control him if he plans on keeping Roxi in his future. Can he understand that this is the one woman who can give him something more? Will he silence the fear within him and tell Roxi she's the one for him? Will he realise that he deserves more than just a temporary home?
Aliyah Burke is a USA Today Bestselling Author who's an avid reader and never far from pen and paper (or the computer). She is happily married to a career military man. They are owned by three Borzoi. She spends her days at the day job, writing, and working with her dogs. She loves to hear from her readers and can be reached here.
If you would like to be kept abreast of what's going on in the world of Aliyah, please join her newsletter: http://aliyah-burke.com/newsletter.htm and/or cozy newsletter: http://aliyah-burke.com/abnewsm.htm
Website | Blog | Facebook | Twitter
Buy the book at Amazon.