This post is part of a pre-publication book tour for In Your Corner by Sarah Castille. Enter the Rafflecopter below to win a Redemption Gym Gift Basket (a tour-wide giveaway- US/Canada only). Also, one commenter on each blog will receive a print copy of Against the Ropes, the first in the Redemption series. (US/Canada only)
He rules in the ring

Two years ago, Jake and Amanda were going hot and heavy. But when Jake wanted more, Amanda walked away. Jake immersed himself in mixed martial arts, living life on the edge. But that didn't dull the pain of Amanda's rejection-until a chance encounter throws them together.

A high-powered lawyer, Amanda was a no-strings-attached kind of girl. But two years after her breakup with Jake, she still hasn't found anyone who gets her heart pumping the way he did. And then he shows up in her boardroom, hot as sin and needing help…

But can he rule her heart?

Jake is darker, sexier, and impossible to resist. As their chemistry builds, Amanda's not sure if she can stay in control, or if she's finally willing to let him claim her body and soul.
Enjoy this exclusive excerpt:
"Male client?"
"Yup."
"Age?"
"Founder just passed the mantle to his son, and Farnsworth described him as young and inexperienced, so I'm guessing early thirties."
She discards a few selections and sorts through the bottom of the kit for my "younger face," then spends the next ten minutes fixing me up.
After a quick glance in the mirror, I sigh and lean back in my chair. "You did your best, but it's no use. We'd need an entire crate of concealer to get rid of the circles under my eyes. Hopefully, the new client will think an exhausted attorney is a good attorney because it means she's working hard. What do you think? How do I look?"
"Haggard." Penny gently wipes away some of the excess makeup and touches up my cheeks with her blush brush.
"I'm hoping that's a British word for lovely."
Penny snorts. "It means you're pushing yourself too hard and it shows. It's those pro -bono cases you're running on the side. They're eating into the time people normally reserve for sleeping and basic body maintenance."
My eyebrow lifts at Penny's gentle rebuke. "I'm meeting a new client in a few minutes and this could be the case that cements my path to partnership. My father, my grandfather, my great–grandfather, and probably all my relatives back to the beginning of time were law firm partners before they were thirty–two. I can't break the family tradition. I need to be cheerful and happy. I need to be motivated. I need the 'Rah, rah! Go, team, go!' speech we are forced to endure in our morning meetings."
Penny studies me for a long moment. "Is that really what you want? Partnership at the age of thirty–two with all the burdens and responsibilities of running a law firm?"
"Of course that's what I want." I follow her out of the restroom. "It's the next logical step. It's what I've been working toward since I got my kindergarten report card. Nothing will make my parents happier or more proud than to have me carry on the family tradition."
"Rah, rah. Go, team, go." Penny adorns her monotone with a bland expression.
I go. But, for once, I'm not feeling the rah.
About the Author: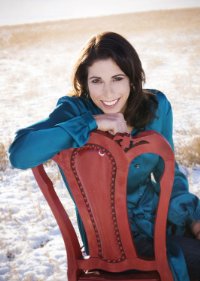 New York Times and USA Today bestselling author, Sarah Castille, writes contemporary erotic romance and romantic suspense featuring blazingly hot alpha males and the women who tame them. A recovering lawyer and caffeine addict, she worked and travelled abroad before trading in her briefcase and stilettos for a handful of magic beans and a home in shadow of the Rocky Mountains.
Sarah loves to connect with readers. Sign up for her newsletter to hear about new releases.
Website ~ Facebook ~ Twitter ~ Goodreads ~ Pinterest
Buy the book at Amazon or Barnes and Noble.
 See the other stops on the tour.