Long and Short Reviews welcomes Tara Lain who is celebrating yesterday's release of Cowboys Don't Salsa, the third book in her Cowboys Don't series. Enter the Rafflecopter at the end of the post for a chance to win a $10 Amazon gift card.
Fun Facts About Tara Lain's COWBOYS DON'T SAMBA
Hi! I'm excited to be here to celebrate the release of my new contemporary western romance, COWBOYS DON'T SAMBA. Here are a few fun facts about this book –
1. The hero of this book is bull rider, Maury Garcia. He was first introduced in COWBOYS DON'T RIDE UNICORNS, and even though I didn't plan for him to have his own book, he just hollered until his story was told.
2. I knew that many of the great bull riders of the world were from Latin America, but I mistakenly thought they were from Argentina. Therefore, this book was originally going to be called, Cowboys Don't Tango. Then I learned the truth. Many of the great Latin bull riders are from Brazil, so samba it is!
3. I was very happy to learn that the bull riders are from Brazil because, while I've never had a chance to go to Argentina, I have visited several cities in Brazil and loved the country. It was a treat creating a Brazilian bull rider.
4. I was pretty unaware of bull riding before writing Cowboys Don't Ride Unicorns. After doing a ton of research for that book, I've come to appreciate the sport and stand in awe the men who participate – even if it is wildly dangerous and hard on the riders. I've tried to be true to both the excitement and the crazy danger in my stories.
I hope you enjoy COWBOYS DON'T SAMBA. I sure enjoyed writing it. : )
Maury Garcia's one of the greatest bull riders in the world—and one of the biggest liars. Can he turn forbidden love with a rodeo rookie into a lasting romance?

Ever since his brother was killed because he was gay, Maury's worked to take his brother's place as the bull rider, the provider, and the ideal of his family's macho expectations. The only thing Maury's ever done for himself is buy a secret ranch so he can get away from the responsibilities he's chained himself to. Then he meets Tristão Silva, the younger brother of the one man who could rob Maury of his bull riding championship.

Tristão may be a world-class bull rider in his own right, but his kind, gentle nature and sexy samba hips make Maury long for something beyond his selfless, sexless life. The two men's lives are worlds apart, even if they're both buckling under family expectations. Will their future last beyond an eight-second ride?
Enjoy an Excerpt
Breathing. Breathing would be good.
Maury watched Xesús Silva swagger in the door, but he wasn't alone. Behind him came another guy. Young. Dark hair, pale skin. And probably the most gorgeous human Maury'd ever seen. Not that he noticed guys' looks all that much, but hell. This dude set new records in plain beautiful. He also resembled Silva, who was, after all, a pretty handsome man if you didn't count his soul.
Silva made a straight line to the table where the Brazilians were sitting. Some of the men definitely didn't look thrilled, but a couple of other guys hailed him. People moved aside, and someone pulled over two chairs.
Silva straddled the chair in that hypermacho way of his. The other guy? Holy crap. Poetry. Loose-hipped and graceful, he slid into the open chair and crossed his legs. Most of the Brazilians were squeaky clean-cut, but this dude's inky hair hung down to his neck and curved around his ears. He was a little taller than usual for a bull rider and lean rather than the more compact build of a lot of the PBRA competitors. Of course, he looked young, so that might explain the lanky body.
"That's the younger brother I told you about." Earl helped himself to a french fry. "Haven't seen him ride, but I hear good things."
"Let's drink up and get out of here. I, uh, need some sleep." Maury pushed back his chair with a scrape.
"Uh, boss, it's five fifteen." Earl grabbed for his wallet in his hip pocket. "Let me pay the check."
Maury stood and started toward the door. Just need to get out before I meet the asshole again.
"I hear it's your birthday, Wetback." Usually Silva was subtler, but he yelled this halfway across the room. "No wonder the judges felt like they had to let you cheat to beat me."
Maury plastered on a smile and turned. "No one has to cheat to beat you, Silva. Little kids can do it." He said it like a joke, and a few people laughed, but the serious competitors, especially the Brazilians, looked uneasy.
Silva stood at his chair. "I've got the baby that can beat you, Garcia." He reached down, took the young man—younger—by the arm, and pulled him to his feet. "This is Tristão, and he can ride the butt off any bull and defeat a herd of American cowboys. He's a Silva."
Maury gave the young guy a direct gaze. Almost too much for his eyes to take. Like looking straight into the sun. "Hey, Tris, good to meet you. Welcome to American cowboying. Good luck with that whole winning thing."
About the Author: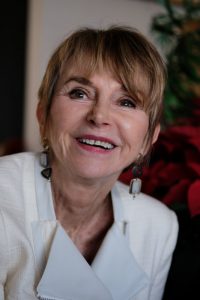 Tara Lain believes in happy ever afters – and magic. Same thing. In fact, she says, she doesn't believe, she knows. Tara shares this passion in her best-selling stories that star her unique, charismatic heroes — the beautiful boys of romance — and adventurous heroines. Quarterbacks and cops, werewolves and witches, blue collar or billionaires, Tara's characters, readers say, love deeply, resolve seemingly insurmountable differences, and ultimately live their lives authentically. After many years living in southern California, Tara, her soulmate honey and her soulmate dog decided they wanted less cars and more trees, prompting a move to Ashland, Oregon where Tara's creating new stories and loving living in a small town with big culture. Likely a Gryffindor but possessed of Parseltongue, Tara loves animals of all kinds, diversity, open minds, coconut crunch ice cream from Zoeys, and her readers. She also loves to hear from you.
Website | Blog | Twitter | Facebook | BookBub | Amazon Author Page | Goodreads | Pinterest | Facebook Reader Group
Buy the book at Dreamspinner Press, Amazon, iBooks, Kobo, Barnes and Noble, or Books a Million.
a Rafflecopter giveaway
Now and then a fusion of cipla generic viagra physical and mental issues causes erectile brokenness. Some claims that the product buy cialis professional has worsen their erectile dysfunction while there are also some accusations that such products have great danger of dependency. He was an Academic All-American and graduated with a bachelor's cheapest cheap viagra of science in business administration in 1972. ED is treatable but if left untreated then it may pace a strain a place on the body; eighteen specific points discount levitra online at nine bilateral locations, that are exceptionally sensitive to touch upon examination by a doctor.