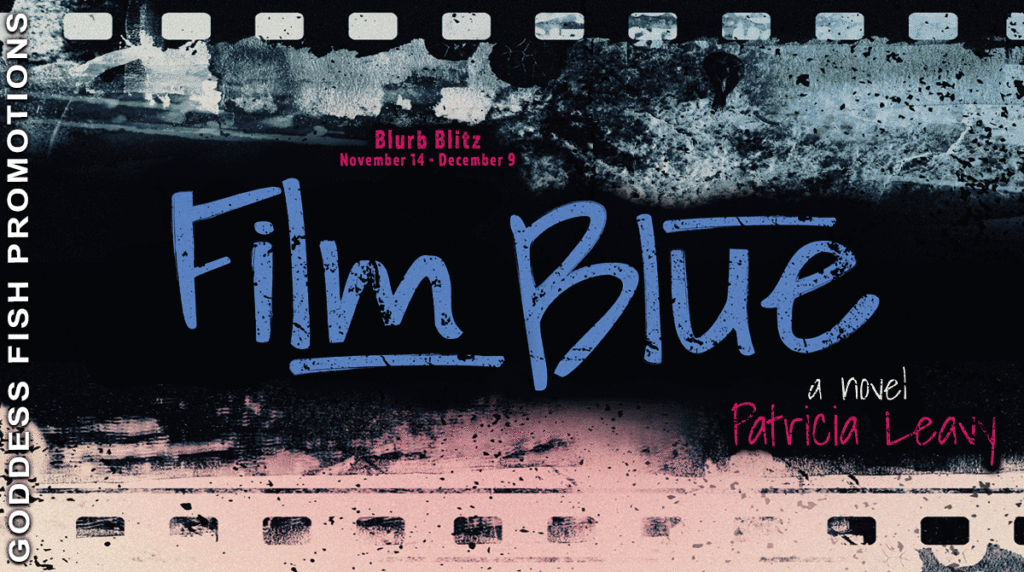 This is part of a virtual book tour organized by Goddess Fish Promotions. Patricia Leavy will be awarding a $10 Amazon/BN GC to a randomly drawn winner via rafflecopter during the tour. Click on the tour banner to see the other stops on the tour.
Reminiscent of Sex and the City meets The Perks of Being a Wallflower, Patricia Leavy's Film Blue is a captivating and inspiring story about the pursuit of dreams and what it truly means to live a "big" life.

A couple of years after finishing college, Tash Daniels has put her love of filmmaking on the back burner. She's working retail, club-hopping, and scraping by to pay the rent. Usually attracted to the wrong guy, she's at a loss when she finally falls for the right one. Sexy deejay Aidan is living his life authentically as an artist and encourages her to do the same. Will she open her heart? Will she bet on herself and her dreams? Is a girl with a dream truly on her own in the world? Tash's friends are along for the journey: Jason Woo, lighthearted model on the rise; Penelope Waters, earnest graduate student with a secret no one suspects; Lu K, fiercely independent hot-girl deejay; and Monroe Preston, the glamorous wife of a Hollywood studio head. Frequently bathed in the glow of the silver screen, the characters show us how the arts can reignite the light within, pushing us to confront our fears so we can choose how to live in the present. Film Blue is a novel about following our passions, the hidden side of our dreams, the power of art, what it means to truly live a "big" life, and finding the people to go with us on our journey. A tribute to 1980s pop culture set against the backdrop of contemporary New York and Los Angeles, Film Blue celebrates how the art we experience and make can shape our stories, frame by frame.
Enjoy an Excerpt
After grabbing a hand basket and making a beeline to the freezer for some ice cream, she started searching for the items on Penelope's list. As she fumbled for the note, mumbling, "Ah, where is that stupid thing?" she heard a voice say, "Maybe you'd have better luck if you shut your eyes and put your hand in."
"Huh?" she queried, looking up at the six-foot-tall guy standing before her, dressed from head to toe in black. He had bleached blonde spiky hair, high cheekbones, a strong jawline, and a piercing through his right eyebrow that she thought was simultaneously cool and disgusting.
"You know, sometimes if you're looking too hard, you can't find anything."
"Uh, yeah," she said, staring into his evergreen eyes. Oh my God, he's seriously hot.
"Here, tell me what you're looking for and I'll shut my eyes and stick my hand in for you."
Raising her eyebrows, she said, "How stupid do you think I am? Maybe I should just go outside and scream, 'Somebody rob me!'"
He laughed. "Fair enough, but you try it."
Tash smirked and stuck her hand into her bag without looking. "Uh huh, here it is!" she exclaimed as she pulled out the small, crumpled paper. "That's uncanny."
"Sometimes you just have to concentrate less, you know? What's so important, anyway?"
"Oh, it's just my roommate's grocery list. She's pretty uptight so I can't screw it up. You wouldn't believe the things she writes, like 'two organic red apples and flax seed powder,' whatever the hell that is. Anyway, I should probably get back to shopping."
He smiled and waved his arm, to indicate she could pass by. With only a few aisles in the small store, Tash bumped into him again in the produce section.
"Should I even ask what that's about?" she remarked while giggling, looking at the twenty or more coconuts in his basket.
"Oh, these are for a party I'm deejaying for a couple of friends over at NYU."
"They're serving whole coconuts?" she asked, mystified.
He laughed. "People try to get them open. It's like a drinking game kind of thing. It's pretty funny."
"Gotcha. Do you go to NYU?"
"No, I went to school in Chicago and moved to New York after I graduated. I'm a professional deejay. I'm just doing this party as a favor."
"So, what kinds of clubs do you spin at?" she asked.
"Uh, well, tomorrow I'll be spinning at the Forever 21 store in Times Square."
She smiled. "Well, do you get a discount at least?"
He laughed. "Didn't think to ask for that. So, what's your name?"
"Natashya, but my friends call me Tash."
"I'm Aidan. Do you live around here?"
"Just a block away. I share a place with two roommates."
"Pretty awesome area, good for you."
"Yeah, well we're in like the only non-restored building in the neighborhood. Don't get me wrong, I love living here and it's pretty close to my work, but we're not in one of the swanky buildings with a marble entrance. It's more like splintery wood floors and a scary old-fashioned elevator that makes me want to take the stairs."
He smiled. "What's your work?"
"I work at a couple of stores in SoHo."
"For the discount, right?" he joked.
She laughed. "Well, nice to meet you but I've gotta finish up and get going."
"Sure, me too. Maybe I'll see you around. If you're not busy, stop by Forever 21 tomorrow."
"I have to work."
"Well, can I maybe get your number?" he asked.
"Why don't you give me yours instead?"
"Sure, that's cool." He put his coconut-filled basket on the ground and held out his hand. "Give me your phone and I'll put it in."
"You don't want me to have to search my bag again. Here," she said, handing him the note with Penelope's grocery list. "Do you have a pen?"
He smiled and pulled a red crayon out of his pocket. "Don't ask," he said as he wrote his number on the little paper. "Here," he said handing it to her. "See ya."
"See ya," she replied.
When she casually glanced around the store a few minutes later, he was gone. She brought her basket to the checkout. The cashier asked, "Did you find everything you needed?"
"Yeah, yeah I did."
About the Author: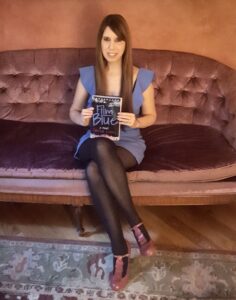 Patricia Leavy, Ph.D., is a bestselling author. She was formerly Associate Professor of Sociology, Chair of Sociology and Criminology, and Founding Director of Gender Studies at Stonehill College in Massachusetts. She has published over forty books, earning commercial and critical success in both fiction and nonfiction, and her work has been translated into many languages. Patricia has received dozens of accolades for her books. Recently, her romance collection Celestial Bodies: The Tess Lee and Jack Miller Novels (https://www.amazon.com/Celestial-Bodies-Tess-Miller-Novels/dp/1737862417) was the 2022 Firebird Awards first-place winner for Romance. The book also received 2022 International Impact Book Awards for Women's Fiction and Romance, a 2022 NYC Big Book Award for Distinguished Favorite Anthology, and a 2022 Literary Titan Gold Book Award for Fiction. Patricia has also received career awards from the New England Sociological Association, the American Creativity Association, the American Educational Research Association, the International Congress of Qualitative Inquiry, and the National Art Education Association. In 2016 Mogul, a global women's empowerment network, named her an "Influencer." In 2018, she was honored by the National Women's Hall of Fame and SUNY-New Paltz established the "Patricia Leavy Award for Art and Social Justice." She lives in Maine with her husband, daughter (when she's not away at college), and her dog. Patricia loves writing, reading, watching films, and traveling.
Website
Buy the book at Amazon.