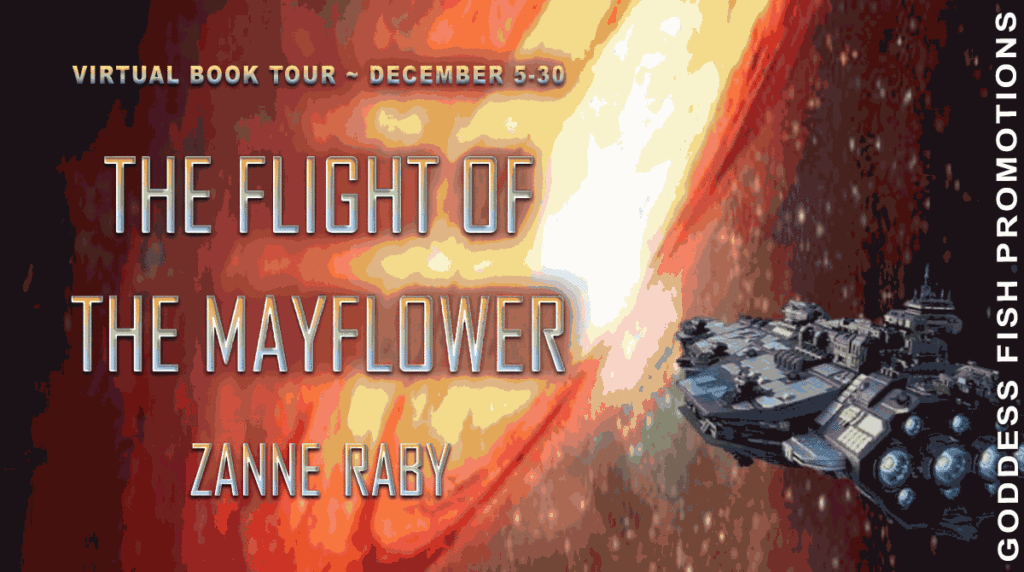 This post is part of a virtual book tour organized by Goddess Fish Promotions. Zanne Raby will be awarding a $25 Amazon/BN GC to a randomly drawn winner via rafflecopter during the tour. Click on the tour banner to see the other stops on the tour.
Greetings Book Lovers! A big thank you to Long and Short reviews for having me on your site. And let me extend a big hello to everyone who's joining me here today.
Every author fears it. Every reader has the potential in their fingertips. And it's definitively not helpful. Do you know what I'm talking about? Come along with me and allow me to provide you with my take on negative criticism.
When I began writing my space opera series, The Chronicles of Deneb, there it was staring in my face: the fear of destructive criticism. I'd just retired from the Air Force. Thirty-eight years of my life were now behind me. Everything that identified me was gone. No longer was I a respected senior officer. As I walked past the men and women in uniform, no one lifted their arm in salute anymore. No, I was simply another middle-aged woman. I was just Zanne. This took me from where my words carried authority to a place where what I typed on the screen and subsequently published was now open for criticism and censure.
I began writing my first novel, The Flight of the Mayflower, in 2018. It took me two years before I had the courage to have it published. Fearfully, I provided copies to a group of trusted beta readers, and I waited with trepidation for their comments. Good people they were, and they provided constructive criticism that allowed me to improve the plot and the characters. Now confident in my work, I had the courage to publish the novel on a variety of platforms. Every few days I scrolled through the websites and reviewed the comments.
Then it happened one day: a negative review. I was so angry! How dare that person, from the comfort of their computer desk, write such vitriolic prose about the work I spent two years planning, writing, and polishing. I read it again and I was shocked by some inaccuracies in their review. I wondered if they actually read the book. Then I lost sleep, grinding my teeth in anger at this unknown person with a poison pen.
The next few days I mulled over the review. I read it a few more times to see if there was anything I could learn from it. Nada. Zip. Zero. Just pure poison pen.
Now, I must admit that there's truth in the old saying, "to each his own". Not everyone is a fan of space-opera or sci-fi. Some styles of writing just don't work for me either. I mean, I absolutely adore War and Peace, but there are few people who do. There are things that other authors write about that I have absolutely no interest in. It doesn't mean that the work is bad in any way. It's just not my cup of tea.
I thought about that. What one person raves about, another cannot stomach.
But the bad review!
OK, I said to myself… you're a grown up, you've worked with people who you'd have preferred to throw over a cliff but you managed to carry on. You've been in charge of thousands of people, you've survived in war zones, the Arctic, the desert. Who is this person anyhow? Why'd you let them get under your skin. Pick up your pen and write, woman! Don't waste another second of your life on this bad review.
And so I did. I took a deep breath – you know, the deep, cleansing type of breath – and I let it go. I put it behind me. I sat down at my computer, I looked at the outline of what I wanted to write that day (I'm a massive plotter by the way), and my fingers flew across the keyboard. While that bad review stung, I knew it was not worth getting upset over.
I'd like to share that with all the readers today. This applies to anything in life. We all see things through our own lenses, through our unique lived experiences. Often, we hear criticism as negative and interpret that as being hurtful. It is important to analyze if there is any relevance in what has been shared with you. If there is, acknowledge it and try to incorporate the information into whatever you've been working on. If there is absolutely no benefit, and you need to be truthful to yourself, then don't take it personal and certainly don't waste any of your precious time ruminating on it. We all need to realize that there are people that feed on hurting others with their vicious words. They lurk on social media and in other dark places where they can anonymously post their thoughtless venom. These people are cowards who would never have the courage of uttering such words to your face. If we recognize this and just move on, pointless negative criticism does not leave a permanently sting.
The Chronicles of Deneb is a science-fiction/ space opera series set in the near future. The year is 2080 CE. The world is dying. Get ready to travel into the future to a time when nothing is certain. Where the science behind climate change was ignored, leading to drought and famine plaguing an already overpopulated globe. Massive waves of refugees stream across the planet, seeking sanctuary. Where terrorist groups have joined forces with biohackers to develop a deadly bio-engineered disease that marches across the continents like a conquering army, leaving millions dead in its murderous swathe.

Meanwhile, some of the best and brightest minds on the planet are feverishly at work – constructing gigantic Space Arks to shuttle hundreds of thousands of people to a colony on Mars. And it seems like there's more good news: world leaders announce that a vaccine is ready. It's all good; it's all returning to normal.

But the truth is very different. In THE FLIGHT OF THE MAYFLOWER, the first novel in The Chronicles of Deneb, Dr. Daniel Radu – project manager for NASA's Space Ark Mayflower – uncovers a global conspiracy of immense proportions. But Daniel cooks up a scheme of his own. Joined by a team of global experts, he and his colleagues brace themselves for a journey of a lifetime as they trek across the galaxy in a quest for survival.

Mayhem follows the Mayflower in the second book of The Chronicles of Deneb series, DESCENT INTO DARKNESS. Journey along with the crew of the Space Ark Mayflower as they adapt to their new home on the planet Deneb. But along with their struggle to integrate into an alien culture, a new battle sweeps across the planet with the arrival of the human-transmitted Chimera bactovirus, bringing war and fanning the flames of racial intolerance. With a bloody conflict now raging across the planet, the crew of the Mayflower is split between the two factions and embroiled in the chaos and destruction.

FIRES OF FURY is the third installment in The Chronicles of Deneb. Will the survivors of the Space Ark Mayflower find their way when cultures clash and the fires of fury threaten to consume their lives? Now masquerading as citizens of the Collective, the Mayflower crew has a new reason to fear. With the end of the Second Denebian War, Wesselan's General Pallav Kóbor and his astrophysicist wife, Dr. Tara Kóbor, have high hopes that life will return to normal on Deneb7. Yet nothing can be further from the truth.In a diabolical plot to erase the scars left by the Second Denebian War, warlord turned Wessel Head of State Gomalan unleashes a fiendish scheme to heal his nation's wounds, while his top soldier, General Ravenna, falls under the spell of a seductive Fyjer agent intent on crushing their ambitions. Dragged into a brutal reality of terror and intrigue, can the Kóbors and warbird ace Fynn Vogel remain unscathed, or will the flames consume them and all that is evil on Deneb-7?
Enjoy an Excerpt
A willowy brunette with shining brown eyes burst from the shadows, almost scaring Daniel out of his skin. "Tara," he gasped, trying to quiet his heart. "What the hell? The president's due here any second." Dr. Tara Kóbor, the Nobel-prize winning astrophysicist who had discovered the find of the century – an Earth-like planet cuddled up in the Goldilocks zone of its star – was wearing a grin as wide as the Grand Canyon.
"You heard the news, right? I mean, the broadcasts are on fire. They've developed a vaccine! And whoever's on the first shuttle flight is top priority. That means…"
He could hear heavy footsteps pounding on the hangar floor: time to play show and tell. Taking her by the shoulder, Daniel shepherded his friend to the bulkhead door. "It means you gotta get outta here. We'll celebrate later," he promised.
Just then, a bevy of bodyguards swooped in, all earpieces and dark glasses, and Daniel stood back as they robotically carried out their duties. No need really, NASA's Chief of Security had seen to that. Out of the corner of his eye, Daniel spotted Tara's husband, Lt-Col Pallav Kóbor, dwarfing the president's team as he walked them through the hangar. He could hear the click click click of the cameras as the president approached with his staff trailing behind like good little shadows.
Show time, he mumbled to himself, wiping the sweat from his palms on his cobalt-blue NASA tunic.
About the Author:
Zanne Raby is a military veteran, having served for over three decades across North America, Europe and the Middle East. Passionate about all things space, her novels weave fast-paced, team-oriented environments into character-based science fiction. Currently residing in a small town on the shores of Georgian Bay, Ontario, Zanne enjoys hiking, gardening and Sudoku.
Presskit | Website | Facebook | LinkedIn | Instagram
Buy the book at Ridgecrest Books or Amazon.