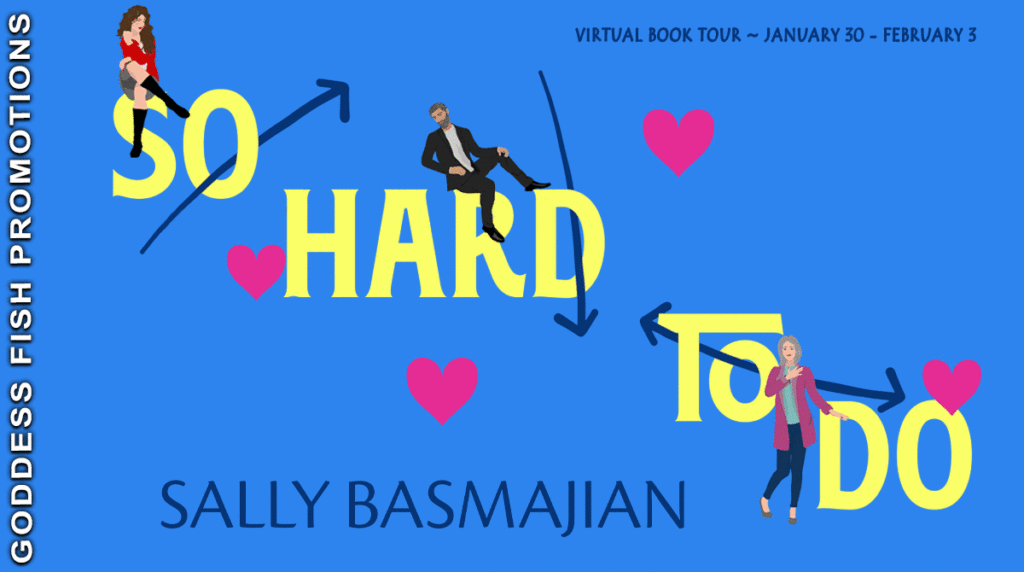 This post is part of a virtual book tour organized by Goddess Fish Promotions. Sally Basmajian will be awarding a $10 Amazon or Barnes and Noble GC to a randomly drawn winner via rafflecopter during the tour. Click on the tour banner to see the other stops on the tour.
My Take on Critique Groups
I belong to two critique groups. One is made up of five female writers—some wise and some witty, but all darn good writers. We call ourselves LAKS, which stands for the Literary Ass Kicking Society, and that's metaphorically what we do whenever one of us becomes sluggish and stops producing. The other is a much larger collective made up of writers at varying stages of their journey. It's a local, inclusive group. I like to support it because the members were very encouraging when I started writing, and actually awarded me the first prize I ever won.
When I meet with my LAKS friends, I take seriously every piece of criticism they give me. We push each other to be better writers, and we're all at similar stages in our literary journeys, so we aren't afraid to be direct. While we don't bludgeon each other with overly harsh, personal observations, we also don't sugarcoat our comments or pull any punches. We hash through issues over coffee and heaping helpings of complex carbs. Later, when I've re-read their written critiques at home, I choose how many of their suggestions to incorporate in my next draft. More often than not, it's the majority.
One of my LAKS colleagues, Lena, doesn't even have to write her ideas out in full anymore. She just pens a bold "OTT" on any particularly florid passage I've written, to tell me that once more I've gone too far in trying to push a joke or describe a zany character. Is she right? In my opinion, yes—at least 80% of the time. I have her to thank for helping me realize that not everything I think is hilarious will amuse someone else.
In my larger community group, I apply a different filter. I do appreciate the general impressions of everyone in attendance, and I find many of their comments instructive. I also love the fact that the larger group organizes workshops and sometimes brings in knowledgeable professional speakers. Often, though, I disagree with the feedback from one or two participants.
As an example, a person in the group recently voiced a strong opinion that a novel's character shouldn't be called a nickname by her lover, because having two names made it confusing to keep track of who she was. In this case, the critic happened to be new to the group and had no grasp of the book's flow. For instances like this, the rule I follow is to nod and pin on my brightest smile—and later not revise a single word.
It's like hand-selecting the reddest apples at the grocery store, or buying a cheap, jumbo bagful and hoping for the best. Either option can be nutritious and tasty, and I do recommend both types of critique groups. Just remember to choose your companions wisely, and don't be afraid to walk away if you end up frustrated instead of inspired after you've tried out a couple of sessions. In the long run, it's more important to feel uplifted than to be critiqued in a manner that's inapt or inept.
Suze Foster has always been devoted to her daughter. As a child, Jannie required extra support in school, but now-at age 29-she's a rising executive. Suze, thrilled with Jannie's success, is finally free to follow her own dreams.
Without Suze's dedicated attention, though, Jannie flounders. In a careless moment, she floods her apartment. Enter our hero, Aram-her hot but significantly older neighbor. He saves the day, and for Jannie, it's love at first sight.
Not so much for Aram, though, who falls head over heels for Suze when they accidentally meet. Unaware of Jannie's feelings, Suze is equally smitten.
In this twisted triangle, can a happily-ever-after be achieved? Or will someone's heart break and the mother-daughter bond be severed forever?
Enjoy an Excerpt
He was the most good-looking man she'd ever seen. Luxuriant locks. She bet that's how a Harlequin Romance would describe his hair. And under the full beard, maybe even a cleft chin. And most definitely, a sensuous lower lip. Ooh la la.
As she mused in an X-rated way about his mouth, Jannie remembered something from a book she'd read where the heroine had a habit of biting her lower lip. It drove men mad.
So she tried it. Nibble, nibble.
Aram just looked at her. His breathing didn't accelerate. His chest didn't heave.
She tried again. Nibble, nibble. The prolonged silence was beginning to be uncomfortable.
"Are you all right, Jannie?" Aram finally asked. He studied her.
Well, that hadn't gone so well. But she'd never tried to flirt with an older man before. Maybe they needed something more obvious.
She attempted to look coyly up at Aram through her eyelashes. This wasn't as easy as all those romance authors made it sound. She felt her forehead contract, her nose wrinkle and her upper lip pull away from her teeth in her effort to do the impossible.
"Jannie, are you having an allergic reaction? Shellfish, maybe? Isn't that crab I smell coming from your condo? Do you carry an EpiPen?"
She stamped her foot in frustration. It was supposed to look fierce and cute, but she could tell from Aram's face that he was way more startled than turned on.
About the Author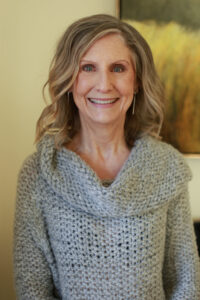 After leaving the corporate world, Sally Basmajian discovered the joy of writing. Her fiction and nonfiction stories have appeared in newspapers such as The Globe & Mail and in several anthologies. In 2022 she won prizes for memoir pieces (Northwestern Ontario Writers Workshop, Gulf Coast Writers Association), and was thrilled to have a poem selected by the journal Antithesis. She expects to be busy in 2023, when her first two novels appear: in January, a light-hearted romance, So Hard to Do (published by Creative James Media) and in October, a much darker one, Fountain of Evil (Moonshine Cove Publishing, LLC).
Website | Instagram | Twitter | Facebook | TikTok
Buy the book at your favorite online venue.