Long and Short Reviews welcomes Rosemary Morris. As a child, Rosemary had a vivid imagination and deep interest in history, which transformed into writing historical fiction. She was blessed with a vivid imagination from early childhood and wrote stories as soon as she could handle a pencil and paper In her late teens, she started writing novels and began to think of herself as a writer.
After a long, hard struggle, Sunday's Child, the first in the Heroines Born on Different Days of the Week series was published. There are currently four books in the series.
She's recently started a novel set in Madras and England. It begins in the 1800's, with a cast of 'the good, the bad and the ugly' and will be published by Books We Love in October 2024.
Rosemary told me that she often gets and idea for a plot from historical non-fiction.
"I spend a long time thinking about it before I jot ideas to develop it," she explained. "Characters pop into my mind, then I become acquainted with my characters through detailed profiles I can refer to."
Rosemary converted her smallest bedroom into a study which has a large bookcase three quarters full of non-fiction for historical research. From her seat at a large desk, she has a view of her organic garden, the park, and the woods beyond it. In the downstairs area, she has a moveable table with a narrow top for her laptop and a comfortable recliner in her living room. There are comfortable sofas, another bookcase, houseplants, large mirrors and paintings on the walls.
I asked her what her writing day was like.
"I wake up at 5 or 6 a.m. say my prayers, meditate, then read and study The Bhagavadgita As It Is by His Holiness A.C. Bhaktivedanta Prabhupada or another scripture. At 7 a.m. I check my Facebook messages and e-mails. At about 7.30 I work on a new novel until 10 a.m. when I have breakfast, then do household chores, garden, shop and carry out other tasks. At 5 p.m. I critique chapters for members of a historical critique group, or apply a critique of my current chapter, and deal with 'writerly' business."
When Rosemary is not engrossed in research, she reads fiction or deals with the business side of writing. She also works in her organic garden where she reaps the rewards of growing herbs she uses in cooking, to promote good health and cure minor ailments. She puts her home-grown soft fruit, stone fruit, and vegetables to good use in the vegetarian food she cookes. She also enjoys knitting and other crafts when she has time, or visiting stately homes and other places of historical interest, as well as museums.
"However, time spent with my family is the most precious," she assured me.
Finally, I asked, "If you had to do your journey to getting published all over again, what would you do differently?"
"It is not enough to have a promising idea for a novel without knowing how it should be written. I would study books on how to write and join a writer's group on or offline which offered constructive criticism. Also, I would have searched the Writers and Artists' Yearbook to find an agent or publisher who might accept my novel."
In March 1815, Napoleon Bonaparte escaped from exile in Elba. In Brussels, 18 year-old Helen Whitley knows war between France, Britain and her allies, is inevitable. A talented artist, she is aware of the anxiety and fear underlying the balls, breakfasts, parties, picnics and soirees held by the British Brussels. She paints scenes in which she captures the emotions of daily life during the hundred days before the Battle at Waterloo while waiting for Major, Viscount Langley, to arrive in Brussels and ask her to be his wife. Before Langley leaves England to join his regiment in Belgium, he visits his ancestral home, to inform his parents that he intends to marry Helen. They are bankrupt so he cannot ask Helen to marry him and her pride does not allow her to reveal the misery caused by Langley's rejection.
About the Author: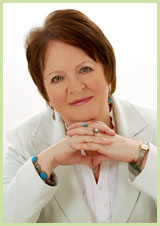 At heart I am a historian. My classic/historical romantic fiction is set in England during the reigns of Edward II, Queen Anne Stuart 1702-1714, and the Regency era. I explore themes 21st century people can relate to e.g., a soldier suffering from posttraumatic syndrome before the condition was diagnosed, a young woman seeking her birth parents, a city on the verge of war. My novels are meticulously researched to capture times past – culture, fashion, food, customs and much more. My late 20th century novel, Indira and Daisy is a view of two vastly diverse cultures shown through two fourteen-year-old girls who live in England. The Hindu and English backgrounds, religion, clothes, food and drink, bring their story to vibrant life.
WebsiteFacebook | Twitter
Buy the book at Amazon.