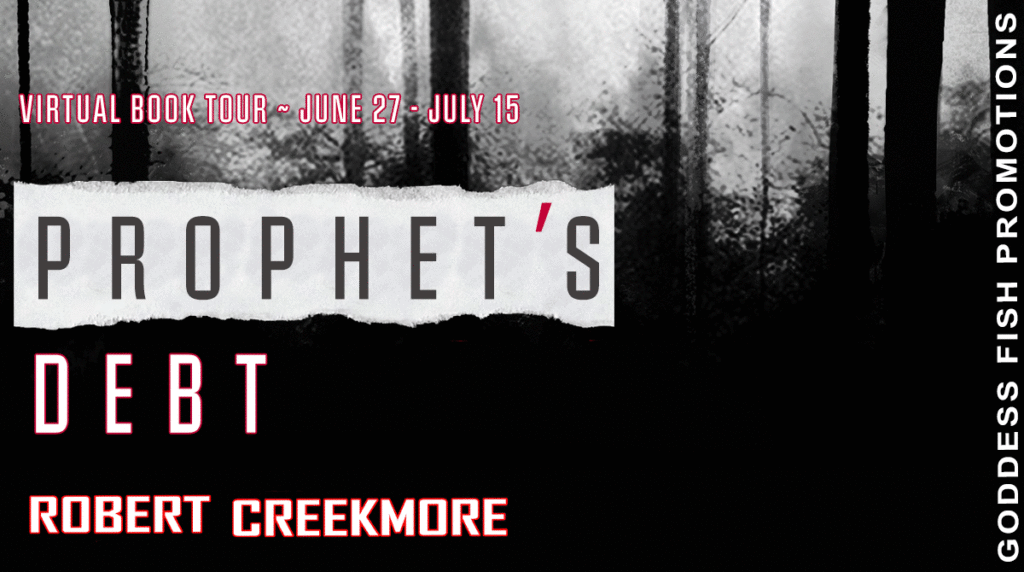 This post is part of a virtual book tour organized by Goddess Fish Promotions. Robert Creekmore will be awarding a $10 Amazon or Barnes and Noble GC to a randomly drawn winner via rafflecopter during the tour. Click on the tour banner to see the other stops on the tour.
Advice for Writers
One of the misnomers concerning the way we think about writing is our focus on the act itself. Of course, your book will never get written if you don't actually sit down at the keyboard or with a notepad. However, that's merely the final act of a longer process.
The advice I'm about to dole out isn't something you shouldn't take to heart if you wish to advance in the milquetoast office culture of western nations. It's a recipe for financial and social marginalization.
The first step is the only sensible bit. If you live in a country with some semblance of public education, absorb as much as possible. Being intellectually well-rounded never hurt anyone, the destitute or billionaire.
Now, throw away the idea of buying superfluous material possessions and avoid working at a boring job located in some office complex, surrounded by dull people whom you'll likely despise. How many more times can you stand to have some jackass ask you about whatever sports team they vicariously live through, or whatever? Instead, find something nontraditional and adventurous to make ends meet. This will likely not pay well. Do with less. All you have in this life is time, and you're likely selling it to people who don't care about you for a pittance.
Go on adventures. And I don't mean guided tours. Live somewhere few people dare to. Work with those the wider world sees as 'untouchable.' Do something dangerous. If you're abled, climb mountains, live in the woods, or swim with sharks. Could you die? Yes, but likely you won't. It's better to really live than just survive. You're going to die one day. Make it count. And yes, I've done all of those things and more. The shark part was not intentional. I had a really bad experience surfing.
Now that you're filled with narratives of an interesting life, take time to synthesize them and truly realize what they mean.
Never stop adventuring, but now that you have rich experiences, make a schedule and ritual whereupon you write almost every day. Pay no attention to elitist pricks who claim you should write so many thousands of words a day. If you only write fifty, so what? However, if your mental health or other circumstances arise, don't berate yourself for spending time on more pertinent issues.
I can't tell you if your style should be to map your story out in detail before writing or to just sling words onto a page and hope for the best. Artists never truly stop creating. I think about my books most of the day. I come up with some of my best ideas while out trail running because I push so hard that I don't have the energy for higher-level cognition, which allows me to focus on the essentials.
Once you get to this point in your life, you'll likely be somewhat socially isolated. Your peers will drudge through mundanely. Perhaps they'll shun you. But in their private thoughts, they will envy every inch of you. Those who stick by are truly the only ones worth caring about, anyhow.
At fourteen, Naomi Pace knows she loves her best friend, Tiffany. During the Perseid meteor shower of summer 1993, she finds out Tiffany feels the same, just as they're outed.

Naomi is sent away to a conversion program in the remote Appalachians of North Carolina, knowing nothing of the horrors that await or the strength they will catalyze.

Escaping into the frigid wilderness, she forges her own destiny. Trapped in hiding, Naomi fights to conquer fear and find her way back to Tiffany.

Taking bloody vengeance to end a cult that tortures and murders children seems impossible, but so is having the guidance of a mythic creature of strength and violence.

Those who hurt Naomi as a girl will come to fear the woman she has become and the path she will tread to find revenge, safety, and Tiffany.
Enjoy an Excerpt
I kissed a neighbor boy the summer before. He was sweet, but it felt odd and fake. Later that year, when my mind turned to kissing him, I felt repulsed. As I gave thought to how much physical affection would be expected of me by boys, I became terrified. I don't want their physical advances. I would never be in love with a boy, nor do I want to try. Tiffany and I often express our love. I always assumed I loved her as my best friend, but now there is a new, exciting dimension that I never expected. I am in love, and it has manifested itself into a physical desire I was previously unaware existed.
We continue to hold hands and kiss. We wrap our arms around each other and pull ourselves as closely as physics will allow. I want to disintegrate together, combine our atoms, drift into oblivion, and experience the infinite joy of our togetherness.
We stay intertwined longer than either of us realize.
"Tiffany!" I hear a shriek across the placid water.
It is Lesley.
I can feel Tiff's hands begin to shake, but not like before. This time it is pure terror. We both pop up and whip our heads and torsos around simultaneously to see her no more than five yards behind us.
About the Author: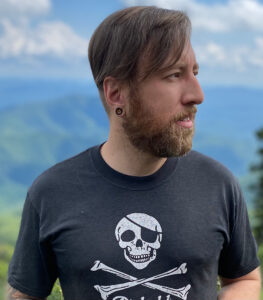 Robert Creekmore is from a rural farming community in Eastern North Carolina.
He attended North Carolina State where he studied psychology. While at university, he was active at the student radio station. There, he fell in love with punk rock and its ethos.
Robert acquired several teaching licenses in special education. He was an autism specialist in Raleigh for eight years. He then taught for four years in a small mountain community in western North Carolina.
During his time in the mountains, he lived with his wife Juliana in a remote primitive cabin built in 1875. While there, he grew most of his own food, raised chickens, worked on a cattle farm, as well as participated in subsistence hunting and fishing.
Eventually, the couple moved back to the small farming community where Robert was raised.
Robert's first novel Afiri, is a science fiction love letter to his childhood hero Carl Sagan. It was nominated for a Manly Wade Wellman award in 2016.
Robert's second novel is the first in a trilogy of books. Annoyed with the stereotype of the southeastern United States as a monolith of ignorance and hatred, he wanted to bring forth characters from the region who are queer and autistic. They now hold up a disinfecting light to the hatred of the region's past and to those who still yearn for a return to ways and ideas that should have long ago perished.
Website | Twitter | Smashwords
Buy the book at Amazon or Barnes and Noble.