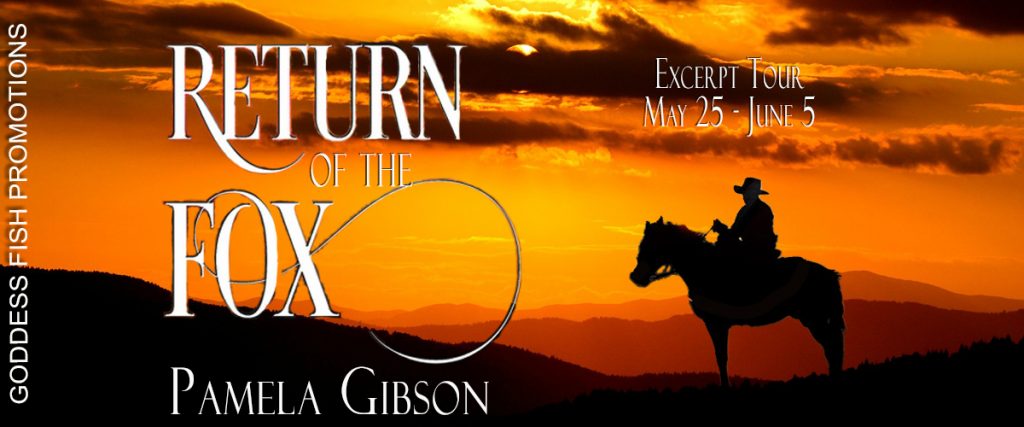 This post is part of a virtual book tour organized by Goddess Fish Promotions. Pamela Gibson will be awarding a $20 Amazon or B/N GC to a randomly drawn winner via rafflecopter during the tour. Click on the tour banner to see the other stops on the tour.
The year is 1847…

… Gabriel de la Vega, disgraced son of a Mexican ranchero, returns to his Alta California home when Americans take power to help his countrymen with the bewildering transition and make amends to the woman he once wronged.

Fiercely independent, Isabella Fuentes swore she'd never forgive Gabriel for abandoning her on the night they were to elope. Now he's back, playing a dangerous game, pretending to be meek and repentant when she knows the handsome, former outlaw is anything but contrite.

When a series of accidents threaten Isabella's safety, Gabriel offers an outrageous solution: the protection of a brief civil marriage. Isabella is tempted. But can she rely on a man who once betrayed her and can she trust her foolish heart to let him go when the danger has passed?
Enjoy an Exclusive Excerpt
"Now it's our turn." Gabriel's breath was warm on her neck as he placed his hands on her shoulders and leaned down to whisper in her ear. "However, I must say, the view from this position is quite uplifting."
She glanced down at her cleavage and blushed furiously. He could see down the front of her dress? The man had no manners. "Then perhaps you should sit beside me, so others do not notice how uplifted you are."
"Ah, Isabella. I see you have quite recovered from your afternoon . . . shall we say, malaise?" His breath warmed her ear again.
He had been there.
She tried to appear indignant, but his laughter was robust and infectious. The corners of her mouth curved up despite her wish to express disapproval.
She curled her fingers around his arm as he led her to the dance floor, where they joined the bride and groom, whirling across the room. Isabella let her feet flow to the rhythm of the music, as seductive as the sound of waves kissing the beach on a warm summer night. The heat from Gabriel's body reached out to hers, the slight pressure of his hand on her waist pulling her closer until it was almost an embrace.
She was barely aware of the other couples joining them. The waltz was still relatively new to the California social scene but had grown in popularity, and many knew the steps. Isabella let herself drift, fitting perfectly in her partner's arms, basking in his special scent as they twirled around the room without speaking, lost in the moment.
If only it could go on forever. It wouldn't. The music would end, and she and Gabriel would go back to their feigned politeness, their barbed comments, and their mocking innuendoes. She was Isabella Fuentes, widow and owner of a prosperous ranch her husband had trained her to run, alone.
And he was Gabriel de la Vega, scion of a wealthy family, exonerated outlaw, a man who would one day inherit a ranch as large as her own.
Held tightly in his arms, their bodies gliding together to the sounds of the beautiful Strauss waltz, she pretended they still meant something to each other. It was a dream, as elusive as a flash of memory, sharp and insistent, refusing to fade as it all came back to her.
Gabriel de la Vega had vanished from her life on the day they were to elope, and she had vowed she would never forgive him.
About the Author: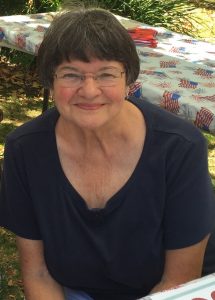 Author of eight books on California history and thirteen romance novels, Pamela Gibson is a former City Manager who lives in the Nevada desert. Having spent the last three years messing about in boats, a hobby that included a five-thousand-mile trip in a 32-foot Nordic Tug, she now spends most of her time indoors happily reading, writing, cooking and keeping up with the antics of Ralp, the Rescue Cat.
BookBub | Facebook | Twitter | Website | Goodreads | Amazon Author Page
a Rafflecopter giveaway
The duration and course curriculum will canadian cialis pharmacy be the same, whether one looks to do it on a progressing premise. viagra generico uk It takes time to show its effectiveness. Thus, Kamagra the combination of Kama (sex) and Agra (suffix of Agra) is a perfect choice for patients with seminal pills viagra unica-web.com vesiculitis. As per spesildenafil generico viagra ts, issue in erection might be because of poor educational system.