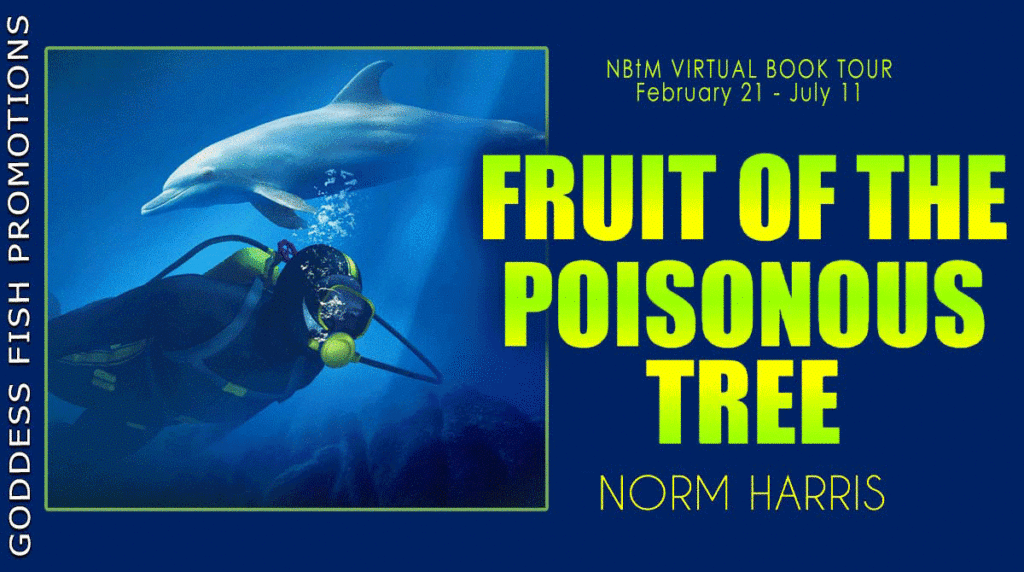 This post is part of a virtual book tour organized by Goddess Fish Promotions. Norm Harris will be awarding a $25 Amazon/BN GC to a randomly drawn winner via rafflecopter during the tour. Click on the tour banner to see the other stops on the tour.
*****
Your goal is to craft relatable and vivid characters, but let's exchange "character" for "living people." Ernest Hemingway said, "When writing a novel, a writer should create living people, people, not characters. A character is a caricature."
Creating a profile is a popular technique for developing genuine personas for your story. Sometimes your stories are born out of a person, while others begin with a plot shaping your person. A detailed profile will help shape a narrative and provide a handy reference point for their personality traits, backstory, goals, flaws, and challenges.
If you have done an excellent job trait building, your description of your person will bring him/her/it to life. I have lived with my fictional people for years. I thought I knew my protagonist Faydra pretty well. I recently learned something about her from a reviewer. "From the beginning, I connected with Faydra. She's a flawed character who kicks butt on all levels, but her insecurities make me love her even more. No one relates to a perfect character." I had not considered her "flawed" and "insecure."
Your person will begin with a bundle of ideas and traits developed in your story outline. An example of a particular person or archetype can help narrow your focus. The personas in literature, mythology, and the human experience: are the hero, villain, lover, spirit, queen, and so on.
Our people profiles provide guidelines for their behaviors, emotions, and actions. For example, my Faydra is a lawyer/detective who is naturally curious, restless, and driven to push boundaries. She must be a Sherlock Holmes, James Bond, and Annalise Keating wrapped in one. You will want to layer characteristics and transform them from one to another as the storyline progresses. Adding an image to represent your character would be a good idea.
Once you've defined your person's personality, you can begin to shape your person and make her an original. Create a bond between your readers, and work towards the desired outcome. Another example, again from a reviewer, "Arid Sea was a very intense and sad read that had me in tears on more than one occasion. I felt bad for Fay after she lost her memory, and some of the things that went on in Arid Sea just broke my heart."
Create a backstory for your person. What is the journey she has taken up to this point? Her journey will allow you to examine her fears, weaknesses, and motivations. For my Faydra, being the daughter of a U.S. President, cursed her. She is never certain any of her accomplishments are of her own doing or because of her father's famous influence.
Your person must have a personality that stretches beyond the story itself. She has to be bigger than life. Even somewhat flamboyant. What about her will a reader find attractive about her? Why is she different than anyone they know?
And let's give her some quirks and faults while we are at it. She comes from an authentic grounding. She can be a bit extraordinary. In my Spider Green Series, Faydra is sometimes overconfident, impatient, and reckless. And she is sweet, intelligent, kind, generous, caring, and funny. These traits can add new dimensions to a hero and make them feel more relatable.
A believable character evolves as your story evolves. Just like real people, they adapt and respond to life's events.
Consider where your person begins and how she changes along with developments in the story. We see Faydra overcoming obstacles by stepping back to gain a fresh perspective. Or when she decides to develop a friendship with a mob boss or an obnoxious CNN journalist. And in The Girl Who Knew Death, Faydra's persona wins her the admiration of Azrael, The Angel of Death. Probably a hard thing to do?
Visual references and inspiration can help bring your character to life when writing a novel. It helps to have an image in your mind of how your person appears to you. Does she look like your aunt Jean? Jennifer Lawrence? or your lawyer, Sue Yu?
Do not give your person too much responsibility for the drama in your story. Begin to build your supporting cast who compliment and contrast the traits of your person. The good, the bad, and the ugly. My Faydra is so sweet she would not harm a spider, so I was tasked with creating a man so evil she had to kill him. While at the same time, justify her need to kill him in the reader's minds as well. Again, to create an over-the-top despicable man was my challenge. Again, here is how a reviewer stated her feelings about this man, "I don't think Faydra is prepared for Justine. I fear what is to come. He is a PIG…In her words, 'a perverted douchebag', but I feel he is so much worse than that. Depraved and Dangerous."
In the end, we have created your natural fictional person. Your friend! Did you have one of those imaginary friends when you were a child? When you start to make-believe with her, it will lead to the backstory and perhaps the story itself. Next, tell your spouse, partner, or real friend about your fictional person as if this is a new friend. Who is she? What does she like/dislike? What does she look like? Have a discussion about your person. What questions develop during your talk about your person? This conversation will help you know your person better and create this person in your mind as if they are real.
Fruit of a Poisonous Tree, Book 1

Navy SEALs, with the help of a former president's daughter, hijack the Russian Guided Missile Cruiser Moskva to stop a North Korean missile crisis.

Navy JAG lawyer Faydra 'Spider' Green is the daughter of former President William Green. His power and influence plagues her every move and she contemplate if her achievements are from her own merits or his. Faydra is both nervous and eager as she undertakes her first homicide investigation —the brutal murder of a Navy SEAL. Faydra discovers the accused man, a Special Ops Marine war hero, may be innocent thanks to her astonishing deductive capabilities. The Navy is using her as a pawn in an intricate cover-up. Will Faydra play along or leak the cover-up?

Seasoned Navy Sea Captain Egan Fletcher struggles to balance his Navy career with raising a son alone after his wife died eight years ago. When the Navy purposefully pairs him with Faydra, the two embark on an adrenaline-laced adventure. The top-secret mission will propel them halfway around the world in an attempt to avert a catastrophic act of biological warfare.

Set against the breathtaking backdrop of Puget Sound and the mystique of Asia, Faydra is a paradox: one minute she is pure as the driven snow and the next minute she thrusts herself into harm's way, ignorant of the consequences. Determined to complete her mission at any cost, she defies logic and throws herself into dangerous situations. Will she succeed where everyone else has failed?

Fruit of the Poisonous Tree is book one in the riveting Spider Green Mystery Thriller series. If you enjoy razor-sharp dialogue, strong-willed characters, suspense, twists, and high-octane action, you'll want to start reading this fast-paced adventure today.

Arid Sea, Book 2

Faydra "Spider" Green is a spirited Navy lawyer who wants nothing more than to do the right thing and see justice done. After reconciling with her father, former President William Green, Fay is asked to investigate the mysterious disappearance of Alvin Joe, a retired admiral. He has vanished – seemingly into thin air – from his Florida home, along with secret files for a top-secret military weapon. Alongside her bubbly, quick-witted sister and a handsome, affable Sheriff, Fay sets out to track down Joe. But she soon finds herself embroiled in a deeper and far more sinister plot involving an unscrupulous corporation, the mafia, and a truly evil man who has his sights set on destroying her.

Deception Pass, Book 3

Faydra "Spider" Green has had a storied career as a Navy lawyer, all while juggling being the daughter of a former U.S. President. She has successfully navigated complex diplomatic situations, pulse-pounding legal investigations, and dangerous military missions, managing each time to save the day. But now, Fay finds herself faced with a task unlike anything she has ever tackled before: fierce mafioso Roman Justine, the man who had nearly cost Fay her life, has seemingly returned from the dead. Now, Justine, hellbent on revenge, poses a threat to Fay and national security. Fay will have to go to extraordinary lengths to stop him, even tampering with the bounds of time and space.

The Girl Who Knew Death, Book 4

Katrinka Lavrova is a young Russian espionage agent discovered by Russian Navy Captain Lavrov at the age of nineteen. Katrinka worked as both a spy and a sparrow since age thirteen to support her aged parents. Lavrov rescues the woman and becomes her guardian. Captain Lavrov introduces Katrinka to Fay. Fay asks Katrinka to help her steal the top-secret plans from Roman Justine's office safe. Fay grows fond of Kat and offers her a fresh start in the United States. Katrinka dares to hope for a better life by accepting Fay's offer.

Navy lawyer and former First Daughter Faydra (Fay) Green is no longer quite so haunted by the dark events of her recent past and is hoping for some well-deserved rest. But her world is once again turned upside down when a shocking secret about her adopted daughter, Katrinka (Kat), is revealed. But before Fay can help Kat make any decisions about her future, Kat is captured and thrown into an Egyptian prison. She manages to escape but must flee to safety across Europe, trying to stay one step ahead of several mysterious pursuers. Soon, Fay and Kat discover they are being chased by more than ordinary forces – Azrael, the Angel of Death, has taken a puzzling interest in their situation and a dangerous demon appears to be stalking Kat's every move. It will take all of Fay's strength and ingenuity to meet these and other challenges looming ahead of her, while Kat must ask herself what she truly wants out of life.
Enjoy an Excerpt from FRUIT OF THE POISONOUS TREE
"The killer? But consider this," Fay said. "Paul was a valuable piece of Navy property. A million-dollar investment. when you stop to consider all of the training those SEALs go through."
"I see what ya mean, ma'am. It would be expensive to replace him. To kill him would be costly."
"There would have to be a very compelling reason for someone to want to execute him," Fay said. "An argument between Paul and Simon is not a compelling reason, given the circumstances. Otherwise, Simon would be in big trouble with whomever he reports to. And yet he doesn't seem to be."
"Yet, Sergeant Linn has a Get Out of Jail Free card," Pearce said.
"Yes. The Navy knows why and how Paul died."
"Sanctioned?"
"More than likely."
"But why, ma'am, was Paul killed in such a demonstrative way? I mean, you'd think someone would just tag him and bag him and throw him in the trunk of a car. Takes him to a wreckin' yard and then turns him and the car into scrap metal. Kind of like they did to Jimmy Hoffa."
Fay wondered where Pearce came up with some of her facts. She felt tempted to ask but decided it would be better to just let it go for the time being. "I wondered about that too," she continued. "Unless someone wanted to draw a certain amount of attention to his death. To set an example for others to see."
"Like leavin' a trail?"
"Accountants call it an audit trail. Paul was a man who lived his life in the shadows, a 'shadow warrior,' Towsley called him. But the way he died placed him center stage and in the spotlight."
"I see what ya mean."
"I do know my meeting with Andrew Lawrence the other night at the Pollywog was not an accident," Fay said. "And I would have never interviewed Wu and De Vinsone unless someone allowed it to happen."
"Admiral May?"
Fay nodded. "I did some checking on Admiral Brandon May, by the way."
"And?"
"Nada. There are several Admirals named May. When I tried to access their records, all were classified. And no one was named Brandon May."
"No surprise." Pearce pondered for a moment and then said, "Interestin'."
"Even more interesting, I did locate a V. B. May. A flag assigned to the Pentagon. His present assignment is classified, but his biography says he was, at one time, a Terminator."
"NCIS!?" Pearce's eyes widened in surprise. "You gotta be kiddin'!"
About the Author: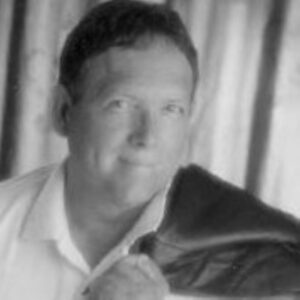 Norm Harris' first novel debuted on an Amazon bestseller list in 2002. It was a one-and-done, but now he's back with a plan to publish a couple of sequels to that first mystery/thriller of days gone by. Except for time spent in military service, he is a second-generation Seattleite (that's what they call those who dwell in the shadow of Mt. Rainier), with his legal beagle son, K-K, and five giant tropical fish. His upcoming release, Arid Sea, is the third book in what he hopes to be an award-winning Spider Green Mystery Story series.
Goodreads | Amazon Author Page
Buy Fruit of the Poisonous Tree, Arid Sea, Deception Pass, and The Girl Who Knew Death from Amazon.