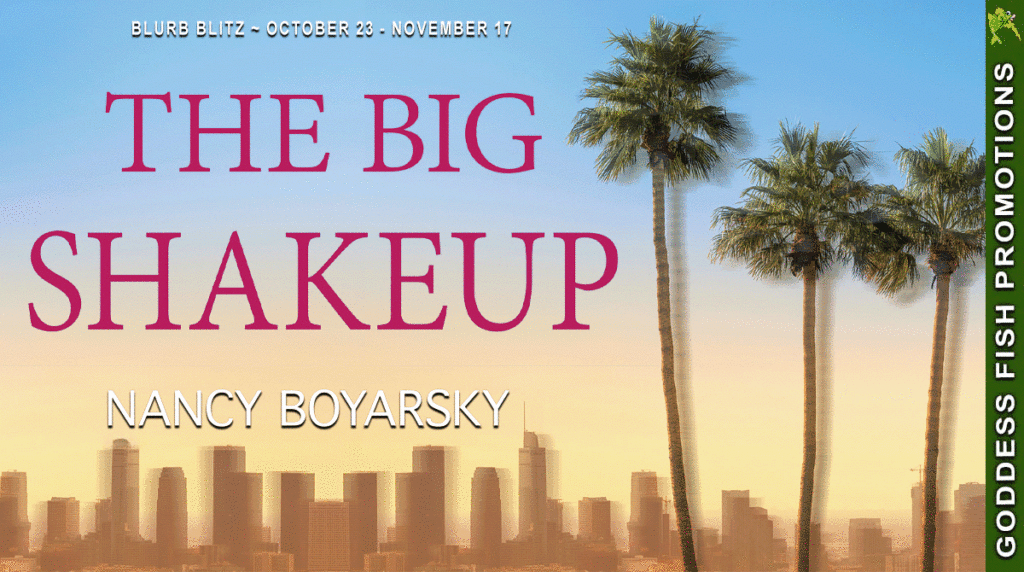 This post was part of a virtual book tour organized by Goddess Fish Promotions. Nancy Boyarsky will be awarding a $20 Amazon or Barnes and Noble GC to a randomly drawn winner via rafflecopter during the tour. Click on the tour banner to see the other stops on the tour.
Everyone is innocent until proven guilty, or so they say.

P.I. Nicole Graves arrives early at work, just as Los Angeles is hit with "the Big One," a long-predicted, devastating earthquake. When the building stops shaking, Nicole finds Jerry, her boss, in his office dying of a gunshot wound. It appears to be suicide.

Nicole is shocked to learn that the police have decided Jerry's death was murder and even more shocked that she's their only suspect when there's no shortage of people with motives. And there's the question of why the detectives are pursuing this one case when all city workers, including the police, are in an all-out search and rescue operation for survivors. All she can do is evade capture long enough to prove her innocence and catch the real culprit.
Enjoy an Excerpt
The shaking was gathering force. Nicole crawled further into the desk's knee space, tried to brace herself and grip its legs. Holding on was next to impossible when the desk jumped with every jolt. Even more frightening was the noise. It had started as a rumble but now sounded like the roar of an oncoming train.
Every instinct told her to run, get out of the building. But with so much movement, she knew she'd never be able to stand up, much less run down eight flights of stairs. As the shaking continued to build, all thought disappeared. The whole thing had lasted a mere three-and-a-half minutes. But if Nicole knew anything at that time, it was that shaking would go on until the building caved in and buried her.
About the Author: Nancy's award-winning Nicole Graves Mysteries have been compared to Mary Higgins Clark and are praised for contributing to the "women-driven mystery field with panache" (Foreword Reviews) as well as for their "hold-onto-the-bar roller coaster" plots (RT Book Reviews). Her debut novel The Swap—book one of the Nicole Graves Mysteries—won the prestigious Eric Hoffer award for Best Micro Press Book of the Year.
Nancy has been a writer and editor for her entire working career. She coauthored Backroom Politics, a New York Times notable book, with her husband Bill Boyarsky. She has written several textbooks on the justice system and contributed to anthologies, including In the Running about women's political campaigns and The Challenge of California. She has also written for the Los Angeles Times, West magazine, Forbes, McCall's, Playgirl, Westways, and other publications. She was communications director for political affairs for ARCO.
In addition to writing mysteries, Nancy is producer and director of the "Inside Golden State Politics" podcast.
Website | Publisher Author Page | Facebook | Pinterest | Goodreads
Buy the book at Amazon.