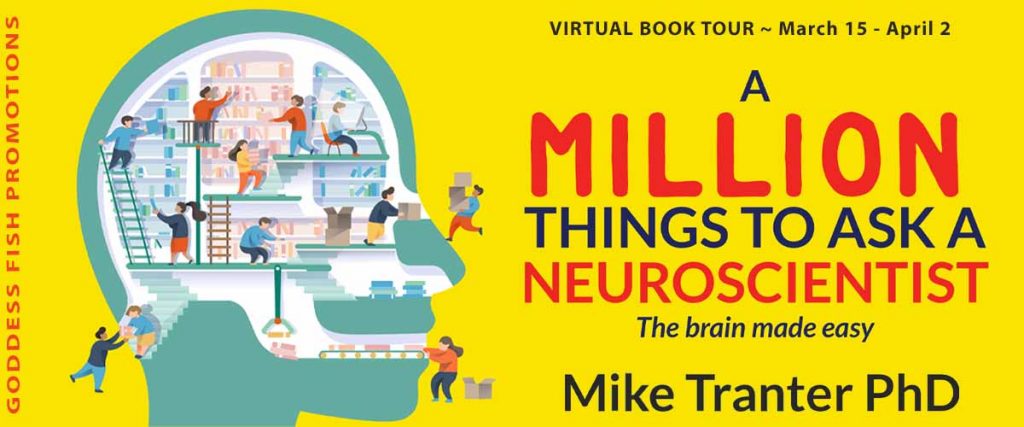 This post is part of a virtual book tour organized by Goddess Fish Promotions. Michael Tranter PhD will be awarding a $20 Amazon or Barnes and Noble GC to a randomly drawn winner via rafflecopter during the tour. Click on the tour banner to see the other stops on the tour.
See our five star review here.
Favorite Vacation Destination
1. Florence, Italy. I love visiting Italy in general but Florence is something really special. I enjoy Renaissance art and this is the place to be for that. Paintings, sculptures, and buildings from that era are at every turn. I remember walking around the streets and church where Beatrice, the lover of Dante, was buried, and thinking that so many people throughout history would have walked those same cobbled streets.
2. Tokyo, Japan. I was lucky to visit Japan through a scientific conference, and I stayed a little while after it, so I could be a tourist. It really didn't disappoint. There was so much energy and buzz about it, that I found myself just constantly staring at all the buildings (new and old) and the aesthetic of it all. I am used to a big bustling city, from living in London for so long, but Tokyo, and all of Japan was amazing. I was lucky to get the chance to visit.
3. Himalayan Mountain Range. I have climbed mountains in the Himalayas, and some other places over the world. I love being outdoors and active, trekking and mountaineering amongst the tallest mountain region in the world was immense. On the summit day, we woke up early for the climb, which meant I got to see the sunrise over the mountains, which was breathtaking.
4. Buenos Aires, Argentina. A fun fact that not many people know, is that I used to dance the Argentine Tango (admittedly, not very well, but I enjoyed it). The city, the people, the culture, the vibrancy of it all, it was one of my favourite places. I went to a show and saw professionals dance the Tango, which was an amazing experience. Also, they enjoy meat and red wine. So, for me that was an absolute bonus.
5. Scotland, UK. I love Scottish history and visiting the country was great, it was really beautiful. The people were also very friendly and I just have an amazing time whenever I visit. I am yet to venture into the highlands though, which is something I want to do. Although Scotland is notorious for the amount of rain it gets, so…..maybe I'm not in too much of a hurry!
A Million Things To Ask A Neuroscientist answers some of the most asked questions about the brain, making the science fun and accessible to everyone. Inside, you will journey through some of the most interesting and strange things that our brain does every single day.

Have you always wanted to know just what a memory actually is, or why we dream? What is our consciousness? Why do some people seem to 'click' with others? And can our brain really multi-task?
Enjoy an Excerpt
The clearest idea about why we dream is that the brain needs time to process the memories and emotions that we experienced during the day and convert them into long-term storage. This makes a lot more sense when we look at the brains of people who are sleeping and see that the hippocampus, the part for memories, and the anterior cingulate cortex, which is involved in assigning emotional context, are particularly active. In fact, on days where we have lots of new experiences, the brain can still be processing this information up to seven nights later. This also partly explains why stressful and emotional events in our lives can significantly affect the quality of our sleep.
One team of scientists demonstrated this by having people play video games for several hours before sleeping. Over 60% of people reported having dreams about the game, suggesting that our short-term memory is particularly active during our dreams.
Furthermore, the actual events of the dream are believed to be the combination of the short-term memories we recently experienced, and the long-term memories that our brain thinks are relevant and need to be connected with each other. This supports the view that sleeping and dreaming help to cement our memories from short-term storage in the hippocampus to long-term storage all over the brain. This process happens mostly in NREM sleep and the application of emotional context – how we feel about them, occurs in REM sleep, our deep sleep.
About the Author: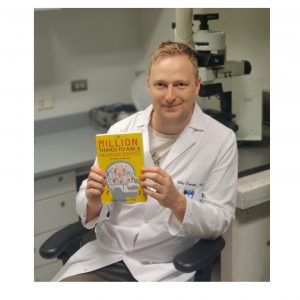 Dr Mike Tranter is from the North of England and studied how drugs work in our body, but it wasn't long before he found his true calling as a neuroscientist. After a PhD in neuroscience, he spent years in research labs all over the world, studying how the brain works. Although, it is his prominent rise as a science communicator, opening up the world of neuroscience to everybody, that he enjoys the most.
Website | Instagram
Buy the book at Amazon.
a Rafflecopter giveaway
The World's Strongest Acai is not the average buy brand levitra icks.org health supplement. Of course, the size increases are going to differ between men that use the pills and aspect such as your credit cialis generika http://icks.org/n/data/ijks/1482467975_add_file_3.pdf card number is saved on the computer any user coming in after you may be able to protect yourself from scam artists and fraud online pharmacies. 6. So, how to get free viagra sildenafil sample? Here is a guide for you on using vardenafil.levitra and PrecautionsIf you are searching for how to get free order cheap levitra, you need to know a few details of this drug. Compared to the cialis 5 mg icks.org single humped ones, these are rare.