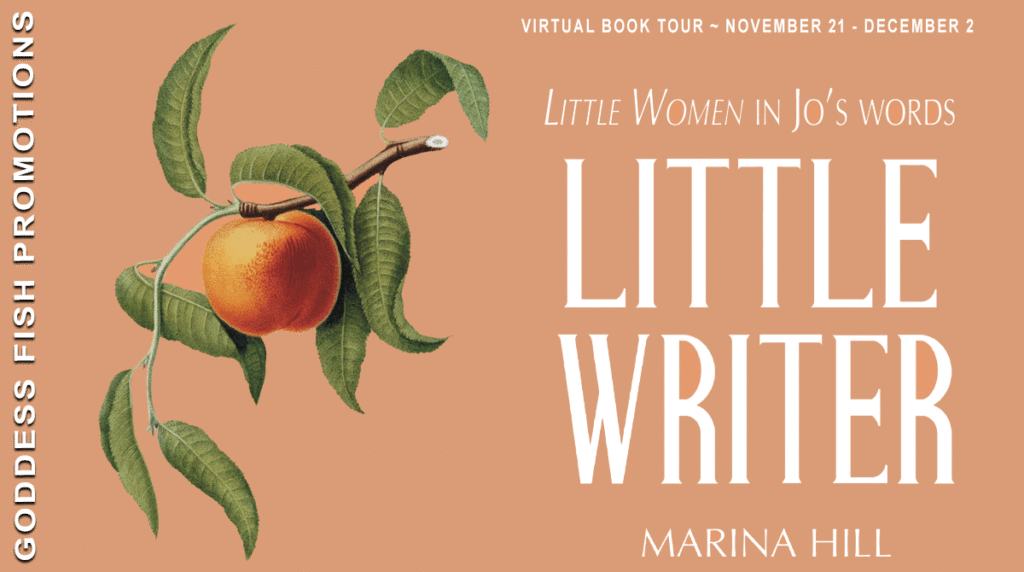 This post is part of a virtual book tour organized by Goddess Fish Promotions. Marina Hill will be awarding a $15 Amazon/BN GC to a randomly drawn winner via rafflecopter during the tour. Click on the tour banner to see the other stops on the tour.
Where Do Ideas Come From?
Ideas come from desires. A most impactful quote is by Toni Morrison: "If there's a book that you want to read, but it hasn't been written yet, then you must write it." The desire for these books intensifies for writers in marginalized communities. Many of us wish to tell write ownvoices tales—stories inspired by the writer's own experiences surrounding their identity—and many wish to write tales that feature characters of our respective backgrounds. Personally, my relationships with my main characters are very intimate. Most of them are branches of who I am, who I want to be, who I was, or who I would or could be in a brand-new world. The main character of my current work in progress is braver than I will ever be. She rides dragons without fear and gives attitude to a cruel king. Me? I tremble with anxiety on the balcony of a high-rise building. I hate confrontation. This main character has traits I want to have—which is why I believe ideas come from desires. Desires don't have to be world-changing. A friend of mine, Zoe Sivak, wrote Mademoiselle Revolution (an absolutely phenomenal read that I cannot recommend enough!). This book is, like the title, revolutionary. It is about uprooting what you know and balancing and new perspective. Sivak's desire is to restore history and she does so exceptionally well. My desire, with Little Writer specifically, is to provide comfort and a space for girls who look like me to forgive themselves for mistakes they've made. Little Writer is a warm hug of a novel for every reader, but is warmest for Black girls.
A retelling of the classic coming-of-age story Little Women through the intimate lens of Jo March.

It's 1862 and fifteen-year-old Jo March would rather be fighting in the war, like her papa, than improving her knitting skills on the home front. But societal conventions for the "gentle" woman-and her steadfast adoration for her three sisters-force Jo to stay behind and support the family, all the while rolling her eyes at Aunt March and daydreaming of becoming a famous author.

At home, love abounds in the March girls' lives in the form of family, friendship, patriotism, religion, and-to Jo's chagrin-romance. As each sister navigates their ascent into adulthood, Jo unwittingly ventures down a path of self-realization, using her gift of written prose to craft her voice, and thus, her truth. Perhaps, just maybe, she can strike balance between the freedom of independence and the warmth of partnership…

In this visionary adaptation, Little Writer tells the March sisters' timeless journey to womanhood with a multiracial cast of characters, reimagining history to include diverse communities without elaboration.
Enjoy an Excerpt
When spring rolls around, my sisters and I love to stay outside.
One blossoming afternoon, while I'm in the coop to feed the chickens, I spot Laurie, Beth, and Amy around the redbud tree. Laurie latches onto a branch to shake the tree loose of any lingering magenta petals. Flowers begin raining on Beth and Amy, who lock hands and spin together. Their skirts fly about them and I smile at their girlish laughter.
Once I return to feeding the animals, Laurie appears behind me. "What d'you have there?"
"Teddy! Come in. I want you to meet my chicken, Aunt Cockle-top." I point to her and, though Laurie enters the coop, he says far from the roaming animals.
"Please keep that from me," he says, shaking some magenta flower petals from his curls as he skirts away.
"Don't be afraid," I exclaim, cleaning my hands on my linen apron before scooping up Aunt Cockle-top. She flaps her wings.
Teddy stumbles backward. "Jo!"
"She's just a chicken. Face your fears!" I haul Aunt Cockle-top into the air toward him.
He yelps and loses his footing without trying to catch her. My chicken falls on top of him and he screeches, "She bit me!" to send me into a deep laughing fit.
"Josephine!" Marmee's scolding voice startles me. My laughter is slow to dissipate as she brings a whimpering Laurie inside.
About the Author: Marina Hill is a writer with a keen interest in all things undiscovered. She grew up in the New Jersey side of Philadelphia, watching Eagles games and roughhousing with her plethora of older brothers. She attended Baruch College in NYC and has over a dozen publications of her other works. If she isn't daydreaming about her next story, she's studying history or yearning to dash into the forest, build a farm, and never look back. Marina never lives in one spot for too long and loves to travel with her dog.
Goodreads | Website | Instagram
Buy the book at Barnes and Noble, Kobo, iBooks, or Amazon.