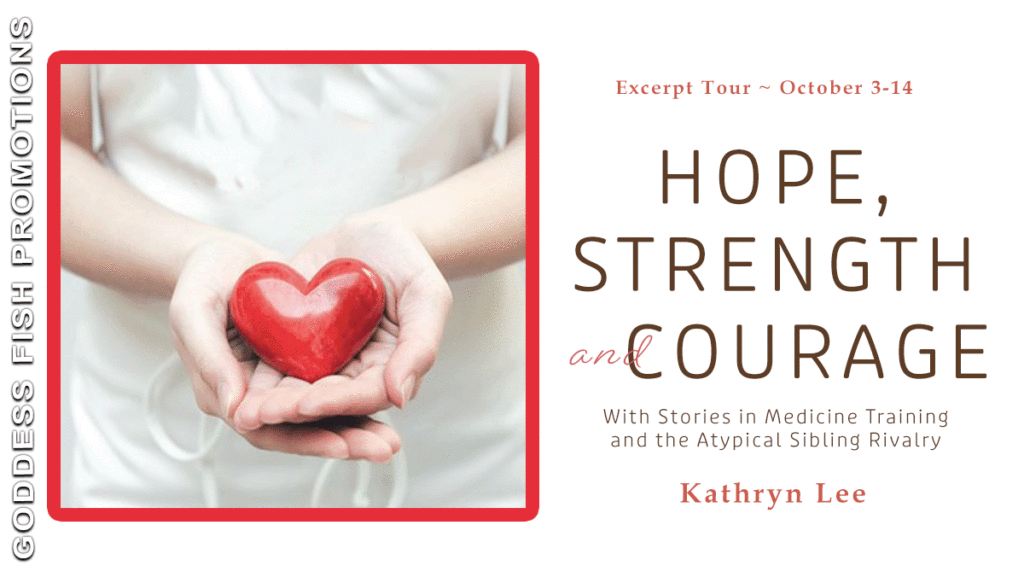 This post is part of a virtual book tour organized by Goddess Fish Promotions. Kathryn Lee will be awarding a $15 Amazon or B/N GC to a randomly drawn winner via rafflecopter during the tour. Click on the tour banner to see the other stops on the tour.
This book has been a self-reflective journey of a medical doctor as an ordinary person going through ordinary life's ups and downs. In epistolary form, its articles were written during the special time of her first year of training to become a general practitioner/family physician, including making the tough decision to give up hospital specialist training, "withdrawing" from fast-paced hospital work, transitioning to working from a metropolitan hospital to a rural community clinic, witnessing and getting used to a younger sibling's growing up, and being independent from a close and loving family. Some also feature a promotion of the author's new academic career at the start of the COVID 19 pandemic and how it was perceived. The book shows a journey of love, strength, perseverance, purpose and encouragement. Lots of anecdotes, lots of stories, lots of quotes. With love and respect.
Enjoy an Exclusive Excerpt
In this car crash, I certainly suffered physically and a little bit emotionally, but spiritually and by the grace of God, I gained so much. I see things differently now, and I understand not to take anything for granted, especially the people around me and the relationships I build and can use to honour God and bring peace, love, and joy to others. I know God loves me, and He protected me during this incident so I can bring testimony and continue making a positive impact in this world, and in this short life we all live. God is the provider of hope, strength, and courage. He is also the provider of true peace. His words carry transformational power and bring dramatic life changes and breakthroughs. Dude, it is with love and gratitude that I shared with you what the past two weeks have been like for me. You were right. I should not be here on this Earth after that accident, and if not for the grace of God, you might be mourning the loss of your sister and preparing for my funeral instead of enjoying conversations with me. Think of the stress! You would have to deal with my rental place in Meadows Field, my mortgage in Riverdale and the care of Mum and Dad, in addition to what you already stress over in your own work. But God is good, and He is faithful, and He did not leave you in that situation. Recount your blessings, and immerse yourself in the love of God through His words, grace, and peace. Like a song I sang at Church today, "I am still in His hands"; yes, Dude, you and I are still in His hands. We are all in His hands, so our lives can be abundant, fulfilled and with purpose. As in Romans 8:37, "In all these things, we are more than conquerors through Him who loves us."
About the Author: Kay Li is a medical doctor. A Christian. A daughter. A sister. A student in life university. An ordinary person in an extraordinary world.
Website | Goodreads
Buy the book at Amazon AU, Amazon, Barnes and Noble, Book Depository, Chapters Indigo, Kobo, Smashwords, or iBooks.