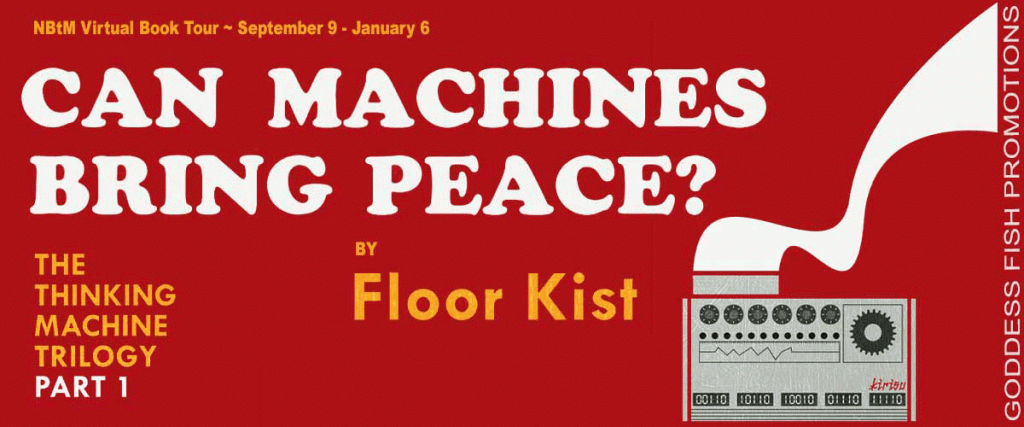 This post is part of a virtual book tour organized by Goddess Fish Promotion. Floor Kist will be awarding a $30 Amazon/BN GC to a randomly drawn winner via rafflecopter during the tour. Click on the tour banner to see the other stops on the tour.
*****
Hello reviewers at Long and Short Reviews, thank you for hosting my post on your site. You must really love books if you've been reviewing them for the past 14 years!
Hello everyone, thank you for joining me here. Long and Short Reviews asked me about writing a trilogy or a series.
Readers seem to like series a lot. They grow to like your characters, and they appreciate the world setting you created. This isn't only true for television, but also for novels. In the science fiction genre, I prefer, I like the Vorkosigan saga by Lois McMaster Bujold, the Alex Benedict Novels and Priscilla Hutchins novels by Jack McDevitt and the Foundation novels by Isaac Asimov.
McDevitt and McMaster Bujold write their books as stand-alone novels with some of the same characters, but with the same protagonists. Asimov's Foundation novels started out as a trilogy and are more sequential. McMaster Bujold also wrote two novels that happen in the Vorkosigan world, but without her main character.
The Thinking Machine Trilogy, I'm working on, is also a sequential series. It starts in part one and goes on until the end of part two. I would suggest that writing stand-alone books gives the author more room for a new story than having to write the next step in a longer story.
On television, some series manage to combine single episodes that also include longer storylines dealing with individual characters of use an overall story arch that pops up throughout each episode. I'm told that the television series Babylon 5 started this way of working. And especially in a world of streaming TV this seems a proven concept.
I didn't explicitly choose to write three sequential novels. I just figured that science fiction has a history of trilogies. So, when you write sci-fi, you write a trilogy. I'm not sorry I did, but I did take the time to think on part two. Here's why.
It's not unusual to see sequels that don't do what they should. And I've wondered about that. How come, if you like the characters, a story about those characters doesn't captivate you like the first time? And I believe it has to do with the 'freshness' of the characters. In the first book, each character is introduced. It's their new interaction that makes the story sparkle and move ahead the way it does. That freshness disappears in the next book. And it needs to be replaced with something else.
In "Can Machines Bring Peace?" protagonists Kazimir and Mizuki fall in love. This is something that wasn't in my outline. And it really surprised me that they did. It surprised them too by the way! But how their relationship starts and grows should be new and fresh. And is it possible to keep this going in part two?
Would they get married and have kids? No, the premise of part one would never allow that. Would they break-up? Given the situation in part one, this would be a serious possibility. But that felt gimmicky to me. And I don't think my readers would like that. Is there a way to make their relationship grow in an interesting but different way than in part one? In the outline I have ready for part two, I think I've found a way, but I'll be sure when I've done the writing.
The same goes for Kazimir's sister Kira. In part one, she's been hiding in her room for six months because something bad happened to her. And we see her grow confident enough to leave her room. What happens to her in part two? Does something bad happen to her that makes her go back to her room? Naaah. Too gimmicky. There is a reasons Kira left her room, and her character developed into someone who wouldn't go back. So, how does she grow?
I would say that writing part two of a trilogy is the hardest one to write. There is a lot that can go wrong. And I hope I got it right.
Can a machine bring peace? Or are humans built for war?

450 years after Earth was bombed back to the Stone Age, a young diplomat searches for lost human settlements. Kazimir Sakhalinsk narrowly escapes an exploration mission gone wrong and searches for ways to make future missions safer for his people. A festival introduces him to the Marvelous Thinking Machine.

A machine Kazimir believes can change everything

For his admiral it's nothing more than a silly fairground gimmick. But Kazimir is convinced. Convinced enough to go against orders and build one of his own. Convinced enough to think he can bring peace. Convinced enough to think humanity is worth saving. What if he's wrong?

He asks his hikikomori sister, a retired professor filling her empty days, the owner of the festival machine and the admiral's daughter for help. Will that be enough?
Enjoy an Excerpt
Kazimir hears the beep-beep response to his beacon. The plane is overhead! His breath shortens as he peers through the night. Standard protocol states the plane will land at a safe landing zone within a kilometer radius of ground zero. If Kazimir can find the right direction, he may actually have a chance. There! The shape of the plane against a clouded moon is a beautiful sight. He is afraid to smile, but can't help himself.
He follows it, stumbling over the thick roots of the trees. Quickly, he looks up.
There she is again. No. 'That's… that's… black flag.' That means the others are dead.
Standing against the tree, he retches. Cold sweat forms on his forehead and his back. He shouldn't have left the settlement. He could have saved them. No. He would be dead too. Kazimir gags and coughs. He spits out the sour taste, and wipes his chin. 'Yuck.'
He looks up, trying to control his breath. The twin rudders and the nose turret machine gun nozzle give the Ki-2 light bomber away. Kazimir has only seen it in the hangar of the Ryūjō. He remembers the pilot telling him about the 500-kilogram maximum bomb load. All headed towards the settlement.
The ground trembles with the explosion. Kazimir sees the red and yellow clouds grow against the dark sky. Seconds later, he hears the wheezing sound of the dropping bombs, followed by the roar of a thousand dragons. Sound travels at three hundred meters per second, so he must be about 300 meters away.
The hot blast wave that follows knocks him down. He hits his head on the root of the tree. 'Stupid tree.' He feels a sharp pain. Warm blood dribbles into his hair. Its metallic scent reaches his nose.
Sounds of the explosion die down.
About the Author: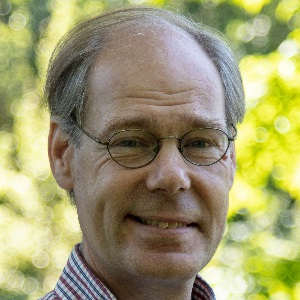 Floor Kist lives in a Dutch town called Voorburg with his wife, two sons, two cats and their dog Monty. He is currently deputy-mayor for the Green Party and an AI researcher. He's concerned about current divisive public and political debates. But he's also interested in how AI can be used to resolve society's big issues.
This is his first novel. He's been carrying the idea about a story about AI bringing peace for a long time. The Covid-19 lockdown in the Netherlands suddenly gave him time to actually write it.
Website | Blog
Buy the book at Amazon.