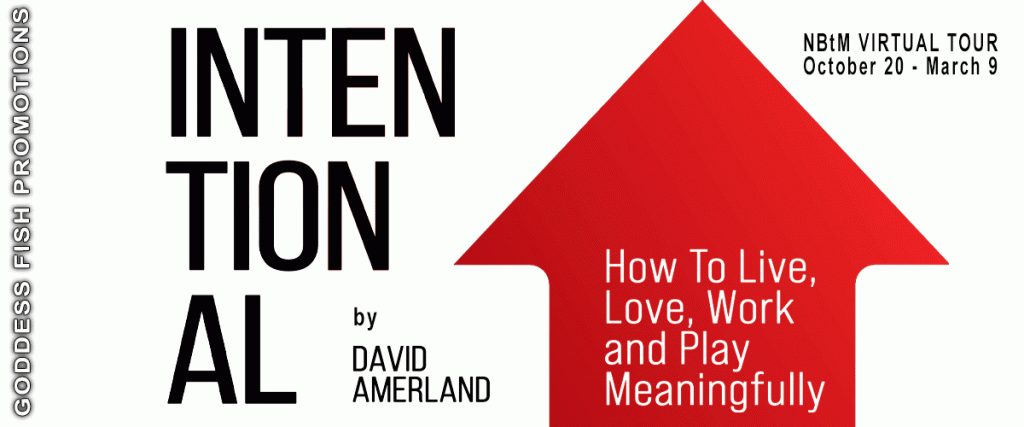 This post is part of a virtual book tour organized by Goddess Fish Promotions. David Amerland will be awarding a $25 Amazon/BN GC to a randomly drawn winner via rafflecopter during the tour. Click on the tour banner to see the other stops on the tour.
How Reading a Book Rewires Our Brain
The first recorded incident of organized book burning took place in the Roman Empire in the year 212 BC. The intent to destroy books as a means of preventing the spread of ideas deemed 'dangerous' and controlling the narrative of the past has been with us for, apparently, as long as there have been books which suggests that the organized opposition to a book that such as act represents, has little to do with its format and even maybe its contents and a heck of a lot with what it actually does to us, as people. Or rather what it does to our brain.
Consider, for a brief moment, the preposterous idea that a book's content can change the way someone thinks. I call it preposterous because, until very recently, we had to assume that what made all the difference were the book's content and given how after reading a book, especially a non-fiction one, we recall barely 10% of it considering a book a threat, logically speaking, must have been little more than a case of misplaced priorities. Picking easy targets, perhaps?
We now know that books work as more than just a means to passively transmit information to us. In order for the brain to access the information contained in a book it needs to first model the world of possibilities the book presents. In the case of a work of fiction, for instance, we model worlds where the choices of characters lead to affairs, romances, murders, wars, revolutions, empire building and coming-of-age situations. All of which we then use in a "what-if?" scenario in our own head to play out alternate options of reality that are not readily available or possible, even, to our experience of daily life.
Is the Dark Knight a vigilante operating outside the law, driven by his own personal childhood trauma or is he a selfless individual sacrificing his own peace of mind to protect those who are helpless and cannot protect themselves? How do we know the difference? Is there one between these two scenarios and what does this say about our sense of right and wrong and the moral code we live by?
It is in answering such questions that the brain proves its true power. Works of non-fiction arguably have an easier in as by default they model the real world and so present easier cases for our brains to model and experience internally. But that makes them also that much harder to dismiss. Non-fiction books contain ideas that subtly transform what we see when we look up from their pages.
Neuroscience tells us that the internal mental modelling that the brain carries out complex modelling processes that evolve the entire brain: emotions, dreams, values, fears, uncertainties as well as the factual aspects of the writing, all come together at once to create a seemingly seamless whole that readers can respond to.
The effects of all this processing are felt at a neural substrate level. As you're reading these words, for instance, part of your brain is drawing on memories and experiences, you're quietly seeking to remember instances where what you read changed what you do and you are then projecting some of your new understanding onto intended future plans, where you hope your newly acquired understanding and knowledge will improve your chances of success. What is happening is that you are now rewiring your brain to perform differently.
A rewired brain is a brain that's changed, even if it cannot accurately recall the contents of the book that changed it. The ability of a book to shift perspective, affect values, change priorities and release insights is what those who want us to remain locked inside a fixed, controlled narrative fear the most. Shifting perspectives and changing values indicate the ability to think for ourselves and reassess what we see, hear and think. No autocratic or despotic regime has ever been comfortable with that nor, would they ever be.
The power and legitimacy of all such regimes, throughout history, has lain in their ability to control and then fix the narrative, creating fear to manage everyone's emotions. Reality is never fixed. The emotions we feel are always nuanced. Thinking for our self is an intentional, goal-oriented task that says: "I can think. I am free."
The process starts with a book you read.
Live your life the way you want to. Manage stress better. Be more resilient and enjoy meaningful relationships and better health. We all want that. Such life leads to better choices, better jobs, loving romantic partners, more rewarding careers and decisions that are fully aligned with our aims.

What stops us from getting all that is the complexity of our brain and the complicated way in which the external world comes together. The misalignment between the internal states we experience and the external circumstances we encounter often leads to confusion, a lack of clarity in our thinking and actions that are not consistent with our professed values.

Intentional is a gameplan. It helps us connect the pieces of our mind to the pieces of our life. It shows us how to map what we feel to what has caused those feelings, understand what affects us and what effects it has on us and determine what we want, why we want it and what we need to do to get it.

When we know what to do, we know how to behave. When we know how to behave we know how to act. When we know how to act, we know how to live. Our actions, each day, become our lives. Drawn from the latest research from the fields of neuroscience, behavioral and social psychology and evolutionary anthropology, Intentional shows you how to add meaning to your actions and lead a meaningful, happier, more fulfilling life on your terms.
Enjoy an Excerpt
Whether we realize it or not, we all feel the need for this kind of guidance that gives us a deep sense of purpose. Because we are born physically helpless we have evolved to latch onto and work hard to understand our immediate environment and the people around us. This makes us, as we grow older, intensely pro-social. At the same time it provides us with a ready-made set of expectations, rules and guidelines to guide our behavior that arise from the collective behavior of those around us.
That behavior is the culture we experience and the traditions we abide by. The problem with this is that rather than defining for ourselves what is important to us we accept that which is given to us. That which is given to us is rarely what we want, but it can very easily become what we settle for.
Settling is an evolutionary-programmed trait. Let me explain: Life is hard. It really is. Even if we happen to have the extraordinary luck to be born into a very rich family whose legacy gives us everything we need to live comfortably for the rest of our life, maintaining that fortune and navigating through life is going to be fraught with risks, traps and constant upheavals.
We need other people. Other people need us. That is a truth. But the reasons for this mutual need are usually contradictory or, at the very least, sufficiently at odds with each other to make trust an issue and turn cooperation into a risk-assessment exercise.
About the Author:
David Amerland is a Chemical Engineer with an MSc. in quantum dynamics in laminar flow processes. He converted his knowledge of science and understanding of mathematics into a business writing career that's helped him demystify, for his readers, the complexity of subjects such as search engine optimization (SEO), search marketing, social media, decision-making, communication and personal development. The diversity of the subjects is held together by the underlying fundamental of human behavior and the way this is expressed online and offline. Intentional: How to Live, Love, Work and Play Meaningfully is the latest addition to a thread that explores what to do in order to thrive. A lifelong martial arts practitioner, David Amerland is found punching and kicking sparring dummies and punch bags when he's not behind his keyboard.
Twitter | Medium | LinkedIn | YouTube | Instagram
Find out where to buy the book at the author's website.