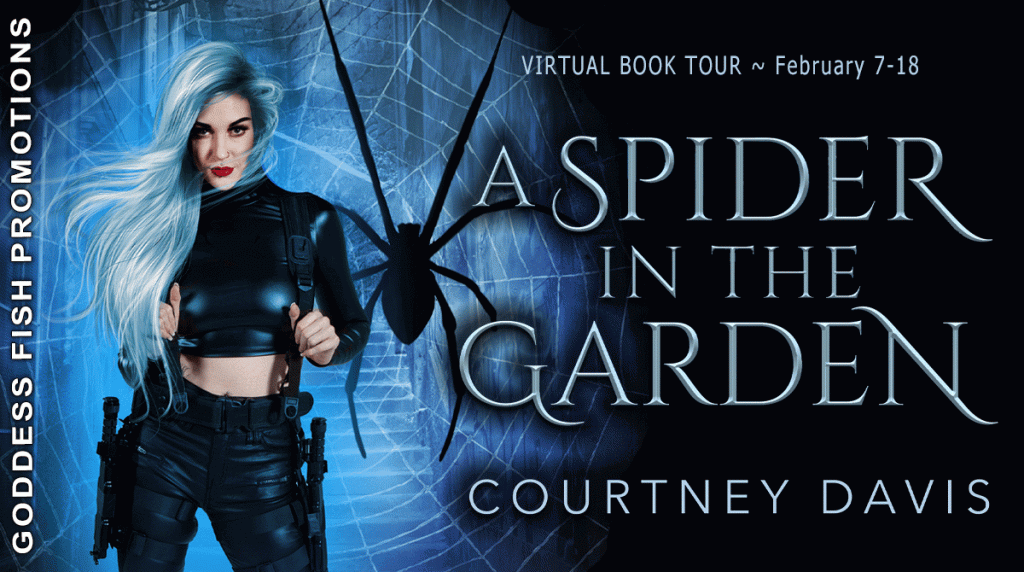 This post is part of a virtual book tour organized by Goddess Fish Promotions. Courtney Davis will be awarding a $25 Amazon or Barnes and Noble GC to a randomly drawn winner via rafflecopter during the tour. Click on the tour banner to see the other stops on the tour.
Balancing life and writing
Something I had to learn early on was balance, well, something I am currently learning is balance! I tend to get hyper focused and I don't have hobbies and I don't have other creative outlets to detract from my desire to pursue writing. I read and I write, that's what I do with what free time I have!
My life is busy, no surprise there. I am married, I have 4 kids and I work as a kindergarten teacher full time. So when do I find time to do the things I want to do like read and write? Well before I delved back into writing last year after a nine year break, I made sure that my husband was behind me on it. Our kids were old enough that they didn't need constant attention, though my youngest is only now 5 so they are far from out of the house. I had been saying for years that I was going to get back to writing someday, so he had fair warning! I was sure to be clear with him that I would love to write but knew I needed to find a balance with it and I didn't want it to become something that anyone felt like was taking me away from them. I wanted it to enhance our lives, make me happier, maybe a little money, and give me a feeling of accomplishment in a creative manner. I definitely found all that! The balance comes and goes though to be honest. I try to write at night and on the weekends while the family swirls around me. I put it away for cuddles with the kids and I read before bed each night. It's a comfortable routine I've fallen into and a very productive one, I managed to write seven books in a year! Not all great, not all going to be seen by the world necessarily, but still, seven!
As long as I keep in mind that my kids won't always be here needing me, but my writing will, and nothing can replace a good relationship with my husband, I find that enough of a balance has found us. My house is usually a mess, but we are well fed and the laundry is done (just maybe not folded or put away.) There have to be some sacrifices to the writing Gods I suppose! Better those things than relationships and family.
I can't imagine a life without writing and I can't imagine a life without my family so balance just has to work, there is no other option!
Aranha is the last of her kind, a spider shifter who preys upon the dregs of society in an attempt to validate her existence and feed her hunger. She's lived alone for two hundred years, no family and no friends; always watchful for those who would kill her.

Dag is one of a dying species, vampires who can walk in the day. They have lost their companions and live in dread of the day that they too will become extinct; leaving the earth to the vile creatures who prey upon humans without mercy.

Aranha sees danger in Dag's face, Dag sees the future in hers. Neither can believe the other exists and their lives are about to get very complicated. Together they embark on a mission to save a young human from the vampires and learn the reality of what their two species were doing in The Garden of Eden.
Enjoy an Excerpt
Aranha hurried through the streets, passing people who hardly registered her existence. Thoughts flowed through her web and she looked for the pattern she'd felt from the monster she was chasing. As always, she was also watching for scent or thought from any other night creatures. She could never let her guard down, couldn't risk a run in with one of them. A shudder ran through her at the thought of what would happen if she did. She ignored the part of her that wished for it, the release from this loneliness and pain. Death. The end to all of the darkness and filth, the horror that was this place. It could stop… she could stop…
She shook the dark thoughts away and hurried on, more determined than before. A purpose was driving her. As long as she continued to attend to that purpose, she could keep the suicidal thoughts away. Someday she wouldn't be able to stop it, she knew she would present herself to the beasts that could take her down and she would welcome the release. Not today, not as long as there was a helpless soul cowering in chains that she could help.
"Shit," she grumbled as she caught the familiar scent of vampire nearby. She rushed into an alley and shifted, scrambling out of her pile of clothes and up the side of the brick, backing herself into a tiny hole.
About the Author:
Courtney Davis is an author of urban fantasy, paranormal, supernatural fiction with a little romance and humor thrown in. She loves creating worlds and exploring human, and inhuman, interaction. She lives in North Idaho with her husband and children where she teaches and enjoys time spent relaxing in the summer sun and winters by the fire. She has always had an affinity for reading and writing and a goal to make a career of it. There is no greater joy than to know her words took a reader out of reality for a time and into another world.
Website | 5 Prince Books Author Page | 5 Prince Books Book Page | Facebook | Instagram | Twitter | TikTok | BookBub
Buy the book at Amazon, iBooks, Barnes and Noble, Kobo, or Smashwords.