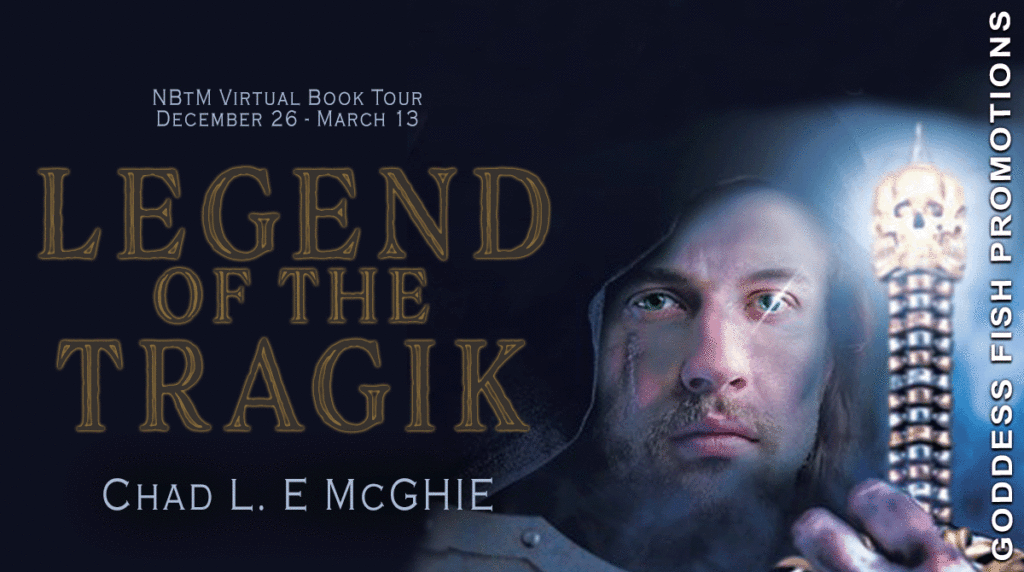 This post is part of a virtual book tour organized by Goddess Fish Promotions. Chad L.E McGhie will be awarding a $15 Amazon/BN GC to a randomly drawn winner via rafflecopter during the tour. Click on the tour banner to see the other stops on the tour.
The Best Vacation I Ever Had
As kids, my brother and I were fortunate to go on many trips, and not always with our parents. The best vacation I ever had was whenever my grandparents drove my brother and I down to Disneyland. We left from Drayton Valley, Alberta, the small town that we grew up in, and I got to sit in the front seat for most of the trip down the midwestern United States. While a lot of it was fleeting, the lights and deserts of Las Vegas remain ingrained in my mind, with the tall buildings of Salt Lake City around them. And then, the images of California are fond memories, and I realize now how blessed and lucky I was to have gotten to go. Disneyland did not disappoint: from the moment we arrived, I became lost in the lights, splendor, and delight that surrounded us at every corner. Shops full of candy and merchandise, our favorite characters greeted us, and we even got to see the parade down mainstreet. Rides and music were everywhere, seemingly arrayed in an endless tapestry of entertainment: the Disneyland Hotel was just as magical, with Goofy's Kitchen providing laughs and joy in abundance – even if the food was not as inspiring. Splash Mountain was my favorite ride, and I had to chuckle to myself whenever Dwayne 'The Rock' Johnson posted a picture of him on it recently to his Instagram. It made me recall the vacation we took again, and how long ago that magical journey was, and just what kind of energy that we were immersed in. Life is a funny ride, and it was a good reminder to make sure to set time aside to enjoy my own family more. There were many great vacations, but the trip to Disneyland was something that is rare and difficult to mimic without the proper resources. We even got to Universal Studios, which was a huge treat, despite the rain that was pounding California that day. If I could go and relive it again, I would in a heartbeat. Writing about my favorite vacation again now, even, seems like a dream, as if it were a lost memory that hardly seems real.
Not all fires are welcoming.

After decades of war, this had never been more true for the neighboring kingdoms of Tristren and Zemotze. Locked in a tense armistice, there was a promise of a treaty in the air. However, as the Blademage Volgare flees from his enemies, he can see through the wall of deception that clouds the land.

Meanwhile, in the bustling city of Brigandee, the shadow of the weapon known as the Tragik has crept in closer than comfortable. The young man named Hinro Gaskette lives a simple life, expecting little other than to be a soldier like his father before him.

Those expectations are shattered, however, when tragedy awakens a nightmarish power from within . . .
Enjoy an Excerpt
"You humans come with all sorts of trickery. Elves are no different – I am a lover of riches, but an even larger admirer of strength. To you, it seems that the Zemotze are merely power hungry. But, their mission is to establish dominance in the world that is supposed to be in place…it seems necessary, no? The world is weak, Volgare, and the Zemotze only seek to make it stronger. The time of Tristren is over. Your armies, your monarchy…and even your weapons have fallen to them."
Volgare tried to pull himself free, but was surprised to have a shock of lightning run through him as he did. The sting lasted for merely a second, but it was strong. He breathed slowly to relieve the pain.
A laugh came now from the cold voice. He knelt down beside Volgare, his breath becoming profound to the ear. "You tell me where the rest of your bloodline lives, and you may just be fortunate enough to leave this barn once again."
"I am the last," Volgare replied, voice raspy now. A foot met his stomach, and the earth met his face once again. "Deceit will only bring death – not like that is avoidable in the broad picture. Even now, my master's army marches south through your lands. It is already over, Volgare."
Swallowing, Volgare only breathed heavily, praying that the assassin's words were false.
Leaning so close Volgare could smell his breath, the elf whispered. "We can end this peacefully…you could put your bloodline to a well placed, and even applauded…use."
About the Author: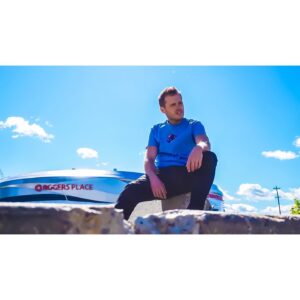 Chad L.E McGhie, also known as Chad W. McGhie, is a diverse and exciting entertainer from Alberta, Canada. A father of five, author, and hip-hop musican, his life is full of adventure and excitement that he only hopes translates into his creative works. Whether you are enjoying his music, attending a performance, or now reading his novels, Chad L.E McGhie aims to please his audiences wherever they may be.
You can find Chad L.E McGhie on YouTube, streaming platforms, most social media websites, as well as his website.
Chad sincerely hopes you enjoy the journey that is Legend of the Tragik, and thanks you for coming along.
website | Facebook | Instagram
Buy the book at Amazon, Amazon CA, Chapters Indigo, Barnes and Noble, or Book Depository.