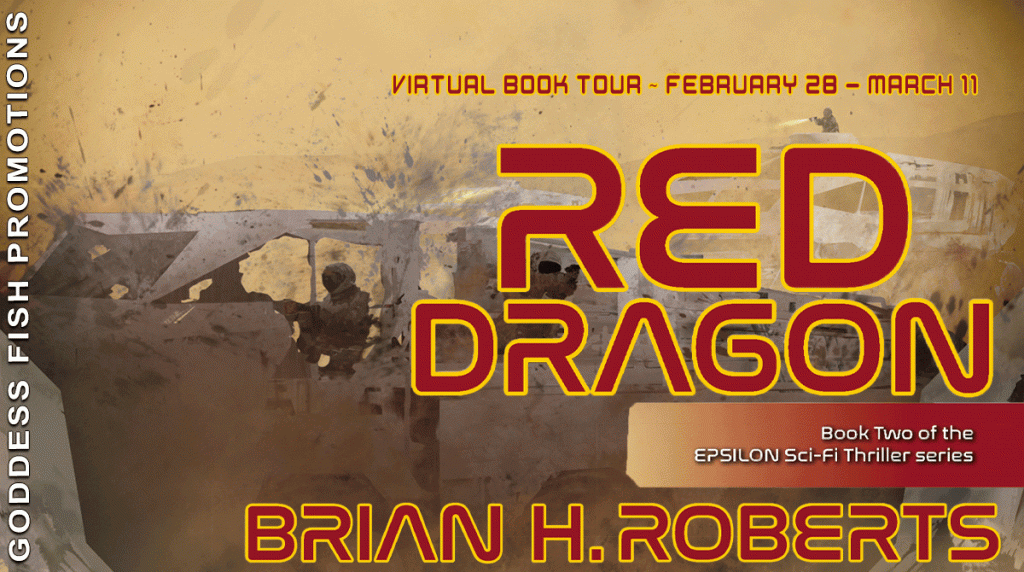 This post is part of a virtual book tour organized by Goddess Fish Promotions. Brian H. Roberts will be awarding a $75 Amazon GC to a randomly drawn winner via rafflecopter during the tour. Click on the tour banner to see the other stops on the tour.
Why Do I Write?
I first realized I had a knack for writing in my junior high creative writing class. My teacher, Joel Berman, encouraged me to focus on descriptive writing – painting a picture with words. He taught me to observe a scene with my mind's eye and describe what I see. It's a skill the most successful writers have all mastered.
I love thrillers. Dean Koonz, Dan Brown, Clive Cussler, Michael Crichton, Lee Child, Lisa Jackson – I can't read enough of them. At the same time, I love hard Sci-Fi. Arthur C. Clarke, Ray Bradbury, Frank Herbert, Kim Stanley Robinson, Andy Weir. My work is a combination of the two genres – thrillers set in the near-future. I incorporate the action, suspense and surprises of the thriller genre, as I hew closely to real-world science and physics and where it will take us in the next fifteen years or so.
So how does a love for reading translate into a love of writing? All those bad guys I concoct are really just there to provide adversity for my protagonists to overcome. At my core I'm an optimist. I believe that good will always triumph – maybe not today, but it will always triumph in the end. So, I love to tell the story of the struggle of good over evil, charity over malice, concern for one's fellow man (or woman) over selfishness, love over hate. In many ways its personally cathartic to write. And I hope, entertaining for those who read what I write. So buckle up and come along for the ride!
How do you fight a hidden adversary on Mars?

Dallas Gordon's miners keep disappearing. Back on Earth, general Zhang Aiguo has seized control of the Chinese military and declared himself emperor. His forces have secretly dispatched to the Red Planet to plunder EPSILON's hard-won treasure.

Time is running out. Can Dallas Gordon and the Prospector team find Zhang's hidden bases before they are all killed?
Enjoy an Excerpt
"I've lost contact with Dave!"
Allie stood in the shop doorway, her eyes wide as saucers.
Dallas looked up from the shop bench, saw the panic in her eyes, and started toward the door. He briskly accompanied her to the common room.
"Tell me everything you know."
Allie spoke in a torrent, "I compiled the latest welfare check just five minutes ago. The drill rig was still parked at Site 7. Dave and Number Two were positioned a hundred yards to the northwest of the drill rig. Dave's heart rate, respiration and core temp were all nominal. Radio check was normal, using MGPS comm band."
Allie sat down hard at the communication console.
"I no sooner sent the report to you and Doc when I looked up at the MGPS locator map and saw this!"
She stabbed an index finger at the display. Dallas followed her extended finger to the screen. A solid X labeled "Drill Rig" occupied the center of the screen. Three inches higher and to the left, another X was labelled "Site 7." Other than topographic contour lines, the screen was blank.
Dallas ordered, "Show me where Dave and Number Two were located when you compiled the welfare report."
Allie's finger slid a few inches higher and to the left, then hovered over the X at Site 7.
About the Author: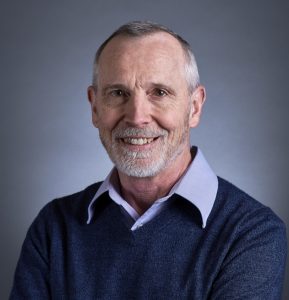 In his first life, Brian worked as a contractor and civil engineer in bustling Seattle. Desiring a change, he and his wife traded big city life for the outdoor adventures of Central Oregon. His writing draws deeply on his lifelong loves of science/technology and adventure sports. His EPSILON Sci-Fi Thriller series now boasts two novels: Red Dragon and Crimson Lucre.
Website | Facebook | LinkedIn
Buy the book at Amazon.