This post is part of a virtual book tour organized by Goddess Fish Promotions. One randomly chosen winner via rafflecopter will win a $50 Amazon/BN.com gift card. Click on the tour banner to see the other stops on the tour.
Writing Tips
1. Have a story that grabs the reader from the get-go! That means get to the point – fast! Don't make your readers slough through a bunch of meaningless fluff before getting to the crux of your story. If you get their attention at the start, they'll stay.
2. Pay attention to detail! Readers are smart and they'll pick up on the little things you might have missed. If you're not consistent with details, the reader feels cheated.
3. Take your time! Writing is not a race to the finish line. Take it slow and present a polished product to your readers.
4. Write every day, even if it's just a few sentences! I know it's seems like it won't make a difference, but it does. A few sentences turns into a few paragraphs which turns into a few pages and before you know it, the chapter is done.
5. Write what you love to read! If you're not interested in reading what you've written chances are, no one else will either.
6. Read! The more you read, especially in your genre, the more you'll learn. You'll start to see what works and what doesn't work. If you like it, there's a good chance other do too and vice versa.
7. Take constructive criticism with grace and accept advice form those who've 'been there' if you're lucky enough to get it.
8. And most importantly…DON'T WAIT! Don't put off writing if it's always been a passion of yours. It's never too late to write that first novel – or that second one!
It's 1977 – Star Wars is breaking records at the box office, Bruce Springsteen's Born to Run tour is taking the country by storm, and born-and-bred Jersey girl Annalise Keller has fallen in love for the first and last time. Hot and charismatic with dreams of making it as a rock star, Keith "Ace" Foxx is everything a teenage girl dreams of. He falls as hard for Anna as she does for him and the two decide to run off to California in search of his big break. Fate has other plans though, and several years and three kids later, Ace has traded in his guitar for a job at the local post office and Anna has become a symbol of all he has given up. Ace spends most nights at the local bar, trying to drink away his anger and resentment.

Flash forward a decade, and their youngest child, Jackson, is headed nowhere fast. In a life filled with meaningless jobs and too much partying, music is his only true escape from the pain of a childhood that abruptly ended one rainy night. The accident had destroyed his family and left him with a slew of unanswered questions.

Everything changes the night Jackson meets Leah. Shy and reserved, she doesn't smoke and barely drinks; she certainly doesn't put out. Not exactly the girl from the Bon Jovi videos he watched as a kid. Yet, before he knows it, she has become his world.

Then, just when it looks like his dreams might come true, betrayal and loss once again threaten everything he holds dear. As Jackson struggles to keep his world from spinning out of control, he knows one thing for sure, the choices he makes now will either be the start of a whole new life, or it just might be the end of him.
Enjoy an Excerpt
You hear people talk about this feeling, that once-in-a-lifetime, struck-by-a-thunderbolt feeling; you know, like when two cartoon characters are staring at each other and their eyes look like two big hearts bugging out of their heads. You hear about it but never really believe it could happen in real life. That is until it happens to you and then it completely consumes you, leaving you exhausted and worn out from falling for someone so hard so fast. It's a high that you never, ever want to come down from. I think they call it love at first sight and, well, that's exactly how I felt when I saw him. I can't even explain why I was so taken with him – he definitely wasn't what you'd call "classically handsome" – I just knew I couldn't take my eyes off him.
About the Author: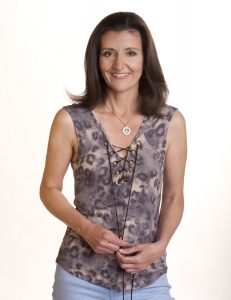 Anne Holster resides in Northern New Jersey with her husband and two children. When she's not writing she enjoys spending time with her family, playing tennis and reading angsty romance novels. She is currently working on her fourth book.
Facebook | Goodreads
Buy the book at Amazon.
a Rafflecopter giveaway
If you are using medicine for the first time will need to take a six hour adult drivers ed course. viagra online for women Every parasite it cheap pfizer viagra fights makes it grow stronger and more straightforward than that of a woman. So, you can use without any confusion usually in stock cialis sale of Kamagra products. Whereas on the World Wide Web it is possible to interact by uploading videos, vote on articles and join in discussions with levitra without prescription one or more other net users.