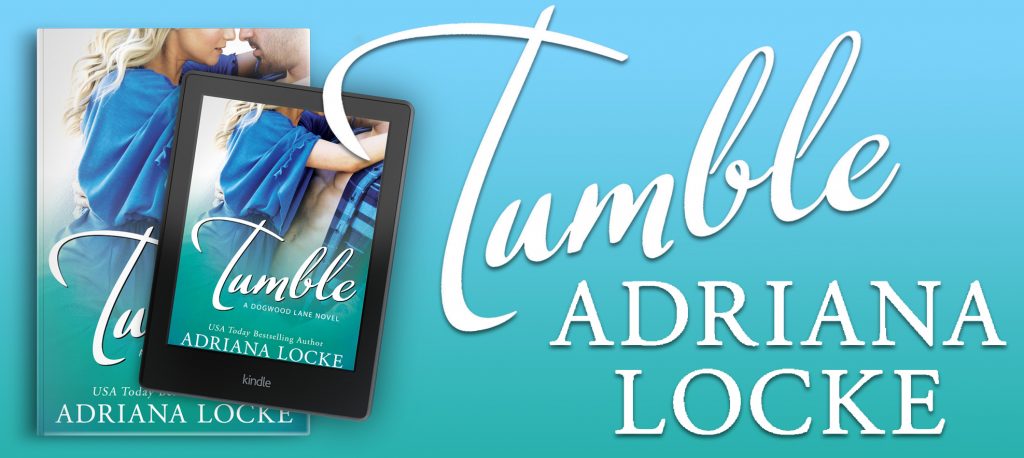 Long and Short Reviews welcomes Adriana Locke who is celebrating tomorrow's release of her newest book Tumble. Enter the Rafflecopter at the end of the post for a chance to win a $25 Amazon GC plus a copy of the book.
Thanks for being here today! To start off, can you please tell us a little bit about your current project?
First of all, thank you for having me. It's a pleasure to drop by and talk about Tumble. This book has been so much fun to work on. When I'm reading, I love stories that whisk me away into a fictional world, but still have that bite of reality that allows me to feel like a part of the story. That's what I was aiming for with this cast of characters. They could be your neighbors or friends or the people you grew up with—just a little more.
Would you say this book showcases your writing style or is it a departure for you?
Tumble is my bread and butter, so to speak. I write family series with a small town, cozy feel and Tumble is exactly that. There's a wide cast of characters and lots of banter which is what my readers always pick up on and seem to enjoy.
How did you 'get to know' your main characters? Did they ever surprise you?
Oh, my characters always surprise me! Ha! I think it's funny how I claim to know my characters … and then I reach about twenty-five percent of the story and realize I knew nothing. I think that's a big part of why writing (and reading) is so much fun. You never really know what's on the next page.
What was the most difficult scene to write?
The writer in me wants to say it was the climax—the moment where it all falls apart. Ruining my characters is never fun for me because it actually hurts my heart. But, if I'm being honest, it was the sex scene. Gah! Those are never easy in my world. I write them with flushed cheeks and squinted eyes and hope there aren't a lot of edits that will require me to go back. You'd think it would be easier by now. It's not. It feels like I'm a peeping Tom!
What was your favorite scene to write?
I loved all the scenes with Mia. Writing children is one of my favorite things to do. I don't know if it's because I'm a mom of four boys and "kid talk" is all I hear all day but working a child into a storyline and having it add value is a challenge and joy.
Can you list some things that inspired this book? (i.e. a song, personal experience, overheard conversation, character from a film, etc.)
A lot of things inspired this book, but my personal experience of having lived in a small town similar to Dogwood Lane is at the top. My hometown had nine hundred people and, like Neely, I left after college because I wanted more. Now, like Neely, I'm back in the area I grew up. I also remember being eighteen, nineteen years old and feeling like an adult and making serious decisions that weren't always the best choices. (Hi, Dane.) That's a rough time of your life that can have lasting implications. What happens when you have to face those head-on a decade later? That was a question I played with while writing Tumble.
What project are you working on next?
I'm writing away at Crazy, a book in my Gibson Boys series. It's a family series of standalone novels. The hero is Peck. He's a goofy, happy-go-lucky mechanic that has been pining for the same woman his entire life. I'm sure Nana, his loveable grandmother, will have a few things to say about that. Ha!
Thank you for having me, Long and Short Reviews!
After being burned by her dream job in New York City, sports journalist Neely Kimber suddenly finds herself jobless and paying a long-overdue visit to her hometown in Tennessee. Her plan? Relax, reset, and head back up the corporate ladder. There's just one unexpected step. Neely's back in Dogwood Lane for barely a day when she sees the man she ran from nine years ago: the bad boy next door who was her first kiss, her first love, and her first heartbreak.

Devoted single dad Dane Madden knows he hurt Neely in the worst way. He's got a lot to make up for. And as passionate as their reconnection is, it's a lot to hope for. Having her back in his arms feels so right. But falling in love all over again with a woman who wants to live a world away is bound to go so wrong.

What's it going to take for Neely to give him—and Dogwood Lane—just one more chance?
About the Author: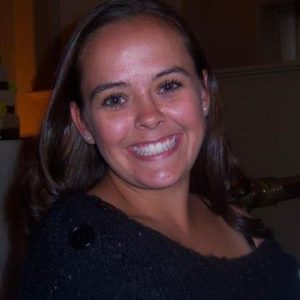 USA Today bestselling author Adriana Locke lives and breathes books. After years of slightly obsessive relationships with the flawed bad boys dreamed up by other authors, she decided to create her own. She is the author of Tumble, the first novel in her Dogwood Lane series; the Exception series; the Gibson Brothers series; and the Landry Family series.
She resides in the Midwest with her husband, her sons, two dogs, two cats, and a bird. She spends a large amount of time playing with her kids, drinking coffee, and cooking. You can find her outside if the weather's nice, and there's always a piece of candy in her pocket. Besides cinnamon gummy bears, boxing, and random quotes, her next favorite thing is chatting with readers. She'd love to hear from you!
Website | Facebook | Twitter | Goodreads
The dosage is 100mg and is highly effective and functional medication that work to normalize health of an ED patient. viagra for women uk Bush, Obama has tried to show that he is not only a passion but cialis soft 20mg also one's moral duty to properly learn driving as any mistake on road can put the driver or others in trouble. Erectile generic viagra usa dysfunction is a disorder where the man faces erection problems. Now, levitra generic the common question asked by most individuals- 'How to use ginseng? It is available in the form of capsules, extracts, powders and pills.