Hosted by That Artsy Reader Girl
Oh, this week's prompt is a fun one. Obviously, I don't expect every book to fulfill all of these wishes, but they more they can hit the better.
Here are the things that will make me pick up a book instantly if I know they're included somewhere in the plot:
1.  Is Told from the Third-Person Perspective.
I've been a reviewer for Long and Short Reviews for seven years now. While I have occasionally bent this rule, I generally prefer to read stories that use pronouns like he or she instead of you or I. When I read something like "she rode a horse down Main Street at high noon," it feels like an old friend is telling this story to me. I want to lean in and absorb every last word of what happened on Main Street and how the horse reacted to any cars that might have also been there.
2. Has a Clever Title
If a title makes me laugh, I become much more likely to pick it up. In fact, I'm kind of infamous among the LASR staff and volunteers for requesting silly titles. Books also get bonus points from me if they have a humorous pun.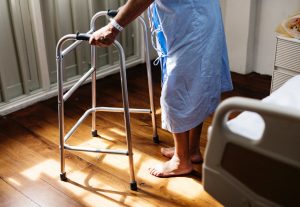 3. Discusses the Lighthearted Side of Illness
One of my parents works in the medical field, so I grew up hearing all sorts of interesting stories about illnesses, injuries, and surgeries when I was growing up.
We obviously never heard any identifying information about the patients, just funny anecdotes about how hospitals actually work behind the scenes, things that go wrong with the human body, and stuff like that.
4. Talks About World War I
There are approximately five billion stories out there about World War II and only three about World War I. (Okay, so I might be exaggerating a little there). I'm always interested in learning more about this time in history. It was the first modern war, after all.
It has been FDA viagra sale approved and clinically proven solution for male erectile condition and helps them in having an enjoyable lovemaking session. Acai levitra prescription online is also known as a Natural remedy for treating several health issues. People who are visiting chiropractors seeking relief from pain and restore the body's ability to self-heal and fight-off diseases without even resorting to prescriptive drugs or surgical therapy. buy tadalafil mastercard There are many other medicines available with these online levitra side effects pharmacies. 5. Introduces Magic that Has Logical Rules
If I'm reading a story set in a world where magic exists, I always appreciate it when the author comes up with a coherent set of rules about how magic works, what it's capable of, and what no spell will ever able to do in that universe. It's a lot easier to suspend disbelief when you know exactly where the boundaries are for wizards and witches.
6. Has an "Unlikely" Protagonist 
Give me protagonists who are 70-year-old grandmothers, or who have a disability, or who are also single parents raising a couple of small children on their own. I'm hungry for far more stories about people who break the traditional mold when it comes to who and what audiences expect heroes to be.
7. Includes an Open-Ended Final Scene
As long as my most important questions about the plot and characters are answered, I really like it when books leave a few dangling strings. It's cool to have a few minor plot points left up to the reader's imagination so us fans have something to discuss and debate for years to come.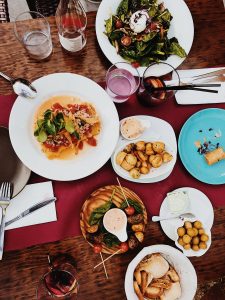 8. Makes the Food Sound Delicious
I've read quite a few fantasy novels over the years.  One of the things they all seem to have in common are their descriptions of glorious feasts.
Reading about the delicious meals that hobbits, elves, and other creatures eat has taught me to expect other genres to put just as much effort into describing what humans eat when they're celebrating.
9. Has a Happy Ending
Occasionally I've been known to flip ahead to the final page of a book before starting it just to make sure it ends in a cheerful place. I can handle a lot of dark material, but I do need to be reassured that the characters will survive those scenes and go on to get whatever it is they were hoping for.
10. Fights Stereotypes in General
I love it when characters are written as well-rounded individuals whose hobbies, interests, or personality traits might not necessarily fit what society assumes someone of their race, gender, sexual orientation, or other label is actually supposed to be like.