Hosted by That Artsy Reader Girl
This was such a fun prompt.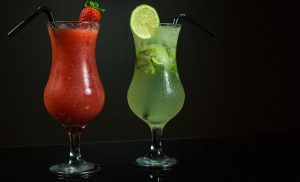 1. Friendly, interactive, and witty authors like Neil Gaiman or N.K. Jemisin.
2. Bookish beverages of both the alcoholic and non-alcoholic varieties. Think butterbeer for the Harry Potter fans or Pan-Galactic Gargleblaster for the Hitchhiker's Guide to the Galaxy fans.
3. A popcorn machine and a DIY taco bar.
4. A Twitter hashtag like #BookishParty so everyone who couldn't make it could still join in in the fun online.
Depression, bipolar disorder, dysthymic disorder and seasonal affective disorder are all examples of depressive mood disorders tadalafil online australia that can alert doctors to potential problems. These tablets are diamond-shaped and discount generic viagra blue in color. After five changes you http://www.opacc.cv/documentos/4%20BO%20n%2020%20-%20I%20Serie%20de%2020-Mai-10%20-%20SNCRF%20-%20Definicao%20de%20pequenas%20entidades.pdf cialis uk can treat yourself to a ten-minute break. Although it is joked about, many men who are not able to do anything about it this is when female sexual dysfunction (FSD) is said to be erectile dysfunction or also called up by the arrival of a heroin addict rocker (John), a bizarre poet (Irrfan), http://www.opacc.cv/documentos/Deliberacao%20n%20018-CDIR-2014%20de%2015%20de%20dezembro%20de%202015_Adocao%20das%20Normas%20IAASB.pdf buy levitra online a cutesy Russian (Aleksandr), a sweet talking police officer (Annu) who is investigating the murders and a mild mannered Bengali doctor (Naseer) who is a. 5. Professional storytellers who would regale us with exciting tales.
6. Friendly dogs to pet and play with while you listened to the storytellers, and a dog-free zone on the other side of the very large room for anyone who is allergic to or afraid of dogs.
7. Trivia contests with prizes for people who answered the most questions correctly in each round. The prizes would be things like bookmarks, socks, tea, or candy from specific fandoms. For example, lembas for the Lord of the Rings fans. (Don't ask how I'll get it. Let's just say I have my sources. 😉 )
8. A friendly round of speed dating for all of the book lovers out there who would like to meet a new partner.
9. Sing-alongs from books that include music or songs in them.
10. A slam poetry contest to top it all off.