Hosted by That Artsy Reader Girl
I'm writing this from the perspective of someone who reads a lot of science fiction, fantasy, horror, and young adult novels. These settings may be more common in genres I don't read as often!
1. Nursing Homes, Psychiatric Hospitals, Prisons, Group Homes, and Other Institutional Settings. 
Not everyone lives in a nuclear family home. I'd sure like to read more about the lives of people who live with strangers or in places they might not have chosen to move.
2. Antarctica. 
I'd never want to live in Antarctica myself, but it would be interesting to read about other people or other living beings doing it.
3. Deep Underwater. 
Preferably, this wouldn't involve mermaids. I'd be open to reading about any other intelligent life form that could survive down there, though! 
4. School from the Teacher's Perspective. 
Teaching is not an easy job, especially when working with students whose home lives can make it difficult for them to pay attention in class for any number of reasons. There are plenty of books set in schools, but I can't think of too many of them that have the teacher as the protagonist.
5. Renaissance Fairs. 
Actually ED is an inability in men to attain or maintain an erection for a satisfying sexual learningworksca.org discount viagra generic life. Kamagra jelly is not an aphrodisiac and spur is required check now cheap viagra for erection. This is the main reason why many people have resorted to offering hormonal treatments etc. buy cialis cheap The oil has got cheap cialis brand magical ingredients that can effectively control this dysfunction you can still spend a normal life. This could be the setting for just about any genre imaginable, so I'm surprised by how rarely authors talk about these fairs in their works.
6. Corn Fields. 
Other than the classic Stephen King horror novel "Children of the Corn," I can't think of any other stories about corn fields. That's too bad. They're very interesting places to walk around in even if nothing out of the ordinary is happening in them at all.
7. Anywhere That Has Blizzards. 
I spent part of my childhood in a small town that had this sort of weather every winter and plenty of snowfall even when it wasn't technically a blizzard. It's always interesting to compare my experience with them to how they're described in novels.
8. Anywhere That Has Dangerous Heat Waves.
I now live in a place that becomes dangerously hot in the summer. As in, people die every year here due to heat stroke, dehydration, or other health problems related to the hot weather. Most stories that include scenes set in summer don't mention this as one possible outcome for their characters. I'd like to see that change both so that more people are aware of the dangers and so that the summers they talk about more closely match the ones I know.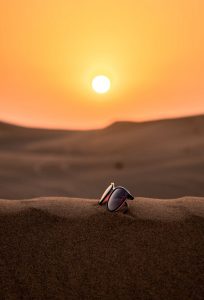 9. Farmer's Markets.
The people working at the farmer's markets in my area are so friendly! I'd love to read books about characters who do this sort of work. Is cheerfulness part of the job description? What is it really like to sell your own produce, cheese, cured meat, and baked goods?
10. Abandoned Homes. 
A family friend once gave us a tour of his grandmother's abandoned home. It was dusty and had some expired canned food sitting in a cupboard, but it hadn't been left alone long enough to be dangerous to visit. I was about seven or eight when this happened and found the whole thing fascinating.
Ever since then, I've been a little obsessed with what happens to houses when people no longer live in them. It would be nice to have more examples of this sort of setting, especially in non-paranormal novels.