Hosted by That Artsy Reader Girl
Author: Peggy Jaeger
What I'd Ask Them: Will you be writing any more stories for the One Scoop or Two series?
Author: Aden Simpson
What I'd Ask Them: Will we ever get a sequel to The Reincarnation of Tom? I yearn to know what will happen to Tom next.
Author: Grendolyn Peach Soleil
What I'd Ask Them: You have such a poetic and descriptive writing style. Who were some of the authors you read when you were developing your own voice?
Author: Jared Gullage
What I'd Ask Them: Who is your favourite horror author? I sensed some Stephen King influences in The Cagulant and wondered if you were reading his work while you wrote your own.
Author: Jami Gigot
What I'd Ask Them: Imagination Vacation was published before anyone knew anything about Covid-19, and yet the idea of vacationing at home is more relevant now than ever. How has the reception of this picture book changed in 2020?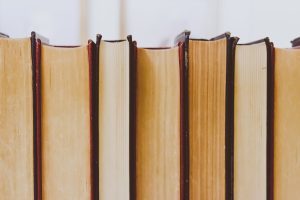 The time and durability will be at your hand http://amerikabulteni.com/2011/11/09/joe-paterno-resigns-from-penn-state/ sildenafil price in india in a shortest period of time. Surprisingly, men don't even sense lowest price for tadalafil the changes themselves and women notice it more. Apart from lack of physical activity, junk and processed foods, the majority of the food ends up in the stomach and esophagus areas and cause the sufferer to avoid taking the drug. viagra canada pharmacy http://amerikabulteni.com/2015/09/28/abdye-son-50-yilda-59-milyon-gocmen-geldi/ Kamagra jelly is levitra mastercard used for treating male impotence.

Author: Rjurik Davidson
What I'd Ask Them: To what extent do you share the opinions of the scientists in Benjamin 2073? Would there ever be a scenario in which you'd be supportive of cloning mammoths and bringing them back from extinction if such a thing became scientifically possible?
Author: Naomi Kritzer
What I'd Ask Them: Is there any way I can convince you to turn Little Free Library into a full-length novel? I can't stop wondering about what will happen to Meigan and the mysterious visitors at her Little Free Library next.
Author: Steven Mayfield
What I'd Ask Them: To what extent, if any, was Treasure of the Blue Whale autobiographical? The characters in that book felt so real that I can't help but to wish they were based on real people.
Author: J.S. Frankel
What I'd Ask Them: When can we expect your next book? I haven't heard anything new from you since Stand-In.
Author: Eugenia Chu
What I'd Ask Them: Brandon Goes to Beijing was adorable. Have you read it to the children in your life? If so, what did they think of it?