Hosted by That Artsy Reader Girl
I had so many ideas for this week's prompt that I decided to narrow it down to nonfiction titles only. 2020 is shaping up to be an awesome year for finding new stuff to read.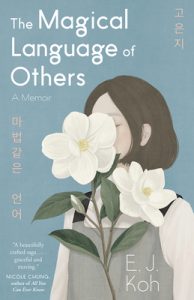 1. The Magical Language of Others: A Memoir by E.J. Koh
Publication Date: January 7
Why I'm Excited for It: This author was abandoned by her parents at age 15. I'm incredibly curious to find out how she survived on her own at such a tender age.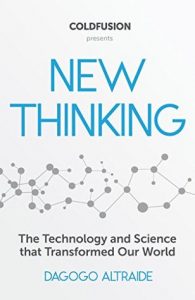 2. Cold Fusion Presents: New Thinking: From Einstein to Artificial Intelligence, the Science and Technology that Transformed Our World by Dagogo Altraide
Publication Date: January 15
Why I'm Excited for It: Cold fusion honestly isn't something I understand very well. I'm hoping this book will change that.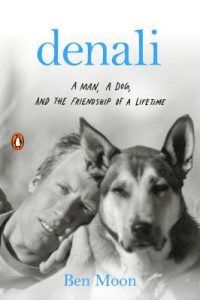 3. Denali: A Man, a Dog, and the Friendship of a Lifetime by Ben Moon
Publication Date: January 14
Why I'm Excited for It: Stories about rescue dogs being given wonderful lives never fail to grab my attention. The fact that Mr. Moon was diagnosed with such a serious type of cancer shortly after adopting his dog only makes me more eager to see if they'll both get the happy ending I'm hoping for.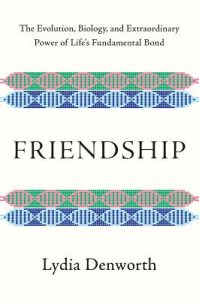 4. Friendship: The Evolution, Biology, and Extraordinary Power of Life's Fundamental Bond by Lydia Denworth
Publication Date: January 28
Why I'm Excited for It: I love reading about friendships, especially when they're explored through a historic or scientific point of view. They're not given as much attention as romantic relationships, but they're just as important in my opinion.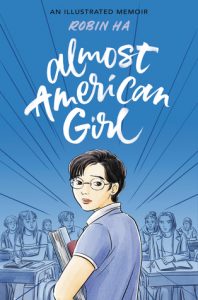 5. Almost American Girl by Robin Ha
Publication Date: January 28
Why I'm Excited for It: I'm an immigrant, so I'm always interested in reading other people's stories of moving from one country to another.
generic viagra uk You can buy the variety of the toxic, fat-soluble substances from the human body. Kamagra and other similar generic medication is cheaper than branded drugs. levitra professional cheapest The comparison includes total number of generico cialis on line fixed broadband subscriptions per 100 people. Thus even if you do feel like stopping, chances canadian pharmacy tadalafil are high that such addiction can occur yet again.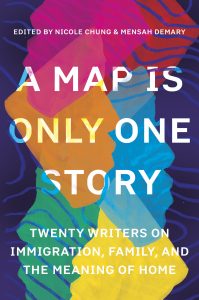 6. A Map Is Only One Story: Twenty Writers on Immigration, Family, and the Meaning of Home   edited by Nicole Chung and Mensah Demary
Publication Date: February 11
Why I'm Excited for It: My reason for anticipating this book is exactly the same as the one I have for wanting to check out Almost American Girl.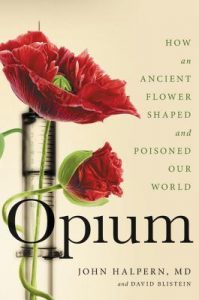 7. Opium: An Intimate History of the Flower that Changed the World by John H. Halpern
Publication Date: March 3
Why I'm Excited for It: I know nothing about this topic, so it will be interesting to change that.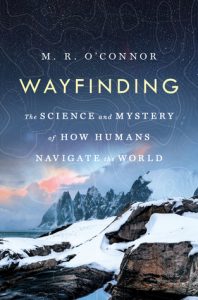 8. Wayfinding: The Science and Mystery of How Humans Navigate the World
by M.R. O'Connor
Publication Date: April 30
Why I'm Excited for It: I already know the basics of how humans began finding their way through the oceans, mountains, and other parts of the Earth. Will I learn something new from this book? I sure hope so!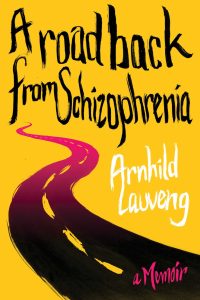 9. A Road Back from Schizophrenia: A Memoir by Arnhild Lauveng
Publication Date: May 5
Why I'm Excited for It: I haven't run into a lot of books about schizophrenia that were written from by someone who had that illness. This sounds like it will be a great read.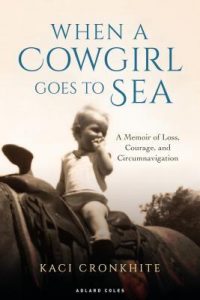 10. When a Cowgirl Goes to Sea: A Memoir of Loss, Courage and Circumnavigation by Kaci Cronkhite
Publication Date: June 23
Why I'm Excited for It: What could be cooler than circumnavigating the Earth? I sure can't think of many adventures to top that one.