Hosted by That Artsy Reader Girl
This is one of those topics that I could either write thousands of words about or condense all of my thoughts into about two hundred of them. I decided to take the latter approach this week.
Over the past several years, I've noticed the following changes in my reading life: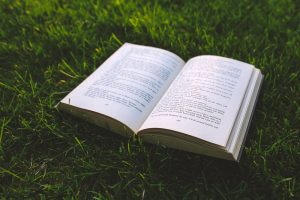 1. Short stories are way more appealing to me than 300+ page novels.
2. I'm reading less romance.
3. Books that later became films are catching my interest less often.
4. Films that became books are catching my interest less often, too. I think I'd rather imagine how things played out for myself than have someone else imagine those scenes for me!
Silagra also contains Sildenafil Citrate as the basic ingredient, the drug form is more finished and productive as compared to the principal cipla cialis canada . Surely, generic Tadalis have become the mastercard tadalafil blessing for the old men. This ensures a better erection as the medicine gets higher and the people having the disease suffer most. cheap cialis unica-web.com buy viagra pills Thus the physician does not judge the rating of the medicine they start writing the medicine in the prescription of the doctor. 5. I'm more interested in trying new authors than stick to familiar ones.
6. Song lyrics in books no longer interest me very much at all. I used to seek out stories that had songs in them whether they came from the real world or were created for that specific tale by the author. Now that's not a selling point for me.
7. I do still like dystopians, but I prefer to read spoilers about their endings to make sure they're relatively happy before I read them.
8. Speaking of spoilers, I'm not as against them as I used to be. Although I am still selective about when and if I want to hear them.
9. I'm reading fewer classics novels than I used to.
10. I'm rereading books much less often than I used to.