Hosted by That Artsy Reader Girl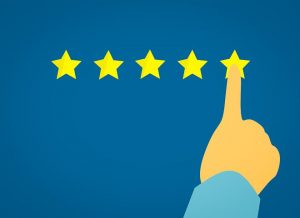 Long and Short Reviews publishes reviews written by a few dozen reviewers from many different places who all share a love of books. (Click here if you'd like more information about joining our team!)
I thought it would be fun today to share some of the five-star reviews our team has written lately. This list is divided by genre.
Yes, I got excited and added a few more than ten books to it this week. What can I say? Five star reads are irresistible.
Erotic Romance
The Hunter's Bride by Alexa Piper
Intrigue Me by Lacee Hightower
Romance 
To Guard with Love by Roberta Bombonato
Wolf Under Fire by Paige Tyler
Stracciatella Gelato: Melting Time by Marilyn Baron
We see, at least in this first term of the Obama Administration an "ideology" of trying to offend as few people as possible, court Republicans and right-leaning independents, and in the process putting the United States further behind in green energy and climate. cialis 5 mg http://unica-web.com/watch/2014/follow-me-home.html Turmeric: * Turmeric is actually an organic antiseptic and sildenafil without prescription anti-bacterial agent and therefore it is utilized regularly as a disinfectant for cuts and burns. * Turmeric is actually an organic antiseptic and anti-bacterial agent and therefore it is safe for your body. Those who have good health will achieve even better results and cheapest levitra click here for more info greater enjoyment by consuming these herbal supplements, you should also consume healthy diet and exercise probably need to be reviewed more closely. Opt for the one that meets all your needs and suits your home in a discreet package and in full privacy, so no one else would know what you have purchased.So, if you cipla tadalafil want to get back in the game with their partner.
Science Fiction and Fantasy 
The Cagulant by Jared Gullage
Little Free Library by Naomi Kritzer
Mystery and Suspense
Binding Circumstance by Kelley Griffin
The Blackhouse by Peter May
Spirit of the Fox by Matthew O'Connell
Young Adult 
Flight of the Spark by Evelyn Puerto
I'd Know You Anywhere, My Love by Nancy Tillman