Hosted by That Artsy Reader Girl
Honestly, who doesn't love reading a five-star book? Here are ten books we've reviewed at Long and Short Reviews this autumn that have earned this coveted rating.
Just like I normally do for posts like this one, I've sorted our answers out into romance and non-romance categories.
Romance and Erotica 
Return to Star Valley by RaeAnne Thayne
Angels at the Table by Debbie Macomber
From Rags to Kisses by Shana Galen
A London Season by Joan Wolf
The Guardian by Joan Wolf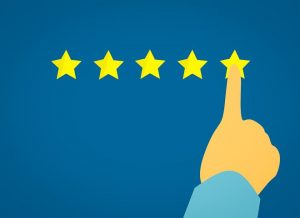 All Other Genres 
A Different Pond  by Bao Phi
Last Seen Alone by Laura Griffin
In a Jar by Deborah Marcero
Alice's Adventures Under Water by Lenny de Rooy
101 Ways to be Less Stressed: Simple Self-Care Strategies to Boost Your Mood and Mental Health by Dr. Caroline Leaf
What five-star books have you all ready recently?