Long and Short Reviews welcomes Dakota Madison, who is with us today promoting her newest release Fire on Ice. Leave a comment for a chance to win a digital copy of her other new release After Alex Died.
As Dakota Madison, she's written seven books, also writing fiction and non-fiction books under her legal name. Her pen name came from the names of her beautiful bloodhouns,  Dakota and Madison.
"I feel like picking a favorite book is like picking a favorite child (although I have to admit I don't have children). In my case, maybe it's like picking a favorite bloodhound, nearly impossible. With that said, I think I have the greatest emotional connection to BE GOOD and AFTER ALEX DIED," she said.
Even though Fire on Ice is about a hocky player, Dakota doesn't really know that much about hocky. However, her husband was born and raised in Canada and is a hocky fanatic, so he helped her with parts of the book. She also had a beta reader who was a huge hockey fan.
"I hope with the help of my husband and my beta reader, the story feels authentic. Of course, it's a romance novel, so it's about love not hockey but I still thought it was important to be as true to the sport as was necessary."
Dakota participated in National Novel Writing Month last November and, since then, has written a novel a month. She's currently writing the third book in her Matchplay series, called Final Play, and she's also working on the second book in the Fire on Ice series called The Playmaker.
She works full-time as a university professor, so it's difficult to find the time to write everything she would like to write. She gets up around 4:30 every morning and writes for several hours before she has to get ready for work.
"When I have time, I also write at night. I like to write for a few hours more on the weekends, although I have to admit to often participating in writing binges many weekends!" she told me. "I have so many ideas floating around in my head with only a limited amount of free time to write all of them. I often wonder what my productivity would be like if I wrote full time."
Dakota learned to read when she was four years old, and she fell in love with books.  As a child, when people asked her what she wanted to do when she grew up, she always told them she wanted to be a writer.
"What advice would you give a new writer just starting out?"  I asked.
"I think it's every important to establish a writing habit and to write every day, even if it's just a few paragraphs. Always finish what you start. Don't ever leave a project half completed. I would also recommend completing a project before you start editing it because the creative process and the editing process are completely different. If you're being judgmental of the work too early, it could stifle the creative process."
Dakota writes until her goal for the day is met–even if the writing's not good.
"I think it's important to write, even if it's not good. I give myself permission to write poorly because I know it can always be fixed later. It's just important to get words on the page during the creative process," she explained.
Writing is good, to Dakota, if she becomes emotionally involved with the characters and they feel real to her.  And, her all-time favorite character is Lisabeth Salander from the Girl with the Dragon Tattoo series.
"She's such an intriguing character: strong, smart and tough. It saddens me that the author of the series, Stieg Larsson, died at such a young age. I think his work is brilliant. Although, I don't think the writing has to be brilliant for readers to get caught up in the story," she told me. "There are some technically 'great' writers who are not great storytellers and I don't believe that can be classified as good writing. It's not good to me, anyway! I prefer a compelling story over beautiful words that lack substance."
Dakota always seem to construct her characters first, then come up with situations that will challenge them and in which they can grow.
"I think for some genres (like romance), it works well. If I was writing mysteries or thrillers I may be more inclined to think in terms of plot but I have yet to write in those genres," she said.
Some of the authors that have inspired her to start writing contemporary, and predominantly New Adult, romance were Colleen Hoover (Slammed, Hopeless), Jamie McGuire (Beautiful Disaster) and Tammara Webber (Easy).
"Those three authors completely changed my perception of the romance genre and I felt like I could write romance novels that were not just about sex but also tackled other series subjects," she explained.
"What do you like to do when you aren't writing?" I wondered.
"I love to read, which I think it true of most writers. I try to read a few books a week although it isn't always possible with my intense writing schedule. I also love watching movies. I enjoy spending time with my husband and our bloodhounds. I also like to travel. I've been to nearly every US state and 13 foreign countries."
Finally, I asked, "If you could spend a day with anyone from history, dead or alive, who would it be, and what would you do? What would you ask them?"
"I wrote a kid's book called The Incredibly Awesome Adventure of Puggie Liddell (under my legal name). It's about siblings who travel through time. I had the characters meet Nikola Tesla because I find him absolutely fascinating and I want to meet him myself. I would ask him about his inventions and I'd want to know more about his death ray machine!"
About the Author: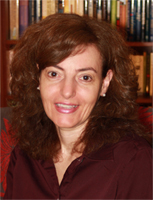 Dakota Madison has been writing since she learned to read and fell in love with books. When she's not at her computer creating spicy new romances, Dakota is traveling to exotic locales or spending time with her husband and their bloodhounds.
Blog: http://12novels12months.tumblr.com/ 
Facebook: https://www.facebook.com/DakotaMadisonAuthor
Goodreads: http://www.goodreads.com/DakotaMadison
He's Fire on Ice and she's afraid to get burned again…

After Taylor Thompson's heart was completely shattered by her high school's most popular jock, she vowed never to date another athlete. She keeps that promise through her first three years of college. But after a chance meeting with a star hockey player, the charming and irresistible Kian Kavanagh, Taylor's carefully constructed walls are in serious danger of being burned down by Mr. Fire on Ice.
Buy the book at  Amazon or Smashwords.