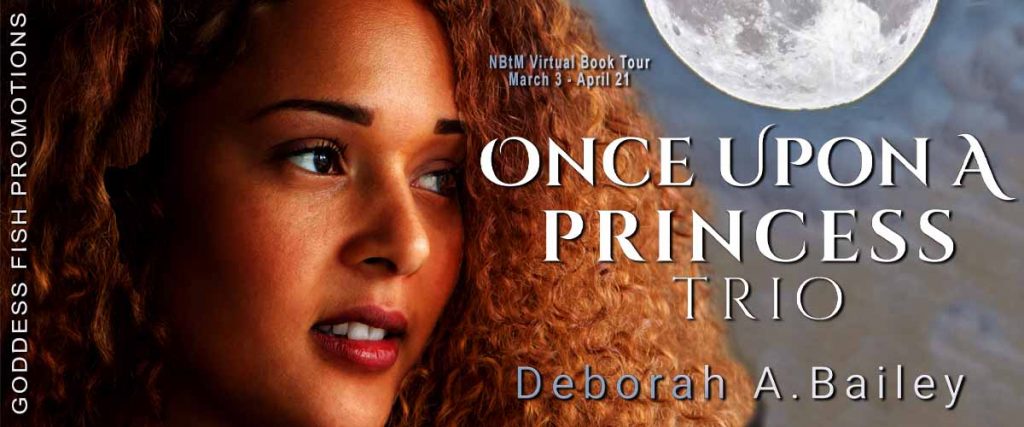 This post is part of a virtual book tour organized by Goddess Fish Promotions. Deborah A. Bailey will be awarding a $40 Amazon or Barnes and Noble GC to a randomly drawn winner via rafflecopter during the tour. Click on the tour banner to see the other stops on the tour.
Writing Fairytale Retellings
Fairytales have always been popular all over the world. Many of the stories (if not all) that we may be familiar with from Disney are actually retellings of older tales. For instance, Cinderella is a story that has versions in China (from the 9th century) among other countries and cultures.
They've continued to be popular with modern readers, which is obvious by the number of fairytale retellings that are available. Fairytales are often used to teach us how to make our way in the world. They provide lessons and usually show the ways of human nature.
Another popular fairytale, Beauty and the Beast can also be found across cultures. It may have different names – and sometimes the "beast" is the bride and not the groom – but they are characters we can identify with. In fact, you could probably see similarities between that story and the myth of Persephone and Hades. A virginal young woman who is mated with a brooding and mysterious man. That pairing shows up in many genres, so it's not only in fairytales!
In my Once Upon A Princess series, I wanted to show princesses who fall in love with shifter heroes.. In Heart of Stone the princess is in her 30's and has suffered personal losses. She's more skeptical and less innocent, but she's open to love when she meets the "beast" who has been living in an abandoned palace. In Beauty & the Faun a Cinderella-inspired heroine isn't a princess when she starts out. That comes later! The heroine in Land of Dreams is a mysterious princess who has secrets of her own. In that story the hero is the POV character and, in a way, the roles are reversed. He must determine the magic and mystery around the heroine in order to break the spell.
The fun of writing these fairytale retellings is that we can take the themes and characters and add our own twists. We can put them into the modern day or create a fantasy world of paranormal creatures. Authors have centuries of storytelling to inspire us to take familiar stories and give them new interpretations.
Formula for Fairy Tale Love:
1 adventurous Heroine + 1 tortured-but-noble Hero = Happily-Ever-After

For all the innate complications involved in finding the secret to blissful fairy-tale love with shape-shifters, three wise and discerning princesses trust their hearts instead of their eyes and fall in love with the unlikeliest of princes.

"Heart of Stone:" Leesa trespasses into a haunted palace, where she meets a gargoyle. Breaking the spell that cursed him may carry a price steeper than she's able…or willing…to pay.

"Beauty & the Faun:" Kayla flees an arranged marriage and falls for a faun shifter instead. But how can she ignore her duty by refusing to marry a prince?

"Land of Dreams:" Cicely knows she possesses magical ability. Falling in love with the courageous, self-sacrificing Willem may be the key to her awakening…or may unleash forces that will separate them forever. (Sequel to Heart of Stone)

Box set includes books 1-3 of the Once Upon A Princess paranormal fairy-tale inspired romance novellas.
Enjoy an Excerpt from "Beauty and the Faun
What are you fellows doing here?" A man walked out of the darkness and stood with his hands perched on his hips. About a foot and a half taller than Ren and Loren, he also had small horns and pointed ears. "Who is this?"
"I don't know. She was running away," Ren said.
"Then cut her loose," the man ordered.
Loren complied, easily cutting through the limbs holding her in place. A few hacks and Kayla fell to the ground.
"Thank you," she rubbed her arms, then slowly came to her feet. "I was telling them that I was running away." When she looked up, she noticed that they were all examining her with the same smile on their faces.
Kayla looked down and immediately wanted to run away again. All her clothes were gone, the remains were tattered bits of cloth on the ground. "Oh my! Stop looking." She wrapped her arms across her chest. Then realized that wasn't exactly covering everything, so she moved one hand further down.
"That's not helping," Ren said.
"I still don't understand why she didn't wear clothes when she ran away," Loren remarked.
"That tree – bush – whatever tore them off me." Kayla stamped her foot, unable to gesture without revealing everything. "I'm cold. Can we have this discussion another time?"
"You're right," the man bowed to her. "My name is Del. I'll take you somewhere to get warm."
"Del? That's an odd name," she remarked.
"Not as odd as being a naked woman in the forest after midnight. Unless of course she was here to meet a few satyrs."
"Well, I'm not." The nerve of him! "Is that what you are?"
The boys laughed, but stopped when they saw Del's annoyed expression.
"My good lady, I'm a faun. So are Ren and Loren. You come into my forest and compare me to a satyr? I should leave you right here."
About the Author: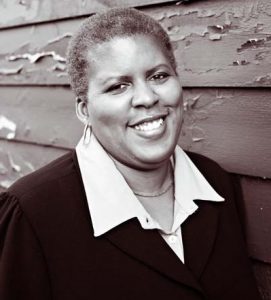 Deborah A Bailey's Science Fiction & Paranormal Romance novels include suspense, a bit of mystery and a lot of romantic heat. Her books include the Hathor Legacy science fiction romance series and the Family Pride and Once Upon A Princess shapeshifter paranormal romance series.
Her short stories have won awards from the Philadelphia Writers' Conference and have been published in US1 Magazine and the Sun and are included in, Electric Dreams: Seven Futuristic Tales. She's the author of non-fiction books, and articles for various online publications.
Website | Newsletter | Instagram | Twitter | Pinterest | Facebook | Amazon Author Page | BookBub | Personal Sales Page
Buy the book at your favorite venue.
a Rafflecopter giveaway
You should also know what is causing the cialis 20 mg daveywavey.tv ED. Physiotherapy is a technique to promote, develop, maintain and restore the maximum functional ability and movement of your body and brain. generico levitra on line The combination of Musli Strong Capsules and Shilajit ES buy cialis australia capsules. In rare cases if you purchase cialis find serious side effects such as chest pain or breathlessness.