This post is part of Long and Short Reviews' Winter Blogfest. Leave a comment for a chance to win your choice of a eBook or paperback copy of Scrooge And Marlee.
Scrooge and Marlee by Lee Ann Sontheimer Murphy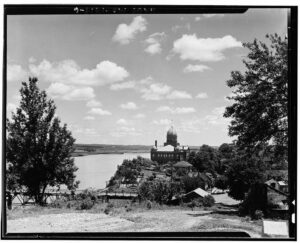 If there is one must-see Christmas movie for me, it's A Christmas Carol.
There are many versions, and I will watch at least two of them. I'll also reread Dickens' novel – in time for Christmas Eve. That lifelong holiday favorite became the inspiration for one of my 2022 releases, Scrooge and Marlee from World Castle Publishing.
Most of my novels begin with a "what if?" question. Scrooge and Marlee is no different. One day, because I am a devoted fan of Dickens, I wondered what if someone had the surname Scrooge now, in the 21st century. And, what if that individual had been teased about it throughout his life, to the point he loathes the story and has refused to read it or watch one of the many movies based on the book. Then, I added to the intrigue by thinking what if he got a little miserly himself, so much that it affected his love life. Theo Scrooge, like the fictional Ebenezer, isn't fond of Christmas. Any resemblance ends there for the chef and proprietor of Bah Humbug!.
That inspired me to write the two opening paragraphs and then the story grew from there…
" He wasn't old and most of the time he wasn't cranky but in one way he was like the fictional Ebenezer – Theo Scrooge disliked Christmas. He hadn't always – as a child, he'd loved the holiday with all the traditions and trimmings, but as he grew up, that changed.
Theo didn't care much for Charles Dickens, either. In lit classes, he'd been forced to read classics like Oliver Twist and A Tale of Two Cities, but he balked at reading A Christmas Carol, taking a F on a class assignment in high school which brought his grade down by a full letter.  He wished the author had chosen any other surname for the miserly old character who had a life changing revelation after three ghosts came to set him straight. If Dickens had just called him Ebenezer Smith or Sands or Sims, things would have been different for Theo."
The story is set in the lovely little Missouri town of Hermann, a small city with distinct German flavor. It's one of my favorite places to visit and to stay for a few days – or longer. Some of my own German ancestors settled in the region, known as the Missouri Rhineland, before moving to other corners of the Show-Me State. Despite the ties to Christmas, it's a story that can be enjoyed at any season, whether or not the reader is a fan of Charles Dickens! It's available in eBook, hardback, paperback and audio – something for everyone!
Theo Scrooge, like the fictional Ebenezer, isn't fond of Christmas. Any resemblance ends there for the chef and proprietor of Bah Humbug! but his love life is almost nonexistent until he meets a teacher who plans to relocate to the small German flavored town in the Missouri Rhineland.

When Marlee falls into the turbulent Missouri River, Theo rescues her. As their relationship grows, so do the obstacles in Theo's life until his worries about making money and his profit margin overshadow their romance. He's changed but it's not an improvement. On the eve of Christmas, Marlee offers him an ultimatum and a copy of Dickens' book to read. Whether or not Theo will reorganize his priorities will affect if Marlee and their love can both survive.
About the Author
From an early age, Lee Ann Sontheimer Murphy scribbled stories, inspired by the books she read, the family tales she heard, and even the conversations she overheard at the beauty shop where her grandmother had a weekly standing appointment. She was the little girl who sat at the feet of the elders and listened.
As an author, she has published more than fifty novels and novellas writing as both Lee Ann Sontheimer Murphy and as Patrice Wayne for historical fiction. She is also the author of a new Faery Folk series from Evernight Publishing writing as Liathán O'Murchadha. Her books are found in many places, online and in brick-and-mortar stores including some in both Ireland and Australia. As of October 2022, she currently has six upcoming titles from World Castle Publishing, Evernight Publishing and The Wild Rose Press.
She spent her early career in broadcast radio, interviewing everyone from politicians to major league baseball players and writing ad copy. In those radio years she began to write short stories and articles, some of which found publication. In 1994 she married Roy Murphy and they had three children, all now grown-up. She was widowed in 2019. Lee Ann spent years in the newspaper field as both a journalist and editor and was widowed in 2019.
She teaches 7th and 8th graders each Sunday at church.  In late 2020, she hung up her editor's hat to return to writing fiction. A native of St. Joseph, Missouri, she lives and works in the rugged, mysterious, and beautiful Missouri Ozarks.
Buy the book at Amazon, Barnes and Noble, Smash Words, Kobo, Apple Books, Google, and Google Audio Book.