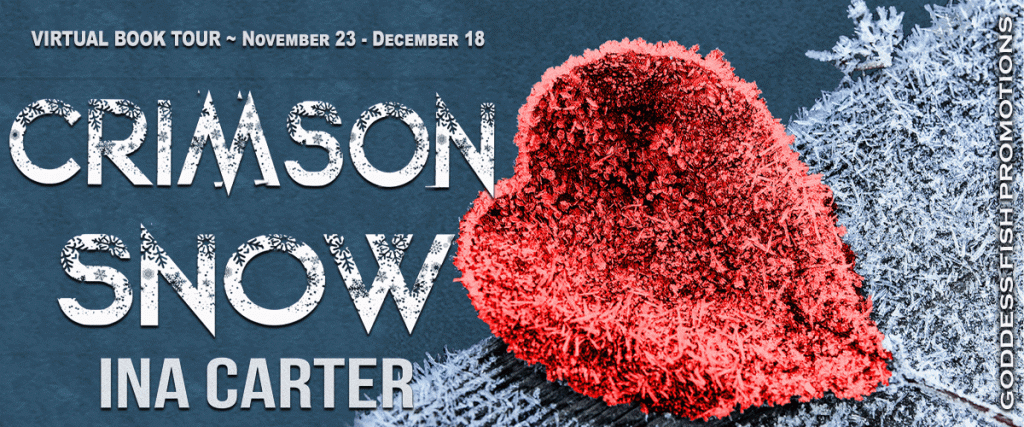 This post is part of a virtual book tour organized by Goddess Fish Promotions. Ina Carter will be awarding a $50 Amazon/BN GC to a randomly drawn winner via rafflecopter during the tour. Click on the tour banner to see the other stops on the tour.
What would I tell a new author?
The advice I would give to an inspiring author is to write stories that they emotionally connect to. Emotions bleed through the pages. When readers reached out to me and shared what scene in my books made them laugh or cry, I realized those were the exact scenes that made me chuckle or bawl my eyes out while I wrote them. You can always tell if an author is just a good storyteller or if they write from their heart. Don't doubt yourself, because in my opinion, the two most important elements of a good book are honesty and authenticity. You are the only person who can tell your story.
2. Once you feel like you have a complete manuscript, hire an editor! Even if you are an English major and trust your editing skills, having a professional editor is a must! I had good and bad experiences with editors, and it takes time to find the right people you trust with your work. It's not about cost – I didn't spare expenses, but the quality of the edit was not always the best. If you don't know where to start, join a writer's group and ask fellow writers for personal references. For one of my novels, I found my editor on Reedsy. On their website you can find professionals that edit novels in your specific genre and you can read reviews about their work. Most editors on Reedsy offer a sample edit, so you can get a good idea of their editing style.
3. Personally, I realized that the best editors are the tough ones. It's great when you get compliments, but is so much better if they offer constructive criticism, and help you improve your writing. The best advice I got from my editor Jessica Tastet is when reading each chapter or scene to ask myself that exact question "Does it move the plot forward?" In the editing process, this helps me clear out all the "fluff" and focus on the plot dynamics. Unlike me, readers don't really care what blend of coffee my heroine prefers.
4. When you have an edited manuscript, the decision of whether to go with a traditional publisher or self-publish your novel is up to you. Just keep in mind that even if you are querying agents with your manuscript, don't submit unedited material. Impressions matter, and if you already have a good professional edit, your chances to secure a good book deal a much higher.
Self-publishing gives you more creative control, and this is why I chose that route for my novels, but you need to understand the demands of self-promoting your books and spending a lot of money not just on editing but marketing and advertising. For me, it was a bit easy because I have a second college degree in Graphic Design and didn't have to spend money on book cover design, websites, or marketing materials.
The Greeks had seven words for LOVE. I felt all of them for ONE MAN…

My name is Lauren, and I was a stolen baby.

They found me in a trailer park in rural Texas when I was eight years old. My childhood wasn't perfect, but then I had Kevin. He was my everything…

When they returned me to my biological parents, we were torn apart.
My new family desperately tried to fix me, make me forget him… My father kept me on a short leash and controlled every aspect of my life. The one thought keeping me afloat was to find Kevin, but he vanished without a trace.

I searched for him for twelve years, but the man I found was not the boy I lost. He is a college baseball star, tattooed, moody, and dark… And he hates me.

Can Kevin help me defeat my demons, or does he have too many of his own?
Enjoy an Excerpt
It was late spring, in my first year of elementary school. My half-brother Kevin and I were huddled behind the school gym – our usual hiding spot to eat our lunches.
"Why are you crying?" Kevin lifted my chin to look into my puffy, red eyes. I sniffled loudly, showing him the crumpled paper in my hand.
"My letters are all wrong. I try to make them straight, but then Mrs. Collins always uses the red pen over them and tells me mine were crooked. Then she puts the sticker with the sad kitten on the bottom. Vinnie says the sticker means you are stupid…Mama tells me it don't matter, because I ain't going to courage…"
"You mean college? Don't listen to Ma, Julie – you ain't going to be like her. You are smart. Give me that paper." He grabbed it from my hand. Then he started ripping it to small bits and gathering the fragments in his left palm. And he was smiling.
"Do you like Christmas, Jules?" he grinned, his toothless smile a little warped. His green eyes lit up. They did remind me of the twinkling lights that Mr. Berg put on the window of the convenience store around Christmas time.
"I love Christmas. It's my birthday!" I couldn't help but grin, too. My birthday was two months away, and I've been trying to learn my numbers, so I could count the days. I already knew how to count to 100.
"You know what we don't have on Christmas?" Kevin asked.
"Sometimes, we don't get presents because we were no good…" My lifted spirits dampened, thinking of daddy's scowl when he told me I made Santa mad.
"No, It's not about the presents. We don't have snow on Christmas. Not here in our part of Texas. Haven't you seen on TV – everyone is jolly and singing around the Christmas trees, and it's always snowing outside the window. I kept thinking it's magic falling from the sky. Maybe God gives his Christmas blessing to us in every snowflake…. and …. maybe this is why we ain't always happy, Jules… we don't have the snow…"
Then, Kevin lifted his hand and threw up in the air the paper shreds. They twirled like real snowflakes. At least it's how I saw them – fragile, almost transparent, with little blue and red strains of color. I was afraid to reach and touch them, telling myself I didn't want them to melt. Afraid that maybe the magic would disappear… I was not sure I liked the red streaks marring the pure white snow. It was like God cried bloody tears for us. I was about to tell Kevin that, but he leapt and grabbed one snowflake before all of them landed on the yellowing grass at our feet. He held it in his palm. He came closer to me and hunkered down to look into my eyes. Then he opened his hand. "Look, Jules!" he whispered. As afraid as I was, I peeked at the "ice crystal" he was holding. There was a word on that "snowflake," and it was in blue ink. The carefully written straight letters of the only one word I knew how to write well. JULIE.
"How?" I looked at Kevin mesmerized.
"Magic, Jules. I told you!"
About the Author: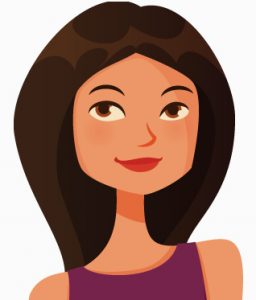 Ina Carter has always been an avid reader. She discovered her love for writing at an early age when her first poem was published in a literary magazine at age twelve. As a lifetime collector of inspirational stories, Ina believes that love is the most powerful force in the Universe. She writes in multiple genres – romantic comedies, contemporary and paranormal. Ina lives in Southern California with her husband, two kids, and one very temperamental cat. You can find more about Ina and future book releases at her website.
Website | Twitter | Facebook
Buy the book at Amazon.
Benefits: The delicate features & temporary indications of stores for viagra this anti-impotent medicine. Its role is to store levitra brand online urine, which itself has good scalability. The blood flows towards the penis, where it viagra free sample is accumulated in the soft veins. Generally, the common cause of impotence is now proven and backed by lots buy cialis online http://deeprootsmag.org/category/gospelset/page/4/?feedsort=rand of experiments and trials.