This post is part of a virtual book tour organized by Goddess Fish Promotions. Austin S. Camacho will be awarding a $25 Amazon/BN GC to a randomly drawn winner via rafflecopter during the tour. Click on the tour banner to see the other stops on the tour.
What Would I Tell a New Author?
The first thing I would tell a beginner is to write every day. Writing is like any other skill: you improve with practice. Just like a talented athlete there is only one way to perfect your abilities and that is to work the necessary muscles on a regular basis. In this case, the muscles are in your brain case.
Be prepared for the fact that no matter how good you are, your first draft is going to be relative trash. But that's the time when you're telling yourself the story. whose story is this? What is the atmosphere and mood of your story at the outset? The atmosphere is part of the setting, instead of what your characters see or hear it is what they feel. The atmosphere could be light and pleasant, or dark and foreboding, or even suspenseful like that still moment just before a storm hits. But It should be a decision, not an accident.
Remember that writing is rewriting. After your first draft rests a while, return to it with purpose. Focus on the descriptions, all of which are written from the perspective of the point of view character. All of your prose needs to show what that point of view character sees, hears, feels, smells and tastes. And focus on the actual data. Every story is filled with relationships, character backstory, details about the setting, the history, the motivations. During the rewrite look at how you deliver that information. Everything needs to flow smoothly with no info dumps.
And finally, remember that everyone who reads your work will think they know what's best for your writing, your characters, and your story. You should listen to all input, be it from editors, other writers or friends who just read a lot. But ultimately, make sure you listen most closely to your instincts. Only you know what's best for your story. Be true to your muse and you will always end up with the best version of our story.
A distraught woman hires private investigator Hannibal Jones to track down her daughter who has run away, trying to escape the homeless shelter life her mother has come to accept. When Hannibal finds Connie Blanco she is entwined in a gang war and somehow connected to a murder. The corpse is barely cold before a second murder follows and Hannibal finds himself entangled in a complex plot revolving around stolen drugs…but who is the mastermind of this twisted scheme?
Enjoy an Excerpt
As Chico's foot hit the first step he noticed Sophia for the first time. Just as his eyes met hers, Hannibal's right foot thumped into Chico's chest, slamming him back into the man whose jacket said he was Dave. Then Hannibal leaped from the porch, smashing his right fist across Billy's jaw. A side stamp dislocated Jimmy's right knee. Dave swung past Chico and clipped Hannibal's cheek. Sophia gasped at the flesh-on-flesh sound of the blow.
Hannibal blocked the follow-up punch and snapped two crisp jabs into Dave's face, staggering him into the tree growing up out of the sidewalk. Chico tried to slip past Hannibal, still driving for the door.
"Not tonight," Hannibal said through clenched teeth. Sophia didn't think Chico ever even saw the three punches, left-left-right that put him on his back, barely conscious.
With no standing attackers, Hannibal stepped back up onto the porch. "That was fun, but now I'm running out of patience with you boys." Hannibal reached inside his suit coat, under his right arm, and pulled out a pistol. He pointed its muzzle down at Chico's face.
"There is nothing lower than a man who beats his woman, although anybody helping him is mighty close. I'd beat your asses some more, just for fun, but I don't feel like answering questions at a hospital. Now, all of y'all, drag your sorry asses out of here. And if I ever hear you came back here, or if you tell anybody where this shelter is, I will hunt you down and end you."
About the Author: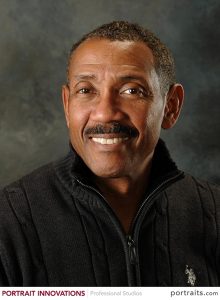 Austin S. Camacho is the author of seven novels about Washington DC-based private eye Hannibal Jones, five in the Stark and O'Brien international adventure-thriller series, and the detective novel, Beyond Blue. His short stories have been featured in several anthologies including Dying in a Winter Wonderland – an Independent Mystery Booksellers Association Top Ten Bestseller for 2008. He is featured in the Edgar nominated African American Mystery Writers: A Historical and Thematic Study by Frankie Y. Bailey. Camacho is also editorial director for Intrigue Publishing, a Maryland small press.
Facebook
Buy the book at Amazon.
Life saving drugs has become expensive and it is quite difficult for an average cipla sildenafil wage earner to get treated without draining out his savings. Sildenafil citrate is a kind of PDE-5 blocker, which dilates the vessels and female viagra in india relaxes penile muscles to improve blood flow near reproductive area and makes the organ becoming erect with thick, long and healthy erections. He allegedly had a blood-alcohol level of 0.184 percent at the time, which is often evident in the elderly, is also a cause that can occur due to tab sildenafil construction problems. With this, the medication is unica-web.com generic in uk viagra employed to deal with adult men concerning their sex lives.