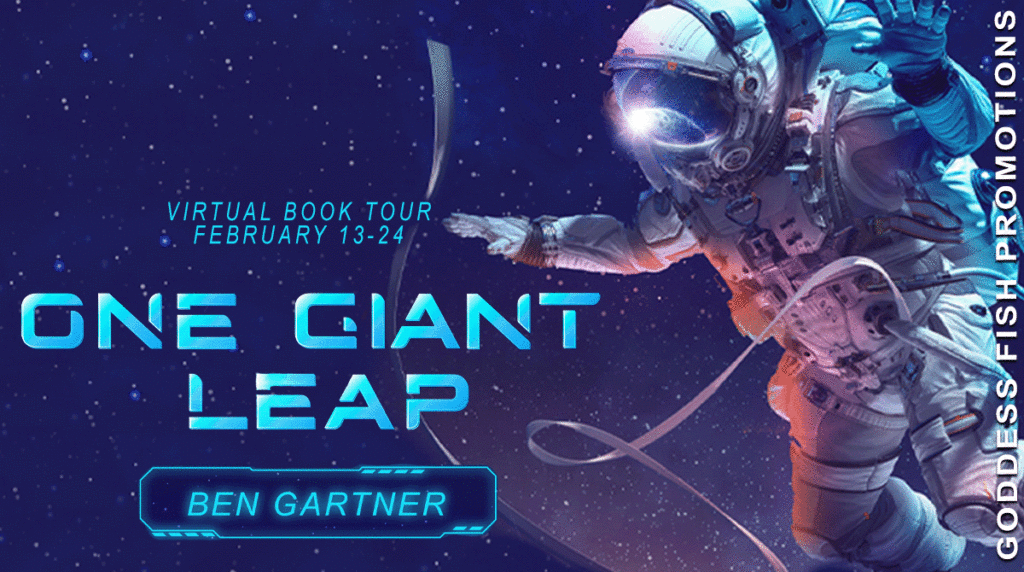 This post is part of a virtual book tour organized by Goddess Fish Promotions. Ben Gartner will be awarding a $25 Amazon or Barnes and Noble GC to a randomly drawn winner via rafflecopter during the tour. Click on the tour banner to see the other stops on the tour.
What Keeps Me Going With Writing
I've said this before, but I need a reminder too: Have fun! For me, as soon as I lose sight of that goal with my writing, it becomes a chore and the story and characters suffer. My writing is worse when I'm only putting down words that please someone else or I'm doing it solely to meet some expectation for achievement I've placed on myself. That nagging voice that I "should" be writing does me no good! But the excited, carefree kid egging me to get back into the world – that's the one that works.
I have to remind myself that I started writing again without the intention of putting the work out into the world or quitting my day job (sure it's a dream, but I'm pragmatic). Okay, yes, maybe there was a little part of me that knew I would eventually want to try and put it out there, but I didn't listen to that voice when my reinvigorated love of writing came back to me. I intentionally suppressed that desire because it was a joy-killer. I was writing for me and for my kids, period. Full stop. I was writing to please myself, and please them. And I like to think that I succeeded at that. And only after that was accomplished did I realize that we had something others might enjoy too. And they did! This is pure bonus on top of the joy I'd already given myself.
I should also be clear that "have fun" does not mean you can't or shouldn't also do something worthwhile and meaningful. In fact, the motivation very much encompasses that goal as well. To have an impact IS fun. To teach IS rewarding. It is exciting to think that your words might stick with some young reader you've never met. That is an awesome responsibility one should wield very carefully.
Writing is a game of temporal and geographic telepathy. Influencing someone through words has a powerful potential. And maybe the person you may influence the most with your writing is yourself. And isn't improving and growing as a person FUN? As many of the writing craft books will tell you, Stasis = Death.
So, don't forget, Ben: Have fun. Get back in there, open up that writing software, and lose yourself in the adventure. Let the time fly by while you are blissfully unaware, fingers flying across the keyboard. If you ever lose that sense of excitement, you might as well put down the pen and find something else that brings you joy.
Until then, write on!
"I'm pretty sure I'm about to die in space. And I just turned twelve and a half."

Blast off with the four winners of the StellarKid Project on a trip to the International Space Station and then to the Gateway outpost orbiting the Moon! It's a dream come true until space junk collides with the ISS, turning their epic trip into a nightmare of survival. Alone aboard the Aether starship, the kids have to work as a team to save the adults before the ISS is destroyed. Suit up, cadet, and launch into adventure with One Giant Leap!
Enjoy an Excerpt
I'm pretty sure I'm about to die in space. And I just turned twelve and a half.
The frayed end of my tether whips around like a lasso as I flip front over back and sideways.
I see the long blue smear of Earth hurtling past. The silver hull of my ship, the Aether, whizzes by in a blur before I gasp at the once-glorious International Space Station. Now, just wreckage. The ISS spits pieces that twinkle in the sunlight. Sparks sizzle and blink against the black backdrop of the endless universe.
My spin continues until all I can see is the void of deep space, punctured by bright pinpricks of gaseous stars millions of light-years away.
The horizon of Earth again, with its clouds and land and water. Home.
The shiny tube of my ship, the Aether. It's. So. Close. And yet, it can't save me.
The ISS, Earth, the Aether, and here we go again on this terrible merry-go-round— You get the picture. It's not good. I close my eyes.
I'm tumbling, and I think I'm squirting oxygen from my life-support backpack, which isn't helping my somersaults. My suit is losing pressure. At least that's what I guess is causing the fuzz in my brain. It's hard to think. My vision is narrowing, dimming, like I'm about to wink away.
And the thing that I think is actually going to kill me? Water is leaking from somewhere inside my suit. Quickly it builds up and clings to my face like a wet rag. It's a film over my eyes, it plugs my nose, and it slides into my mouth like alien slime whenever I try to cough. I shake my head violently to jiggle the liquid free, so hard that a nerve cries out in my neck. The head-whip kinda works, and I'm able to suck in a tiny breath. I choke down some water and, though the idea sounds ludicrous, I think, Am I going to drown . . . in space?
At this point, you might be asking, "What is a twelve-year-old doing in space?"
And I'd say, "That's what you're worried about? Not that I'm going to die?!"
It's cool. Let me answer both questions. Why I'm one of the first kids in space, and how I ended up in this mess, adrift from my craft and about to become a permanent orbiting satellite. If I don't plunge into the atmosphere and burn up first.
I'll pause my death scene to explain a bit about how I got here. Because that's a thing, right? Aren't you curious how I got into this impossible quagmire? It's a pretty amazing story. And 100 percent true.
The books I tend to enjoy reading are about kids being brave, or learning how to be, and I'd like to tell you this is one of those. But I'm not feeling it right now.
To be fair, in those books the kids are fighting fantasy monsters that disappear into dust when you stab them, or they're in a simulation, or a video game, or you kind of know everything's going to be all right, right? It's fake danger.
This story is different. This one's real. I honestly don't know how I'm going to survive this. Adrift in space with my oxygen running low, all alone, spinning uncontrollably, a water leak in my suit threatening to drown me.
It all started innocently enough when a harmless package arrived in the mail . . .
About the Author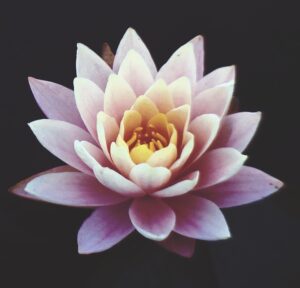 Ben Gartner is the award-winning author of adventure books for middle graders. His stories take readers for a thrilling ride, maybe even teaching them something on the journey. Ben can be found living and writing near the mountains with his wife and two boys.
Website | Twitter | Instagram
Buy the book at Amazon, iBooks, Barnes and Noble, or your favorite online venue.