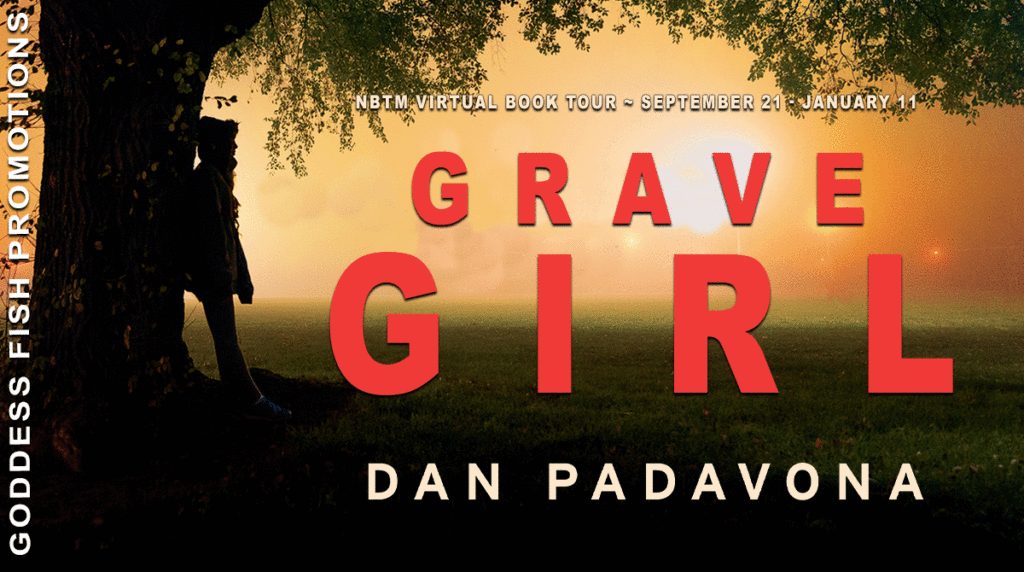 This post is part of a virtual book tour organized by Goddess Fish Promotions. Dan Padavona will be awarding a $25 Amazon/BN GC to a randomly drawn winner via rafflecopter during the tour. Click on the tour banner to see the other stops on the tour.
Unleashing Your Inner Muse
Athletes often speak about entering the zone and tapping peak performance when the match is on the line. To reach the zone, these high performers develop strength, endurance, and sport-specific skills. Notice no athlete ever says she trained by sitting in Starbucks, waiting for inspiration to hit.
Unleashing your inner muse is the creative's version of entering the zone. You won't get there by waiting for the right words or story arc to strike you lightning from the sky. The muse shows itself when you're operating at your peak, and you won't reach your peak without daily vigorous training.
That's why most writers never complete that novel they've been talking about, or if they do, they fail to take the next step and graduate from newbie to accomplished.
Writing is hard work. Just as athletes train their bodies, so too must authors train their minds. If you write a few days a week, or worse yet a few days a month, you're not putting in enough effort to tap your muse. Would you expect to become an Olympian by running on treadmill twice a month?
Stephen King puts it simply. "If you want to be a writer, you must do two things above all others: read a lot and write a lot."
There are no shortcuts. Several studies of the most successful company leaders show CEOs read an average of 60 books a year. Why of all professions would writers not have this prerequisite for success?
If you want to unleash your inner muse, begin reading widely and often, including books outside your genre. Write every day (or at least five days a week) for no less than 45 minutes to establish a healthy habit, and don't let yourself stray.
The muse won't show up automatically, but if you put forth consistent effort, she'll appear when least expected and infuse your chapters with magic.
Every mind holds a secret. Some are more deadly than others.

Nightshade County Sheriff Thomas Shepherd is a successful model for every law enforcement officer with autism. He leads an idyllic life in his uncle's old home along Wolf Lake and is planning to marry private investigator Chelsey Byrd.

But when a star athlete's girlfriend disappears while camping, everyone blames the boyfriend. He's volatile and dangerous. Did he murder the girl and bury her in the woods?

The sheriff's gut tells him there's more to the story than the boyfriend is willing to admit. The more he digs into the case, the more he worries someone is hiding a dark secret.

Is the boy a killer? Or is he the next victim?
Enjoy an Excerpt
McKenzie Ossman twirled a length of blond hair around her finger and took in the stars. Here, five miles beyond Kane Grove's city lights, the sky was a frozen portrait of fireworks. She shivered against the chill and puffed out a condensation cloud, the cold already deep enough to penetrate her bones. By morning, frost would cover the landscape.
She accepted the bottle of Jack Daniels from Marshall and sipped. This was a terrible idea. As much as she wanted to get him away from the pressures of Kane Grove University and the constant attention he received from being a future NFL draft selection, she didn't like it when he drank. Hazel-skinned, strong, body painted with tattoos, he was a Greek god when he was sober. But lately he'd taken to drinking too often. He changed after the alcohol hit his bloodstream, turning angry and short-fused, a bomb ready to blow.
Then there was the problem of getting back to campus on his motorcycle. She couldn't trust him to drive buzzed. Sometimes he pushed the motorcycle past eighty in the dark, her arms wrapped around his waist, Marshall one wrong move from disaster.
Marshall Prisco was the proverbial diamond in the rough. Few small college football players attracted professional scouts, yet dozens attended Kane Grove football games for the chance to see him play. A senior wide receiver, he was unstoppable on the field, too fast and strong for the poor fools tasked with covering him.
McKenzie sipped from the bottle and winced when the alcohol burned her throat. Marshall held out his hand, and she wasn't sure she should give the bottle back to him.
About the Author: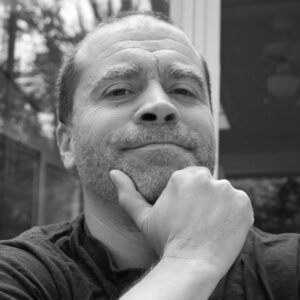 Dan Padavona is the author of The Wolf Lake series, The Logan and Scarlett series, Darkwater Cove, The Scarlett Bell thriller series, and The Thomas Shepherd Mysteries. Many of his novels rank in the top-10 in Amazon's thriller and mystery categories. He is a husband, a parent, and proud member of the International Thriller Writers Organization.
When he's not writing, Dan enjoys photography, biking, weightlifting, and storm chasing. Dan has videotaped tornadoes from New York to Oklahoma and Texas and was nearly swept up by a strong twister outside Sweetwater, Texas. A self-proclaimed ice cream and gelato lover, Dan admits to spending too much time in the gym, compensating for his questionable nutritional decisions.
Website | Facebook | Instagram | Twitter
Buy the book at Amazon.