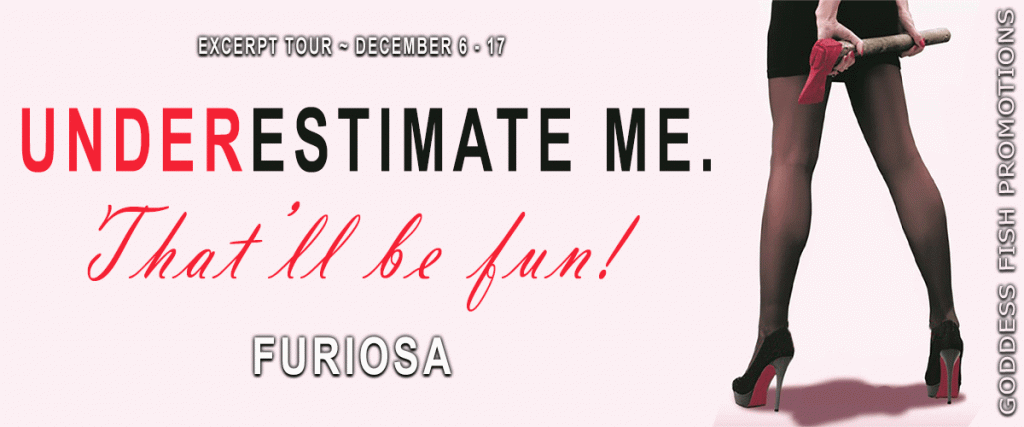 This post is part of a virtual book tour organized by Goddess Fish Promotions. Furiosa will be awarding a $15 Amazon or B/N GC to a randomly drawn winner via rafflecopter during the tour. Click on the tour banner to see the other stops on the tour.
This book is a collection of rants, opinions, and observations on random subjects that I scribbled while running away from and toward my true self.

I hope my words can show others that there is life after years of breaking rocks on society's conformity chain gang and that real empowerment is being yourself and not what others tell you that you should be. You cannot sit and read the book of your life as it unfolds. You must write the next page yourself. That is the way to growth and to peace and yes, you can be homesick for places you have never been.

Book description by my Inner voice: This is a chunk of at times incoherent ramblings on life and people one meets as they wander aimlessly on the internet and through the so-called real world… a shambolic, circumlocutious clustershtuck of a sometimes crap-infused, possibly drug-fuelled word salad.
Enjoy an Exclusive Excerpt
"Eminence Front"
"Eminence Front" is a great song by The Who, and they are right: "it is a put on." Your game face or whatever you want to call it is a necessary thing but one you should not use often as it can be exhausting being fake when you really don't need to. Your own front is much more powerful, trust me. To crack open your eminence front and pack it away for emergencies, you have to be honest with yourself and others, and that leaves you open to attacks. The attacks and how you deal with them make you what you are. That's the whole point of my method, and for the most part I bucked the of idea pretending to be something or someone other than what I am.
Certainly, I took gobs of wisdom from here and there and tried applying them to my life—think square peg, round hole. I came to reject the whole idea that I need to be what everyone else said I should be. The one thing I knew for sure was that conformity was not an option. I also learned that while I had no control over some things that happen to me, I do have control over how I react to those things.
What I needed to be was me. Since I am better and always get done what I have to do when backed into a corner, I threw myself into the belly of the beast, facing me head on and changing myself for the better. Fear of the unknown usually kept me from doing things that had to be done, and I usually just sat there sweating with a twisted knot in my stomach waiting to be hit with a shit storm of deadlines and demands for action. This time I ran up to meet the shit storm and I killed it. I was Queen of Confrontation. You have to throw yourself into situations that scare you to conquer your fears. What doesn't kill ya makes ya stronger and all that rot. There's a saying and a song that go: "If you're going through Hell, keep going." Know that when you're in the middle of Hell there is a better place once you break on through the wall at the end, and you will get there if you don't give up. You do not fail until you stop trying. Think about that!
Confronting the shit storm as it approaches allows you to do it on your terms. It's okay to say out loud that you have no idea if what you are about to do is right but you're gonna do it anyway. I'll bet if you look back at things you didn't do because of fear of failure, you'll realize that many of those times you watched someone else do exactly what you thought should be done instead of doing the thing that scares you. Now, you probably think to yourself, Why the hell didn't I just do it? Depending on what that job was, no one can kill you for making a mistake, or better yet, you can ask for help. It's okay to be vulnerable. Wear your vulnerability like a frickin' diamond encrusted tiara or a Kentucky Derby chapeau.
About the Author: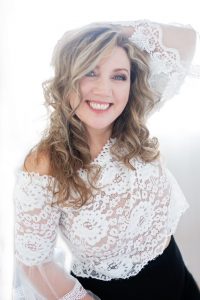 Furiosa has been expressing her thoughts and ideas on paper, walls, and sidewalks since she could hold a crayon. Though she only recently published her first book, Underestimate Me. That'll be Fun! She identifies as a bestselling author. She wants you to know that being yourself is your superpower. Furiosa loves autobiographies, classic old movies, all genres of music, chasing stars, and visiting far-flung places via roads less travelled.
Website | Facebook | Goodreads
Buy the book at Amazon, Bookshop, Indigo Chapters, Barnes and Noble, or Book Depository.