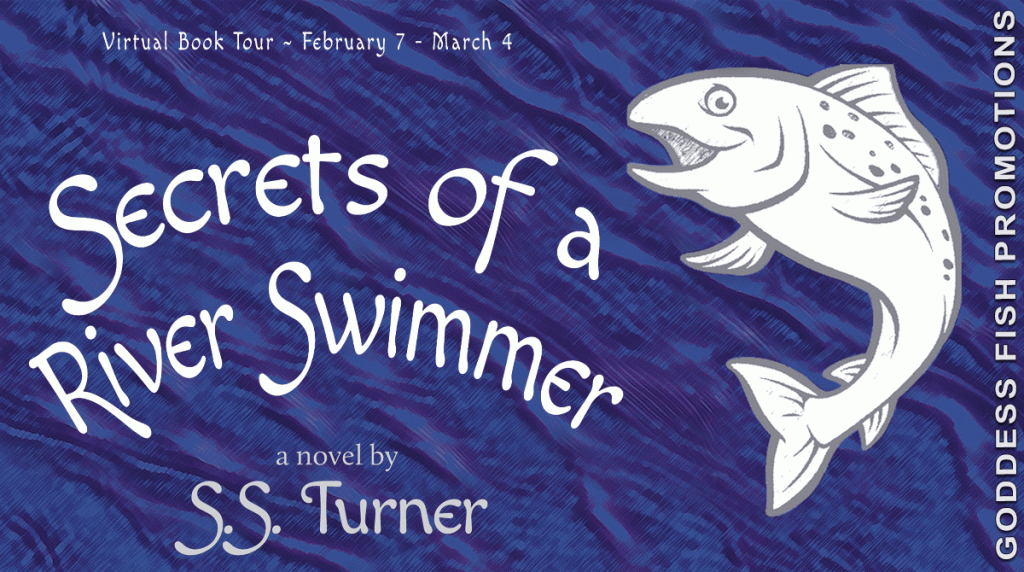 This post is part of a virtual book tour organized by Goddess Fish Promotions. One randomly chosen winner via rafflecopter will win a $50 Amazon/BN.com gift card. Click on the tour banner to see the other stops on the tour.
Top Five Things Literary Fiction Must Have
Here's my top list of five literary fiction must-haves:
1) Compelling characters – Good characters are important in all genres but I believe they are particularly important in literary fiction because there aren't as many smoke and mirrors to play with. I liken literary fiction to Acapulco singing in that there generally isn't a murder, romance, or political scandal to center the story around. As a result, the characters need to carry more than their fair share of the reader's interest.
2) Multiple layers to the story – One of my favorite literary fiction novels is Yann Martel's Life of Pi. It's a great example of a multi-layered story which the reader can interpret as they see fit. For me, this is why literary fiction is such an exciting storytelling genre. They enter the novel's world and then choose how to read the book. It's a far more fulfilling reading experience than a more prescriptive genre.
3) Strong voice – A strong voice is equally important as compelling characters, and is equally exposed in a literary fiction novel. Some would argue the main reason The Catcher in the Rye is such a compelling read is because of the unique and memorable narrator's voice. As you read the novel, you feel as though the narrator is sitting next to you as he tells you his most heartfelt truths and secrets. It's a great example of how a strong voice can make a literary fiction novel great.
4) Unique/different storylines – Literary fiction travels where the other genres don't or won't go. This presents a wonderful freedom for writers to create truly unique and different storylines which inspire and challenge their readers. Neil Gaiman's The Ocean at the End of the Lane is a great example of a unique storyline which takes the reader to a place they've never visited before.
5) A reason to read through to the end – Without an unsolved murder mystery or the like to maintain a reader's interest all the way through to the end of the book, good literary fiction novels give their readers a compelling reason to make the full reading journey. Whether it be a mysterious character with a dubious motive, a journey which needs to be completed, or a relationship which needs to be healed, readers deserve a reason to make it to the end.
As Freddy gazes at the majestic river gushing past him in the depths of a Scottish winter, he's ready to jump in and end his life. But what happens next is not what Freddy expects. From the moment he enters the river, Freddy starts a journey which is more beautiful, funny, and mysterious than he could have imagined. And through this journey Freddy's story becomes interweaved with a cast of unforgettable characters who are equally lost and in search of answers. Eventually they all unite in their quest for an answer to the biggest question of them all: will the river take them where they want to go?

In the tradition of inspirational works of fiction like The Alchemist and Life of Pi, Secrets of a River Swimmer is at once a profound exploration into living with meaning and an affecting story of people on the cusp of change.
Enjoy an Excerpt
I dip my toe in.
It's f****** freezing.
I sit and watch the majestically sinister Scottish river hurtle along below me. I'm not sure whether to be in awe or terrified, but that was always going to be the case today, my last day. The idea of jumping into the river reminds me of the feeling you experience when you arrive at the beach, and you're thinking about jumping into the sea, but you know it's going to cause you grievous bodily harm from your nether regions up. For some reason, your legs are the one part of your body which can handle intense cold without too much stress. But all body parts above your legs are a whole different story. My voice just rose an octave, and I'm not even talking.
So you sit and watch the sea while contemplating your next move, as if this thinking time will give you the required mental strength to leap into the cold blue water. However, this thinking time just gives the water an opportunity to look you in the eye with laughing menace, because the water knows the questions you are grappling with deep in your soul. The water understands it is strong and you are weak—the eternal power imbalance at play.
The waiting period only makes it worse, of course. All it does is allow you to hand more mental power over to the cold water than a short and simple jumping-in maneuver would have done. Why do we employ such counter-productive strategies in our lives?
About the Author: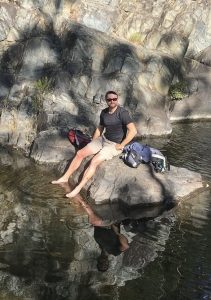 S.S. Turner has been an avid reader, writer, and explorer of the natural world throughout his life which has been spent in England, Scotland and Australia. Just like Freddy in his first novel, Secrets of a River Swimmer, he worked in the global fund management sector for many years but realized it didn't align with his values. In recent years, he's been focused on inspiring positive change through his writing as well as trying not to laugh in unfortunate situations. He now lives in Australia with his wife, daughter, two dogs, two cats, and ten chickens.
Website
Buy the book at Amazon, < ahref="https://www.barnesandnoble.com/w/secrets-of-a-river-swimmer-s-s-turner/1139673873">Barnes and Noble, iBooks, Indigo, or Kobo.