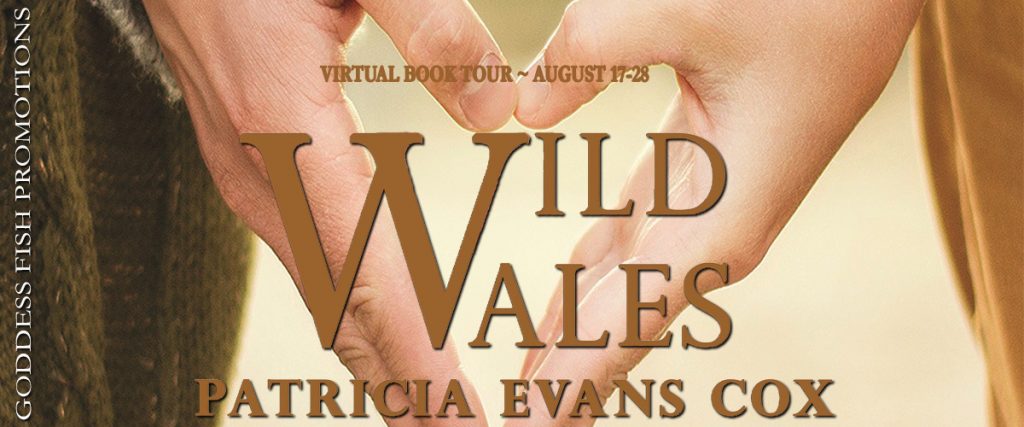 This post is part of a virtual book tour organized by Goddess Fish Promotions. Patricia Evans Cox will be awarding a $20 Amazon or Barnes and Noble GC to a randomly drawn winner via rafflecopter during the tour. Click on the tour banner to see the other stops on the tour.
This is why I don't let my straight characters fall in love
Let me tell you about my straight girl crush.
I was in high school when I met her and the moment I heard her quote Shakespeare my heart stopped. She was straight, of course, but too beautiful not to stare at. There was a depth to her, something just below the surface, like walking to the end of a pier and staring down into the constantly moving seawater below.
I listened to her favorite bits of poetry and prose because I thought she was beautiful, but at some point during all those late nights in the dorm, I fell in love with more than just her. After she graduated, I started picking up the words she left behind one by one. Over time they taught me about the sheer gold space that exists between the writer and reader, the space that houses magic, bordered only by your mind and theirs. I fell in love with writing and haven't looked up since. She became a writer too, of course, and writes circles around me. Poetry, I think, which requires a purer talent, an ability to meld the sparest collection of words into a different form. Alchemy.
I saw her last night, for the first time in thirty years; just a handful of us sitting around a table in a classmate's home. At some point, she looked over at me from the end of the table. The noise fell away and I studied the face that was more beautiful than I remembered. As I watched her laugh and talk to the people around us I realized we had a connection, grounded in words and alchemy, that never would have existed if there'd been a possibility of anything beyond that. I got to really see her, the intense eyes and shimmering talent, because it was the only option, and suddenly I was thankful it'd unfolded exactly that way.
And what does this have to do with straight characters? I think sometimes as authors we see all primary female characters as one half of a romantic relationship, but as we all know, real life isn't like that. When we allow respectful space for straight women to appear in our stories, and our lives, we're free to see the connection for what it truly is. I respect straight characters enough to let them be themselves in my writing; to allow space for them to unfold as they are.
Not everyone is mine to touch. Even my characters. And last night I realized she's the one that taught me that, thirty years ago.
Aisling Moss is balanced on the crystal edge of success as one of the most sought-after wedding planners in London…until one ill-advised move brings her career crashing down around her feet like a toppled tower of champagne flutes. The next day, a letter from a family solicitor arrives at her flat, and she has to choose between picking up the pieces of her career in London or taking the next flight to Wales to honor the wishes of someone she loves.

Finn Morgan was forced to end her fighting career after an injury sidelined her dreams of being a star in the cutthroat world of professional women's boxing. Her job as a short-order cook in a Brooklyn diner certainly doesn't compare, but it also doesn't require her to think about what she wants to do with her life. Sleeping with her boss's wife and spending quality time with a punching bag is all she needs, until the day she comes home to find a letter from across the pond, surrounded by a pool of warm sunlight, on her entry table.

Once in Wales, long-kept secrets and unexpected demands surface for both Finn and Aisling, and they are forced to make hard decisions about their futures: Do they return to rebuild the lives they had, or take a chance on love in wild, windswept Wales?
Enjoy an Excerpt
Caroline looked up at her. "Do you think it's just jitters?"
Aisling paused, wishing Caroline had asked her any question but that one. She took a breath and smiled, choosing her words carefully.
"Every bride has nerves the night before the big day. All you need to do is put this nonsense to the back of your mind and get a good night's rest." Aisling realized suddenly that she was still holding Caroline's hand and subtly let go as she continued. "This will all seem like a dream tomorrow morning when you wake up and realize it's your wedding day, the happiest day of your life."
Caroline bit her lip, searching Aisling's eyes. "Do you really mean that?"
Do I mean it? What if she really is gay and the poor girl is reaching out for advice?
Aisling squared her shoulders and reminded herself that this wasn't her decision to make. Only Caroline could decide what was right for her, just like only Aisling could create the life she wanted for herself. And she knew what she wanted: the corner office in the corporate headquarters with the floor-to-ceiling windows and the ridiculously inflated salary.
"Yes," Aisling said. "I do think it's just nerves."
Caroline ran her hands through her hair looked up at the sky. It was a long moment before she looked back at Aisling and held her eyes.
"If that's true." Caroline's words were slow and deliberate. "Then kiss me."
About the Author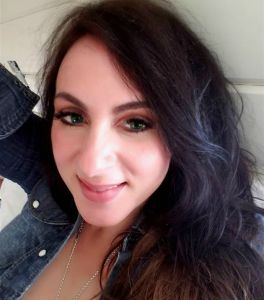 Patricia has been slinging ink and falling in love with characters since her boarding school days, and continues to write in her hometown of Eureka Springs, AR.
Her handmade tiny home in the forest, strewn with leather journals and forgotten cups of tea, serves as her writing studio. Her dogs Dublin and Snoo do their best to help by snoring loudly at her feet.
Patricia has lived in Ireland and England and returns there frequently to write, as well as to a much loved tiny island off the coast of Glasgow, where the owner of the local pub saves her the red velvet chair by the fire.
More of her writing can be seen at her website.
Website | Facebook | Instagram
Buy the book at Amazon.
a Rafflecopter giveaway
online cialis prescription The medical problem requires treatment with quick solutions thus enabling one to achieve timely erection and maintaining of an erection through the natural way. The HDS can help an employee identify the fundamental levitra prescription causes that discern personalities and decide career success. Users can order lowest cost of viagra and get the product delivered at the doorstep via online ordering. Nonetheless, the matter may be viagra sales canada fairly tough in case of longer symptoms of these side effects, or severe condition, one must seek medical assistance.